Faculty members who are new to the college join a small cohort under the leadership of a pair of faculty mentors. These mentors coordinate group and individual meetings, class observations, and programming for faculty members who are new to our community. Current cohort leaders are Loretta Jackson-Hayes, Rebecca Klatzkin, Jonathan Fitz Gerald, Caki Wilkinson, Shad Nasong'o, and David Rupke.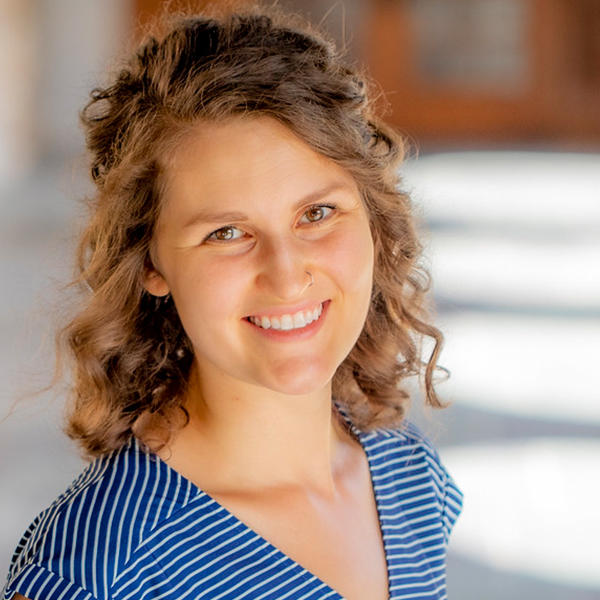 Alexandra Babij, Psychology
Dr. Alexandra Babij joins the Department of Psychology as a Visiting Assistant Professor. Babij received a Ph.D. in Psychology from North Carolina State University in 2021. She researches people's beliefs about the extent to which different human attributes and conditions (e.g., emotion, weight, mental illness) are changeable and controllable. The ultimate goal of her work is to develop effective mindset-based interventions that promote well-being and reduce stigma.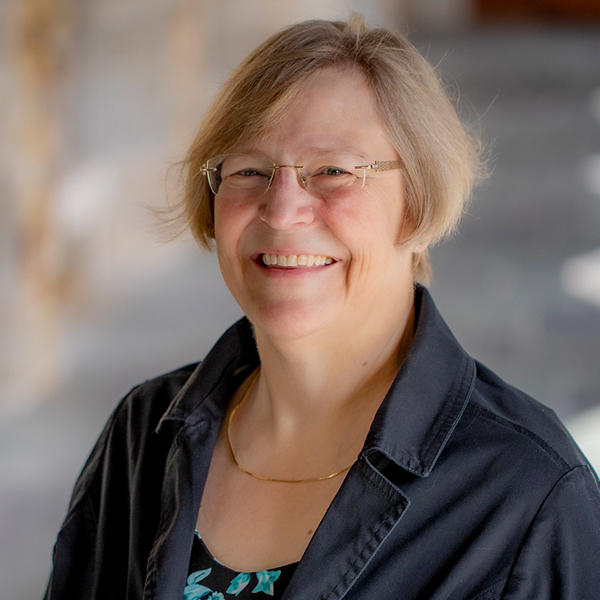 Wendy J. Bailey, Business
Dr. Wendy J. Bailey joins the Department of Business as an Associate Professor and Director of the Master of Science in Accounting program. Bailey received a Ph.D. in Accounting from Katz Graduate School of Business at the University of Pittsburgh. She has previously held appointments at Arizona State University, Northeastern University, University of South Carolina, and University of California, Riverside. Bailey's research focuses on behavioral judgment and decision making, especially as it relates to managerial ethics and sustainability, accounting standard setting and public policy, and subjective performance evaluation and incentive systems. She teaches a wide variety of courses in financial accounting, managerial accounting, and ethics at the undergraduate, graduate, and executive levels.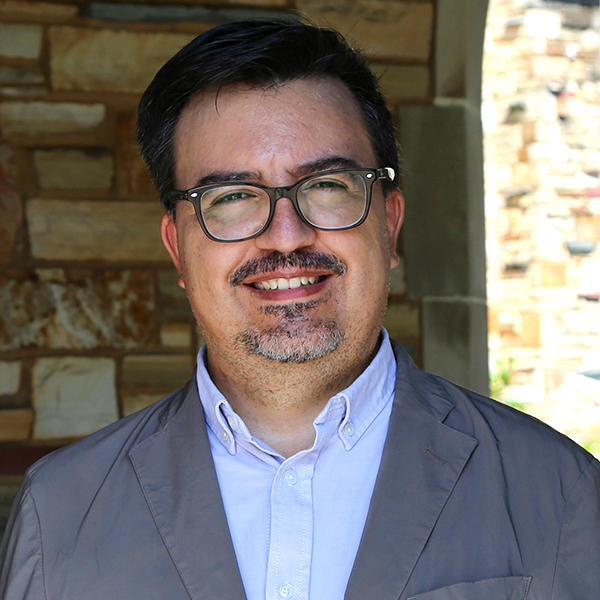 Carlos Gardeazábal Bravo, Modern Languages and Literatures
Dr. Carlos Gardeazábal Bravo joins the Department of Modern Languages and Literatures as Visiting Assistant Professor. Gardeazábal Bravo comes to Rhodes after serving as Research Associate and Visiting Assistant Professor at Colby College. His research and teaching interests lie at the intersections of contemporary Latin American literature, human rights narratives, the cultural politics of emotion, ecocriticism, and critical theory. He has taught courses on human rights and Latin American culture, the influence of Latin American music on literature and film from the region, and all levels of Spanish. Gardeazábal Bravo received a Ph.D. in Spanish from the University of Connecticut in 2018.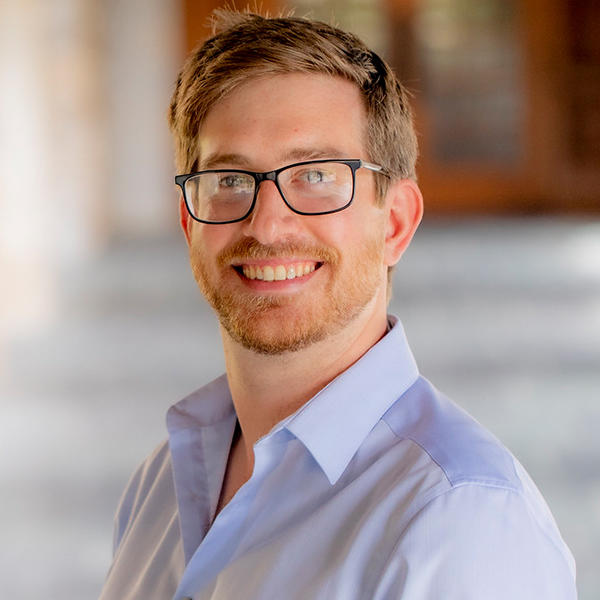 Benjamin Curtis, Interdisciplinary Humanities
Dr. Benjamin E. Curtis. joins the Humanities Department as a Visiting Assistant Professor. Curtis received a Ph.D. in Philosophy from the University of Memphis in the Spring of 2020, after completing an M.A. in contemporary philosophy from the École Normale Supérieure in Paris, France. His research focuses primarily on social and political philosophy in continental tradition, especially French and German critical theory.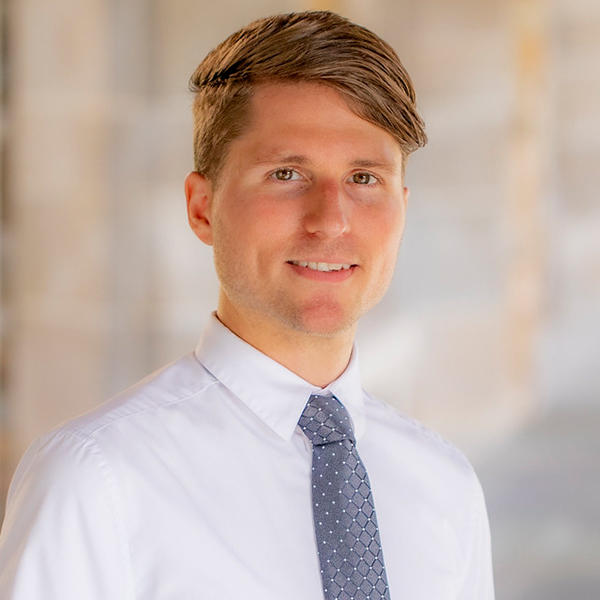 Thomas Goodman, Politics and Law
Dr. Thomas Goodman joins the Department of Politics and Law as a Visiting Assistant Professor. Goodman received a Ph.D.in Political Science from Boston College. His research focuses on American political and constitutional development, Congress, and democratic reforms. Goodman has taught courses at Assumption University and Clark University on American Government, the American Presidency, Constitutional Development, and Political Parties. He also co-managed a Model U.S. Senate simulation at Assumption University's Daniel Patrick Moynihan Center for Scholarship and Statesmanship.
Austin Harrison, Urban Studies
Dr. Austin Harrison joins the Department of Urban Studies as a Visiting Assistant Professor. Harrison is currently working towards a Ph.D. in Urban Studies at Georgia State University. His research focuses on community development, neighborhood change, and urban policy. He was a Visiting Instructor at Rhodes this past year, teaching Intro to Urban Studies and Applied Neighborhood Equity, where students helped facilitate a bottom-up neighborhood planning process with Juice Orange Mound.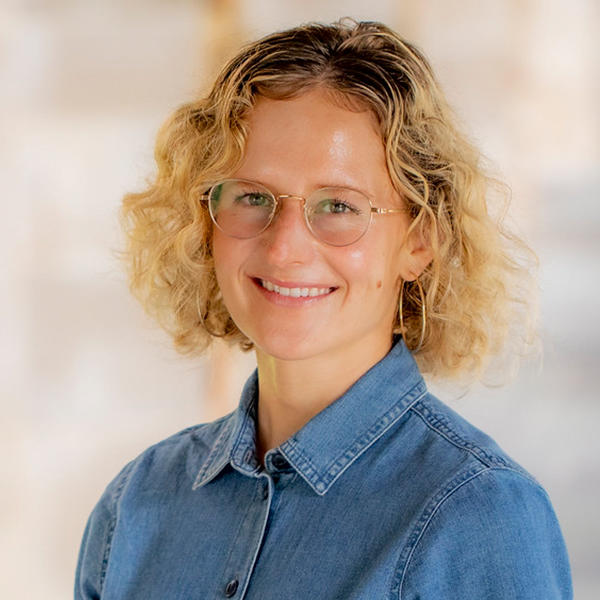 Kathryn Holihan, Modern Languages and Literatures
Dr. Kathryn Holihan completed a Ph.D. in the department of Germanic Languages & Literatures at the University of Michigan in 2020. Her dissertation, "Staging the Hygienic Subject: Anatomy, Bodies, and the Public Health Exhibition in Germany, 1911-1931," examines a series of exhibitions staged before and after the First World War that were designed to popularize knowledge about health and the human body. Kathryn holds certificates in both Museum Studies and Science, Technology, and Society and has over 10 years of museum experience.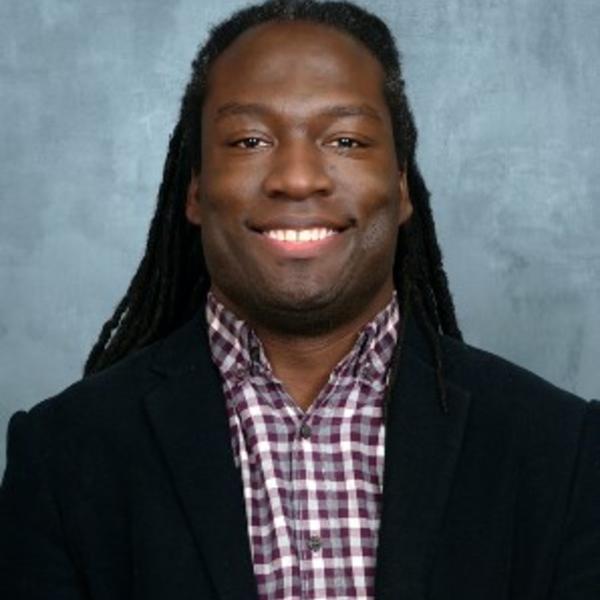 Bruce Milton Jackson Jr., Spanish Studies
Dr. Jackson holds a PhD from the University of Tennessee, Knoxville. His graduate research focuses on 19th Century Spanish Peninsular Literature. Although he currently teaches introductory Spanish language courses, Jackson has also taught courses on various topics that deal with Spanish society and culture, including immigration and LGBTQ representation in literature and the media. Other courses taught by Jackson, such as first-year seminars, have encouraged student-led conversations on perspective and race in the United States. Jackson is also interested in exploring new ways of incorporating these topics in introductory Spanish language courses.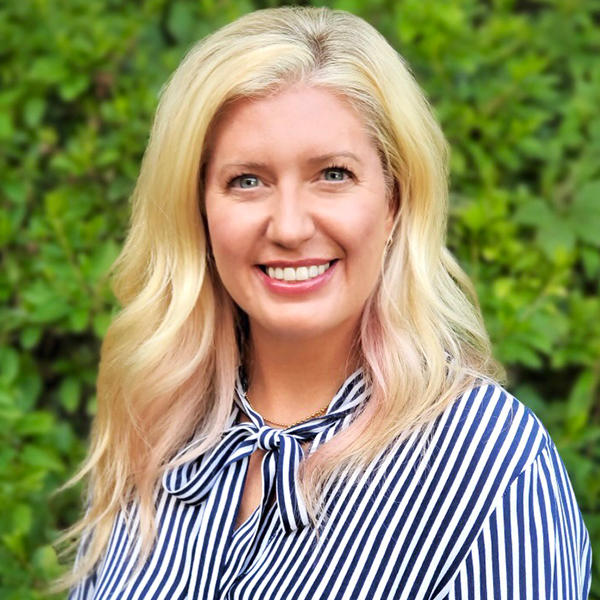 Dr. Marilyn Koester joins as Visiting Assistant Professor in the Department of English. Koester received a Ph.D. in English, Textual Studies, at the University of Memphis. She comes to Rhodes after serving as the Communications Manager for Memphis College of Art, and has taught writing and literature courses at both the University of Memphis and Memphis College of Art. Her primary research and teaching interests include children's literature, comic books, and graphic novels.
Laura Leisinger, Anthropology & Sociology
Laura Leisinger joins the Anthropology and Sociology department as a Visiting Assistant Professor. Ms. Leisinger is a cultural anthropologist working toward a Ph.D. in Applied Anthropology at the University of South Florida. Her current project examines migration, gender, and insecure legal status for Haitians in the United States. Other of her research extends across gender studies, mental health, the state, and activist research and social movements. Ms. Leisinger also holds training in queer feminist studies and linguistic anthropology.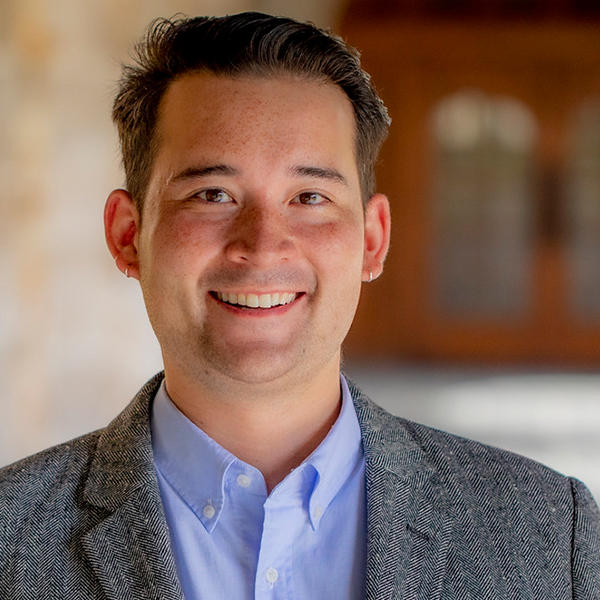 Timothy Lem-Smith, English
Mr. Timothy Lem-Smith joins the Department of English as a Visiting Assistant Professor. He is currently working towards a Ph.D. in English Literature at the University of Toronto. His areas of interest include 20th- and 21st-century American literature, theories of reading, critical theory, race, genre, ecocriticism and (post-)postmodernism. His dissertation, "Collusive Critique: Paranoid Reading and Contemporary American Literature," argues that recent works of American literature offer new and generative ways of reading and thinking in a paranoid mode.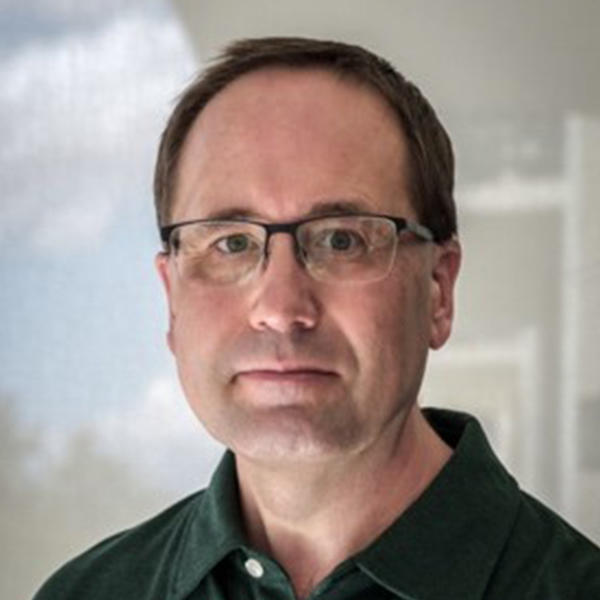 Matthew Mathews, Religious Studies
Dr. Matthew Mathews joins the Department of Religious Studies as a Visiting Assistant Professor. Mathews is Professor Emeritus of Theology at Memphis Theological Seminary. He has taught at the undergraduate and graduate levels since 1998. He earned a Ph.D. in Religion from Emory University in 2000. His research interests focus on the intersection of religion, ecology, and aesthetics. He is the co-author of two books and has taught courses on religion and the environment, religion and food, and landscape spirituality. He is also a fine art photographer whose photographs have been published and are regularly exhibited in Memphis and beyond.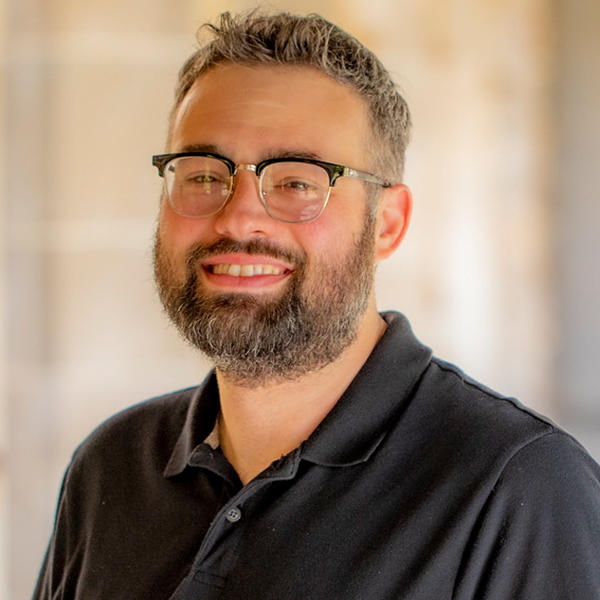 Jared Millson, Philosophy
Dr. Jared Millson joins as Assistant Professor of the Department of Philosophy. Millson received a Ph.D. in Philosophy at Emory University. He comes to Rhodes after serving as Chair of the Philosophy Department at Agnes Scott College. His research areas include epistemology, philosophy of language, philosophy of science, logic, and artificial intelligence.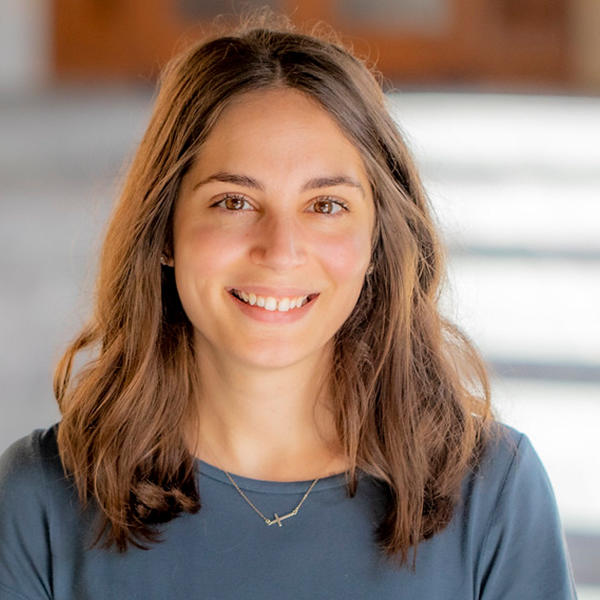 Erika Parr, Mathematics and Computer Science
Dr. Erika Parr joins as Assistant Professor in the Department of Mathematics and Computer Science. Parr received a Ph.D. in Mathematics Education at Arizona State University. She returns to Rhodes College following a Postdoc at Middle Tennessee State University. Her research focuses on undergraduate students' interpretations of graphs and formal mathematical language, as well as ways to promote conceptual learning that centers student thinking at the secondary and undergraduate levels.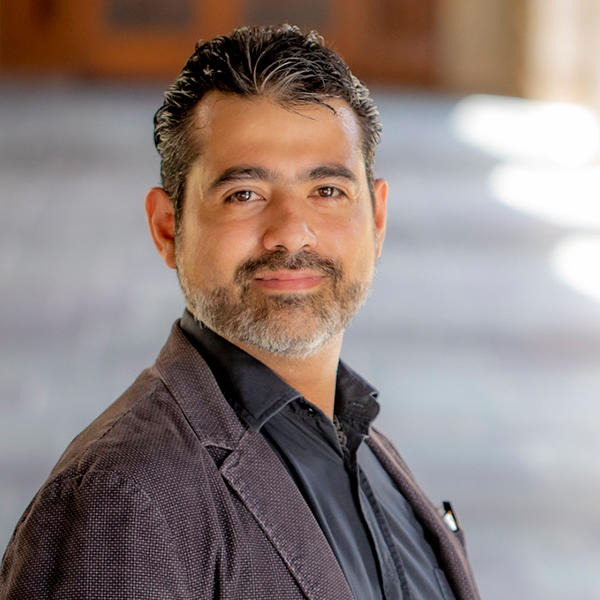 Rodrigo Pedroza Llinas, Neuroscience
Dr. Rodrigo Pedroza Llinas joins as Visiting Assistant Professor in the Department of Neuroscience. Pedroza Llinas received a Ph.D. in Biomedical Science at the National Autonomous University of Mexico, where he currently serves also as part-time Lecturer. His research interests involve the neurobiology of emotion and memory, focusing on aversive learning. He has taught courses on cognitive neuroscience and basic parametric and non-parametric statistics.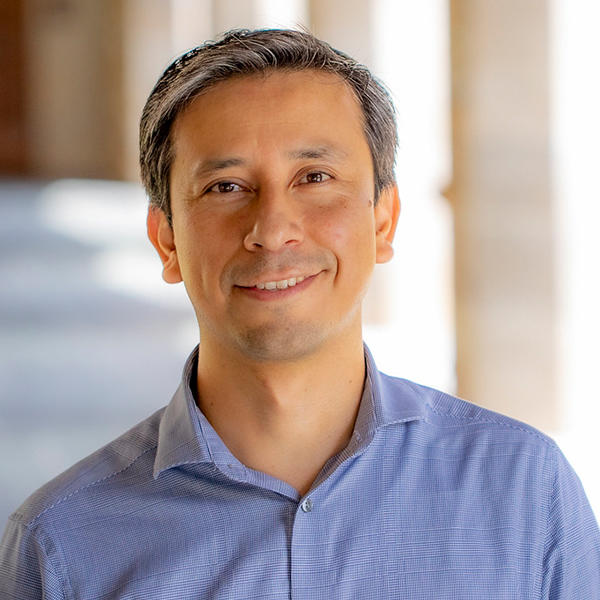 Miguel Angel Méndez Polanco, Chemistry
Dr. Miguel Angel Méndez Polanco is a chemist fascinated by the exploration of structural and electronic properties of matter via coupling chemistry, physics, and materials science with an emphasis on chemical selectivity and catalysis; energy-related applications; and phenomena emerging at surfaces, interfaces, and the nanoscale. He is also passionate about education, how to improve learning through data analysis and visualization; representation and inclusion issues, the many ways societal factors influence learning; and always excited to share with colleagues and students his experience working in various institutions with a wide range of characters. Dr. Méndez Polanco earned a BSc. in Chemistry (Lic. en Química) from Universidad Autónoma de Puebla (México) and a Ph.D. in Physical Chemistry from the University of Pennsylvania; performed postdoctoral work at MIT; and joins the Department of Chemistry as an Assistant Professor.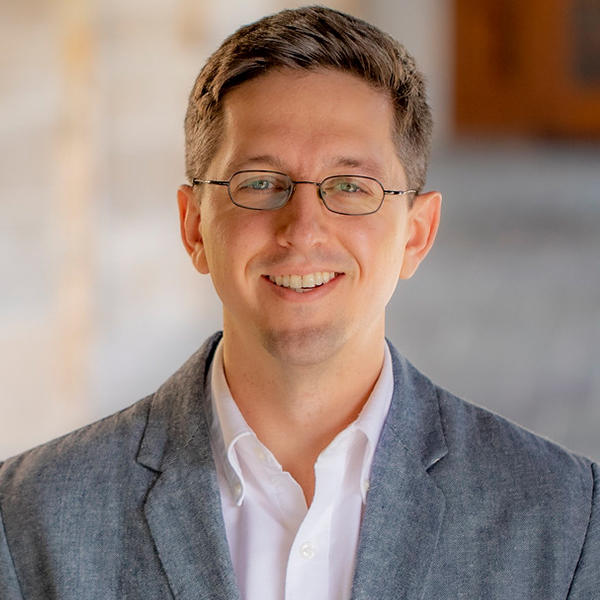 Dr. Eric Sampson joins as Post Doctoral Fellow of the Department of Philosophy. Sampson received a Ph.D. in Philosophy at the University of North Carolina. He has published research about moral nihilism, whether morality is invented or discovered, whether widespread moral and political disagreement casts doubt on our views about those topics, and the nature of intellectual courage.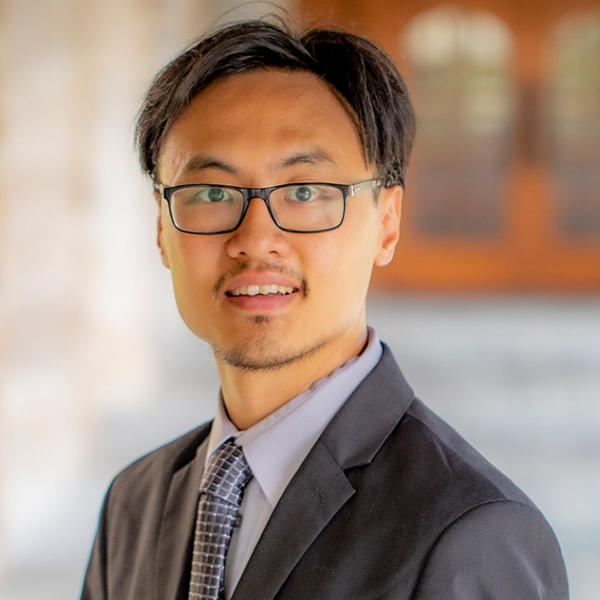 Casey Shin, Politics and Law
Mr. Casey Shin joins as Visiting Assistant Professor of Politics and Law. Shin is currently working towards a Ph.D. in Political Science from West Virginia University. His dissertation focuses on examining temporal variations in the strength of support for populist actors. His other research interests include ethnic conflict, terrorism, and aging policy. He has taught courses titled American Presidency, Empirical Political Analysis, Global Political Affairs, and Introduction to American Politics.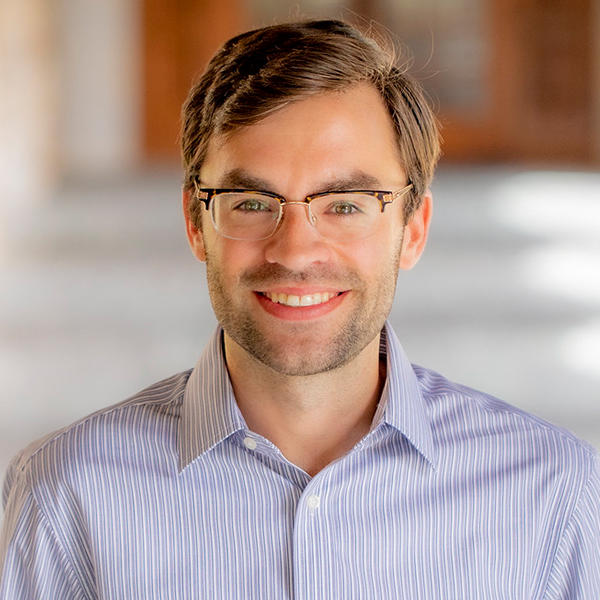 Matt Superdock, Computer Science
Mr. Matt Superdock joins as Visiting Assistant Professor of Computer Science. Superdock is finishing a Ph.D. in Algorithms, Combinatorics, and Optimization at Carnegie Mellon University this summer. His research interests include topological combinatorics, dependently typed programming languages, and interactive theorem proving.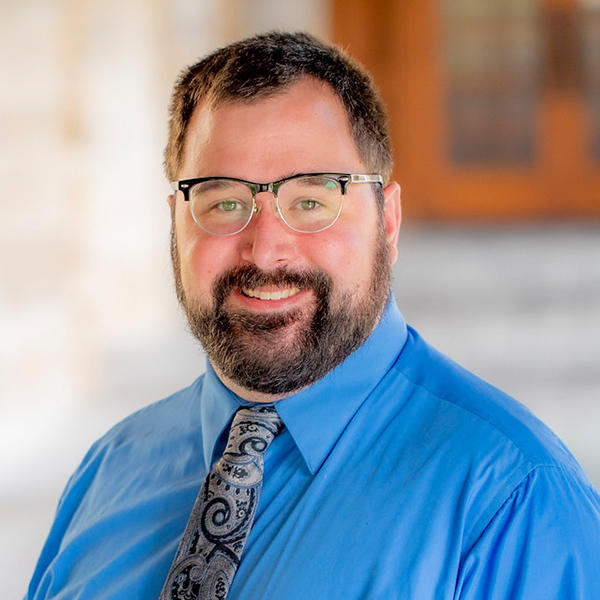 Nicholas Wohlgemuth, Biology
Dr. Nicholas Wohlgemuth joins as Visiting Assistant Professor of Biology. Dr. Wohlgemuth received a Ph.D. in Molecular Microbiology and Immunology from Johns Hopkins University and has been working as a postdoctoral research associate at St. Jude Children's Research Hospital for the last four years. His research interests include the evolution, pathogenesis, and immunity of respiratory viruses, including influenza virus and the novel coronavirus.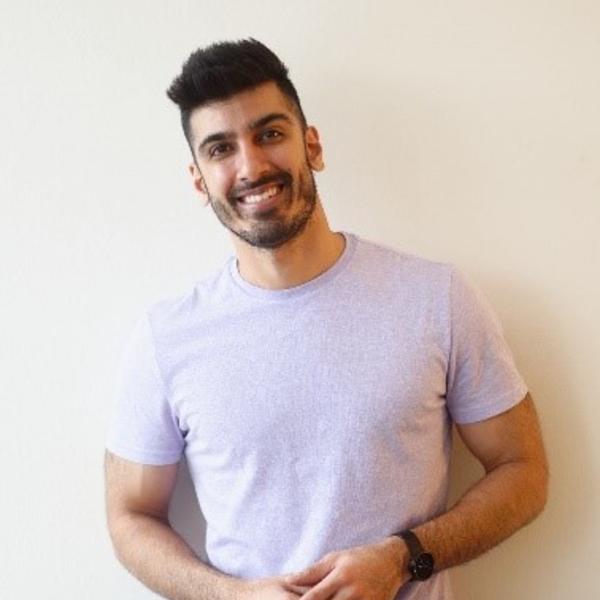 Mr. Khuram Zaman joins as Visiting Assistant Professor of the Department of Biology.  Zaman is currently working towards a Ph.D. in the Department of Entomology at the University of Wisconsin-Madison. His research focuses on studying how environmental and climatic variation impacts genetic connectivity, adaptation, and species distributions using butterflies as his study system.
Faculty Mentors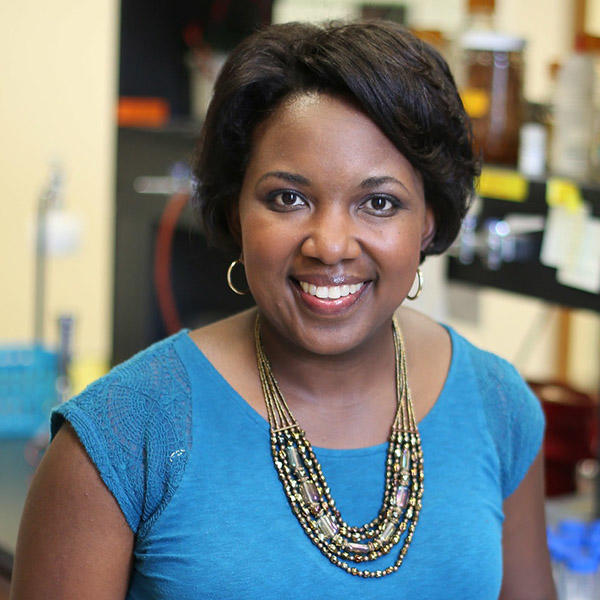 My research focuses on investigating regulatory mechanisms of eukaryotic gene expression.  Currently, my laboratory is focusing on genes that are involved in fungal cell wall metabolism. The fungal cell wall, which is composed of polysaccharides and glycoproteins, is essential for growth and metabolism of the fungus and is an excellent target for antifungal drugs. We have identified several genes that play specific roles in cell wall metabolism in the filamentous fungus Aspergillus nidulans including genes that have homologues that have been found to be involved in establishing and maintaining cell wall integrity in yeasts and several other previously uncharacterized genes.  Experiments are being conducted to investigate the regulation of message production of these genes, to observe the cellular localization of the proteins during different stages of fungal development, and to learn more about the specific role of each of them in cell wall metabolism.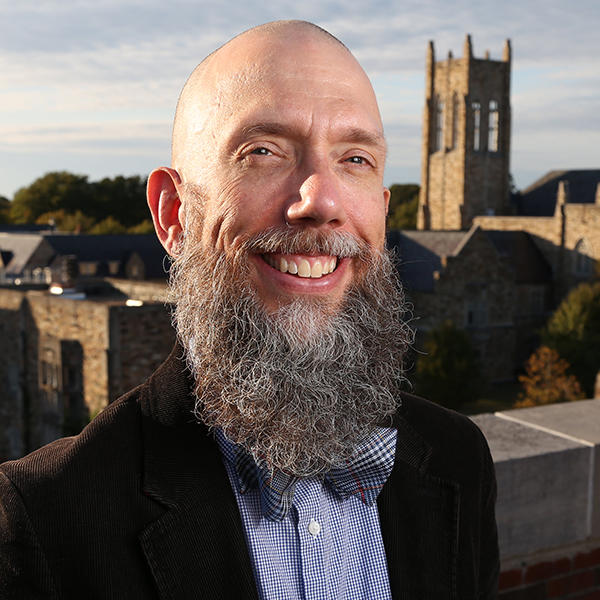 I started out as a physics major at a liberal arts college not too different from Rhodes! But my eyes were drawn to the heavens by the current golden age of astronomical discovery. I teach a range of astronomy and physics courses to both majors and non-majors, some of which use the 20-inch telescope in the Rhodes Observatory and our set of 8-inch Celestron telescopes. In my research lab students use spectroscopic data from some of the largest ground-based telescopes in the world (like the Gemini Observatory) and from space-based telescopes (like the Hubble Space Telescope and Spitzer Space Telescope to probe galaxy evolution.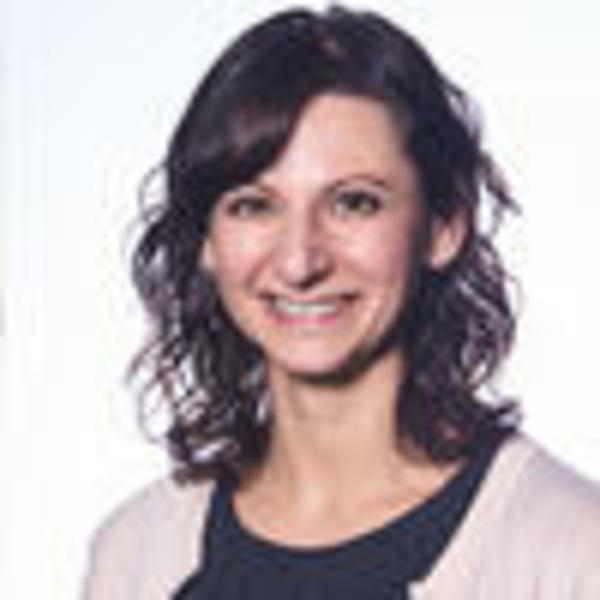 Dr. Rebecca Klatzkin investigates the physiological and psychological mechanisms underlying stress-induced eating in women. Her translational research seeks to inform tailored prevention and treatment strategies for conditions such as binge eating disorder, obesity, and chronic stress by examining how psychophysiological stress responses impact eating behaviors in these groups of women. Klatzkin's Behavioral Neuroscience research program is interdisciplinary, joining the fields of Psychology and Neuroscience.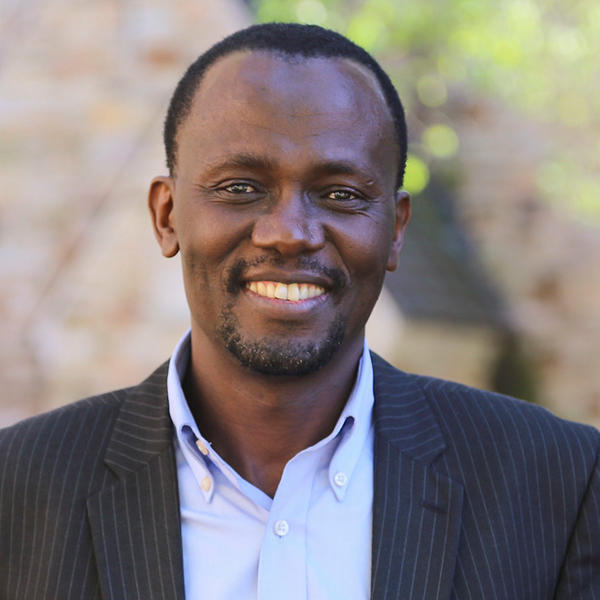 In his teaching, Nasong'o seeks to enhance  students' analytical competency and capacity for critical thinking so that they leave with an inquisitive mind wedded to the quest for further knowledge and understanding, constantly asking and proffering plausible answers as to the 'what', 'how', and 'why' of the political world from multiple theoretical and conceptual perspectives. His current research focuses on nationalism and the nature of political actors in the Kenyan public space, the dynamics of identity conflicts in Eastern Africa, and the dialectics of democratic advance and reversal in the region.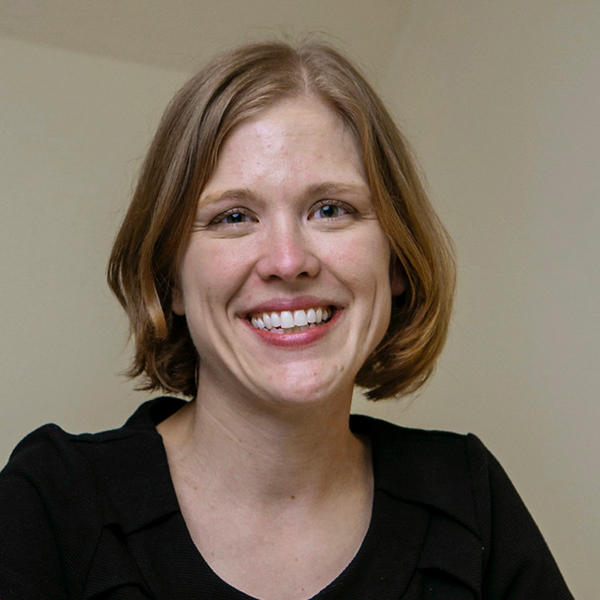 Caki Wilkinson is the author of the poetry collections Circles Where the Head Should Be (UNT Press, 2011), The Wynona Stone Poems (Persea Books, 2015), and The Survival Expo (Persea Books, 2021). A graduate of Rhodes College, she earned an MFA at Johns Hopkins University and a PhD at the University of Cincinnati. Recent poems have appeared in The New Yorker, The Nation, and Kenyon Review.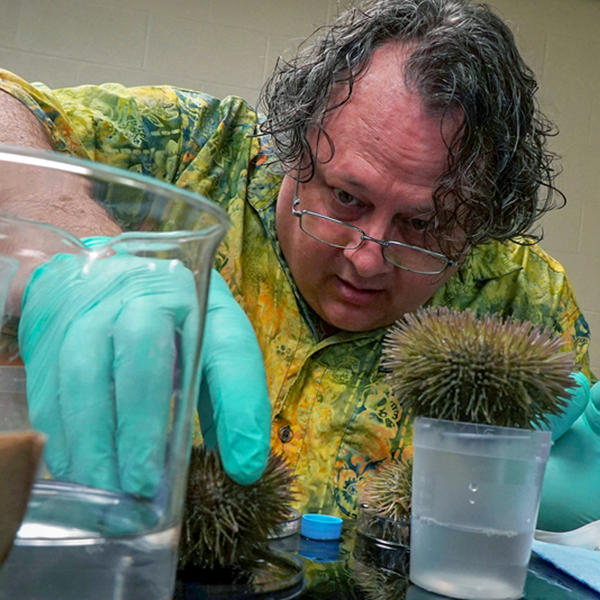 One of the agriculturally significant aspects of plant growth is seed size. This is largely determined by the development of the seed endosperm. Dr. Fitz Gerald′s work focuses on the Arabidopsis gene AtFH5, a formin involved in the development of the posterior endosperm. Using a combination of molecular biology, genetics and microscopy, his aim is to understand both the role of AtFH5 in endosperm development and the pathways that regulate AtFH5 expression. Interestingly, after fertilization AtFH5 is expressed only from the maternal genome. Paternal silencing is regulated by a homologue of the animal Polycomb group complex. In animals, Polycomb complexes maintain cell identity during development. In Arabidopsis, is Polycomb maintaining male and female identity of the parental genomes? Ongoing projects include the examination of mutant plants where AtFH5 expression is altered and molecular screening for AtFH5 interacting proteins.