PI: Dr. Aixa Marchand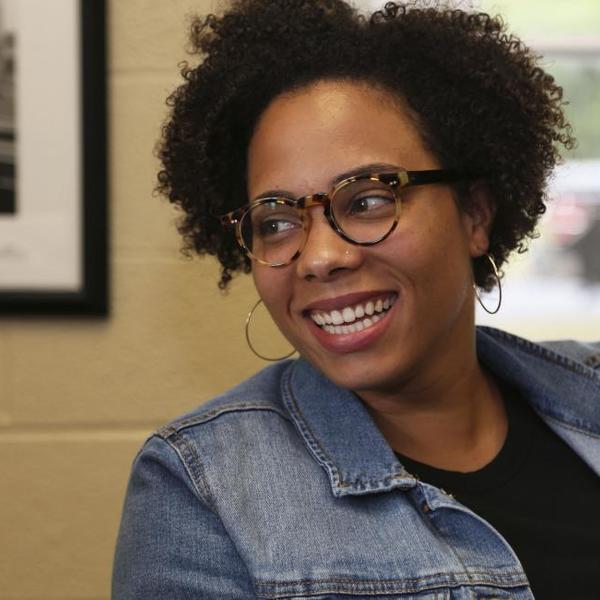 The Advocating for Educational Equity Through Mixed Methods Lab utilizes psychological theories and concepts to better understand educational inequities present in public schools with the aim of working towards rectifying them and creating positive family & school collaborations. We engage both quantitative and qualitative research methods to explore how key stakeholders understand the educational landscape to better understand ways to make positive change for all students.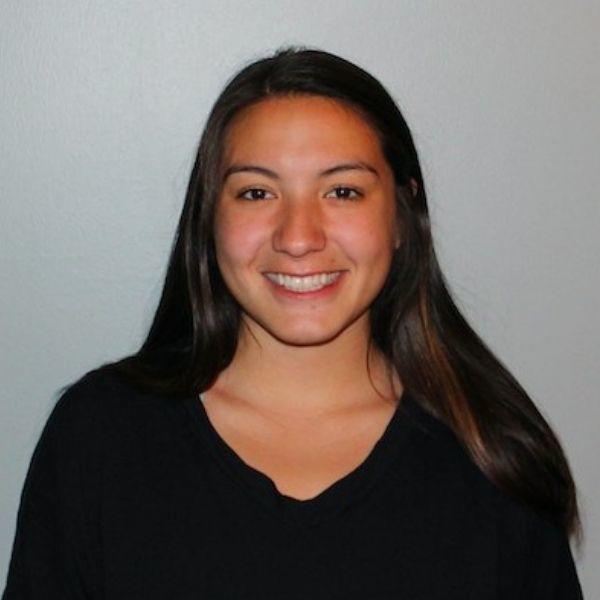 Julianne Chung '22 (Member since SPR'21)
Julianne Chung is an undergraduate student at Rhodes College pursuing a degree in psychology and a minor in French and Francophone Studies. She has plans to attend medical school after graduation. Julianne is from Little Rock, AR, and received her high school diploma from Little Rock Central High School.
Julianne's research interests include the psychological mechanisms and theories related to racism, sexism, xenophobia, and inequality. She hopes to integrate this into her future career as a healthcare provider. In her leisure, Julianne enjoys spending time outdoors, playing the piano, and hanging out with friends.
Spencer Felix '23 (Member since FA'21)
Spencer Felix is pursuing his passion with a Psychology major at Rhodes College, the broad subject being deemed a unifier for him. Through Psychology, Spencer believes that we can cultivate deeper connections by gaining a deeper understanding of each other's mental characteristics that manifest into making us who we are as individuals. He believes that it is the gateway to greater acceptance of others.
Upon obtaining a BA in Psychology, Spencer plans to continue his studies in graduate school. Beyond academia, Spencer dedicates himself to graphic design, various sports, and working out.
Isabella Fraser '23 (Member since FA'20)
Isabella Fraser is a third-year undergraduate student majoring in Psychology with concentration on the pre-med track. Isabella participated in the summer Health Equity Fellowship program where she bridged her research in the AEEEM lab to topics involving health equity in the Memphis community.
Using her Spanish and health equity background, Isabella hopes to create a more inclusive medical environment for patients from different ethnic backgrounds experiencing issues with cultural and language barriers.
In her free time Isabella likes to dance, go on walks with friends, and listen to new songs on Apple Music.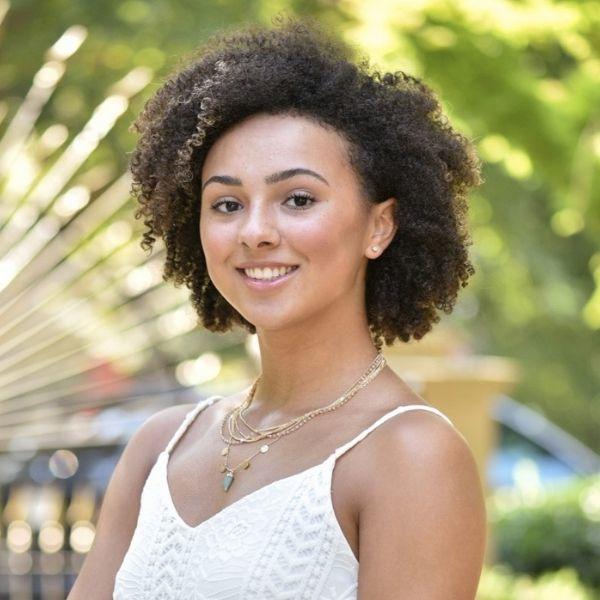 Morgan Moore '24 (Member since SPR'21)
Morgan Moore is a second-year undergraduate student at Rhodes College and attended high school in Atlanta, GA. Currently, she is pursuing a double major in Psychology and Education. 
Outside of the lab, Morgan works as a Writing Fellow and a Teaching Assistant for a First Year Writing Seminar course on campus. She enjoys practicing yoga, writing poetry, and listening to podcasts.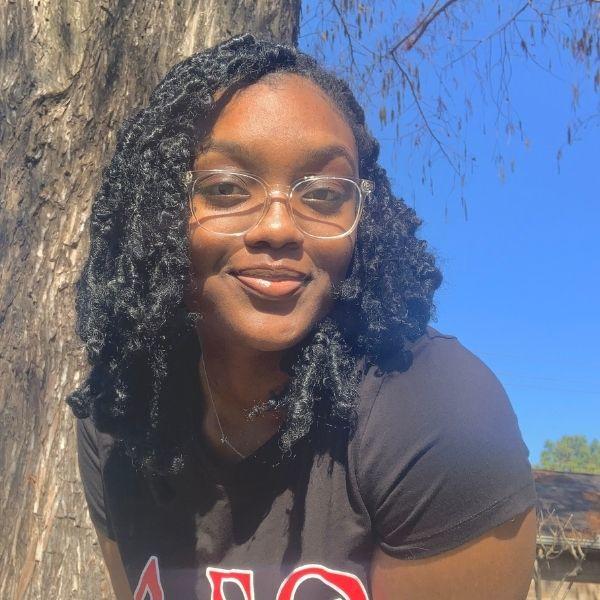 Mi'Destini Victorian '22 (Member since SPR'20)
Mi'Destini Victorian is a first-generation college student from Houston, Texas majoring in Psychology with a minor in Africana Studies. Her research interests fuse elements of both educational domains and include equity, the family's influence on development, and a long-term passion for mental health.
This enthusiasm presents itself through Mi'Destini's work as the founder of Ethereal Apparel—a brand that provides its followers with daily affirmations and apparel to remind them of how heavenly, spiritual, beautiful, lovely, and divine they are. Upon receiving her bachelor's degree in May of 2022, Mi'Destini will pursue a Master's in Social Work and aspires to cultivate a career in the non-profit sector, focusing on underrepresented and under-resourced children and adolescents.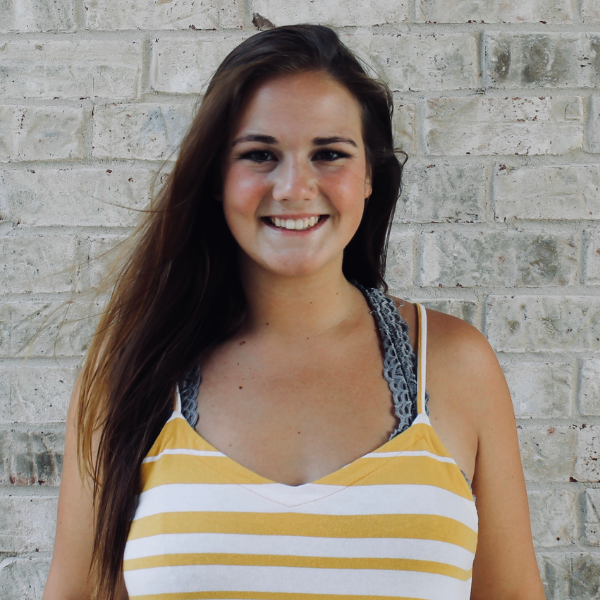 Drew Kalman '22 (Member Since SPR'20)
Drew Kalman is a senior, Rhodes College student from Franklin, Tennessee majoring in Psychology with a minor in Educational Studies. Her research interests bridge aspects of both domains including considering the importance of educational inequalities, and the effect of mental health on a child's developmental processes.
These interests are represented through the work she has done in interning with Youth Villages, which is a non-profit organization that strives to improve the lives of children, as well as preserving their families. Upon receiving her Bachelor's degree in May of 2022, Drew will pursue a Master's degree in childhood counseling to build upon her desire to help children live happily and successfully.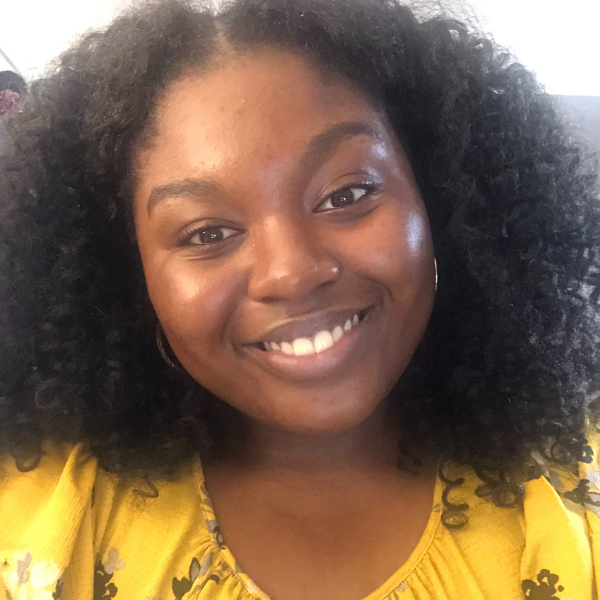 Rony Ngamliya-Ndam (SPR'20-SPR'21)
Rony Ngamliya-Ndam is a Psychology and Africana studies double major at the University of Maryland, Baltimore County. Rony's research interests include racial trauma, examining the factors that contribute to adverse life outcomes of Black individuals, and investigating the impact of systemic racism on the Black experience. Rony is particularly interested in Black identifying incarcerated individuals, homeless individuals, and veterans.
After completing her undergraduate degree, Rony will pursue a doctoral degree in Clinical-Community Psychology and plans to dedicate her career to uplifting victims of systemic racism in hopes of improving the Black experience.
Interested in joining the AEEMM Lab?
Contact Dr. Aixa Marchand via email: marchanda@rhodes.edu
Reach out to a current member to learn more information about the experience