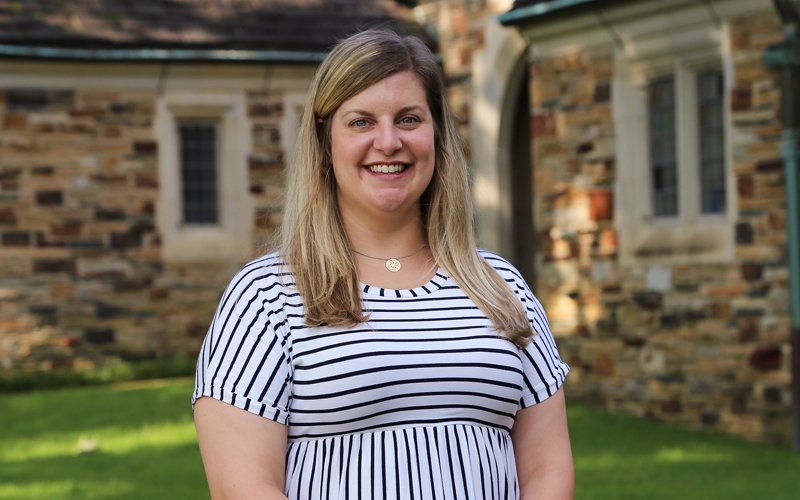 Email: alsaffarh@rhodes.edu
Phone: (901) 843-3128
Education
I am a Memphis transplant, originally from Northern Virginia. I earned my bachelor's degree from James Madison University and later moved to Memphis to pursue my graduate degree in counseling at The University of Memphis. It was at that time which time that I was initially connected to Rhodes Counseling Center as a counseling intern and happily returned to the counseling center in July 2015 as a clinical counselor. In fall of 2017, I moved into the assistant director role.
Professional interests 
My strongest professional interest is in working with survivors of trauma. I am certified in TF-CBT and EMDR therapy which are both very effective in working with trauma. I'm also well versed in a variety of therapy areas including relationship struggles, family issues, and anxiety. I am a member of the American Counseling Association. 
Approach to therapy
My approach to counseling is based in a person centered approach and emphasis is placed on creating space to allow the client to understand that they are the expert in their own life; they possess the tools they need to create the life they desire. I utilize an eclectic approach to incorporate interventions that meet the client where they are and help them to move toward achieving goals that are important to them. It is important to me that I engage the client at a pace at which they are comfortable and I will regularly check in with my clients to assess how satisfied they are with how we are using our time together. 
Approach to Wellness
I believe that overall wellness comes from balance amongst an individual's competing needs. This is an important, but challenging dynamic to manage. Sometimes out of necessity, we may prioritize a particular need over another. What starts as a temporary change, without awareness, can turn into longstanding pattern. The counseling space is an ideal place to examine the patterns and shifts that can cause one to feel slightly off kilter. 
Approach to Fun 
Outside my time at the counseling center, I enjoy spending time with family and friends and being outdoors. Growing up, I was an athlete and I continue to enjoy opportunities to participate in team activities. I like to read fiction and enjoy the occasional Netflix binge. Memphis provides a smorgasbord of culinary endeavors and I enjoy trying out new restaurants.  I fancy myself a gardener at times but currently my "garden" is in what I'll refer to as its wild, natural state.