Opportunities that we receive will be added as quickly as possible, with the most recent on top.
---
Posted 11/5/20
Congressional Internship Program
Congressman Mark Green (TN-07)
We are seeking exceptional students for our Congressional Internship Program's Spring Term. The application deadline for the Spring 2020 term is November 24, 2020.
Click the links below to read a letter from Congressman Mark Green and view the program details.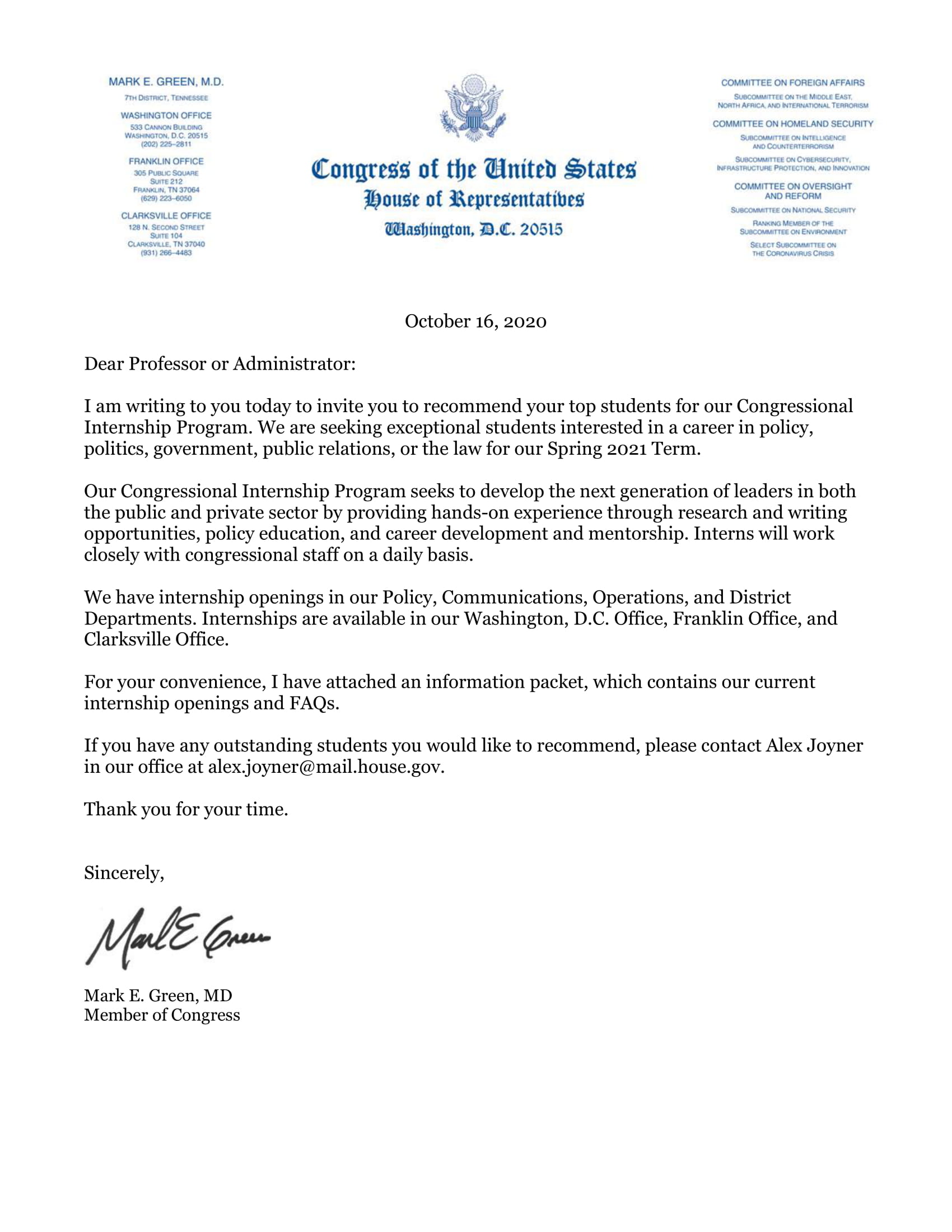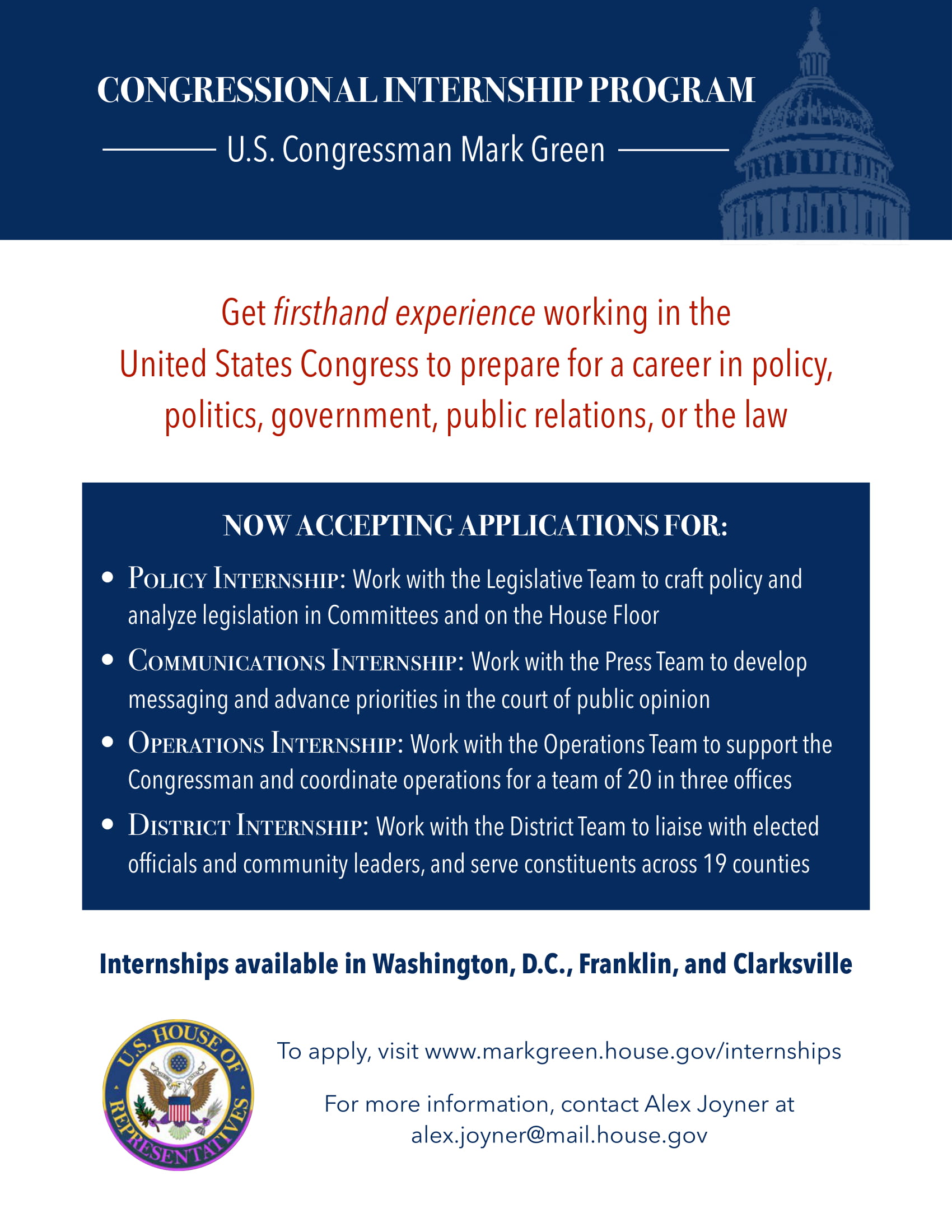 For more information please contact:
Alex Joyner
Special Assistant
(931) 703-4831
Posted 10/14/2020
The Fund for American Studies (TFAS) is pleased to present Window into Washington Online Seminar Series to be held throughout the fall. This series of free sessions for college students will highlight public policy, economic and career-focused topics that bring some of our best speakers to audiences around the country. The schedule of events and links to register may be found below. We encourage you to register for one or more events!
To learn more about TFAS go to dcinternships.org
---