Faculty/Staff Title IX Advisory Board
*Please note that all faculty and staff, except the Counseling Center, Health Services, and the Chaplain are mandatory reporters.
Student Title IX Advisory Board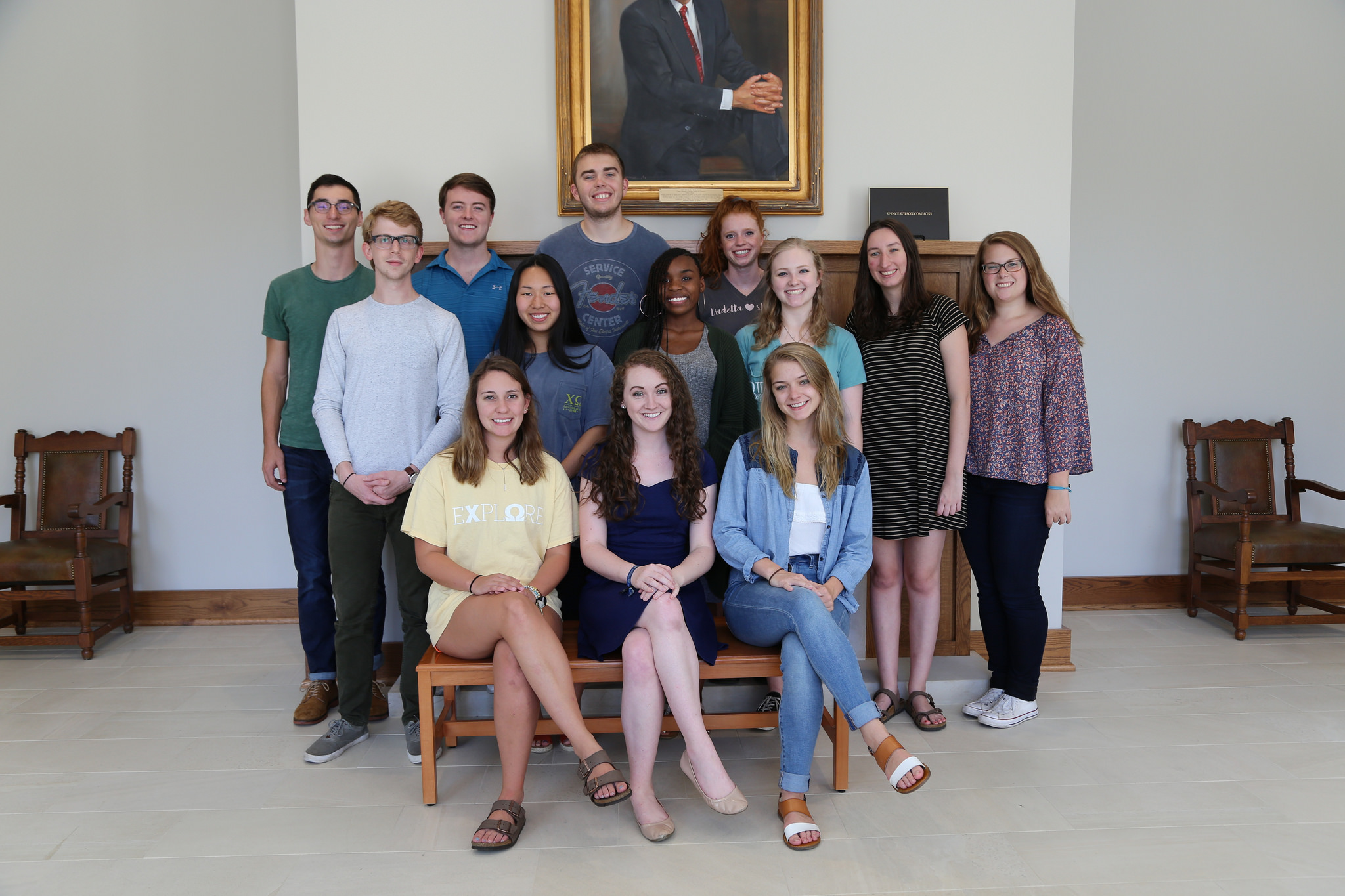 Pictured from left to right, starting in the back row: Corbin Eilmes, Matthew Smith, Connor Marshall, Abby Watkins, Dominik Booth, Sakura Horiuchi, Emma Taylor, Sara Weeks, Anne Healy, Merit Pinker, Catherine Owen, Molly Mulhern, and Maggie Myers
*Please note that Peer Advocates and Resident Advisors are mandatory reporters. Students in these roles have been marked with an asterisk.
Rebecca Risman, Rhodes Student Associate for Title IX & Gender Inclusivity
Rhodes Ambassadors, open position
Athletics (Male), open position
Marissa Hall, Athletics (Female)
Emma Taylor, Black Student Association
Ema Wagner, Culture of Consent
Lee Kezar, Gender and Sexuality Alliance
Aaron Weist, Intrafraternal Council
National Pan-Hellenic Council, open position
Mary Cat Cleavinger, Peer Advocates*
Grace Kappers, Panhellenic
Resident Advisor*, open position
Lauren Moore, Rhodes Student Government
Sakura Horiuchi, SOS: Serving Our Students
Connor Marshall, at-large representative
Jessica Frankl, Peer Assistant*
Rory Wilson international student representative
Lydia Booth, at-large representative
Madeleine Wright, at-large representative