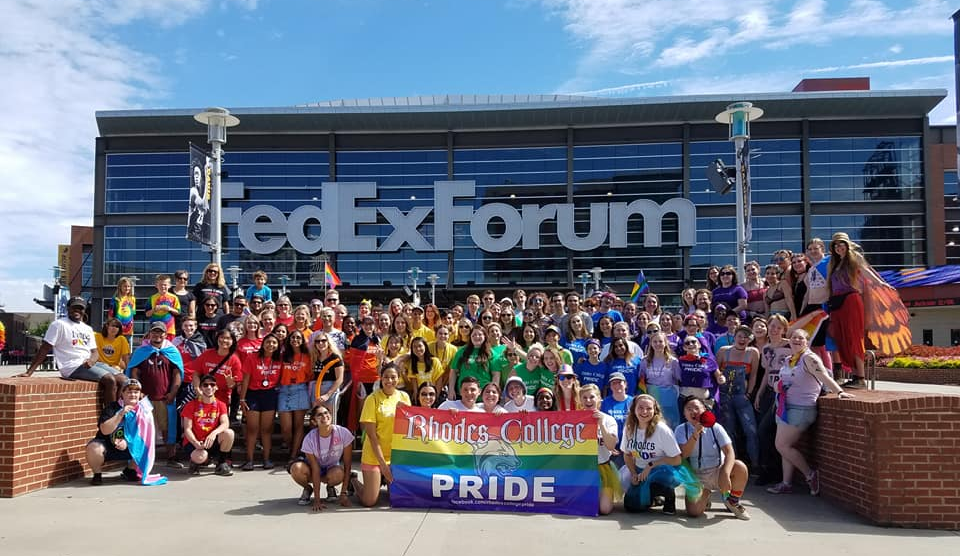 The LGBTQ+ Working Group fosters a community at Rhodes that promotes belonging, empowerment, and growth for people of all genders and sexualities through advocacy and community building.
In addition to other events, the LGBTQ Working Group and Office of Alumni Relations hold the Lavender Celebration each year, honoring and acknowledging the achievements and contributions of LGBTQ+ students and celebrating graduating LGBTQ+ seniors. 
Members of the Rhodes LGBTQ+ community, alumni, their friends, and supporters are encouraged to participate in the Rhodes College chapter of EquaLynx. Details about future EquaLynx events can be found on the chapter page or EquaLynx Facebook page. If you are interested in joining EquaLynx please contact Tracy Patterson, senior director of Alumni Relations.