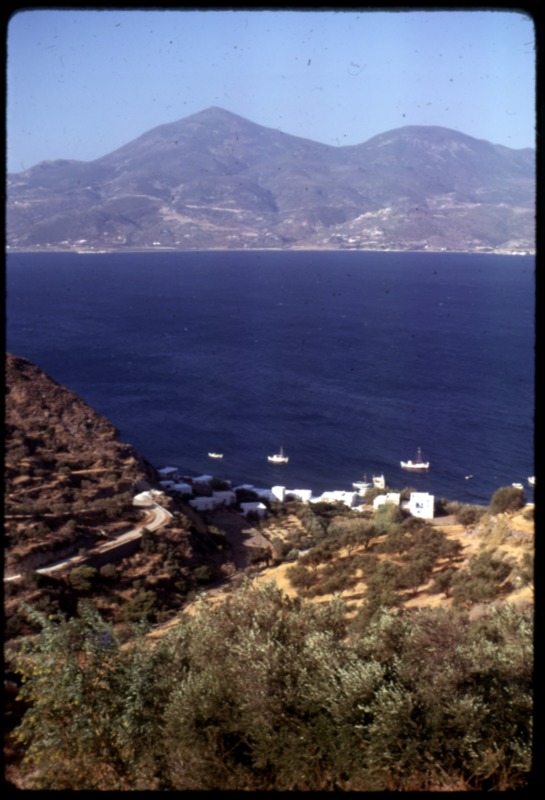 The island of Melos was an important Dorian colony and one of the islands constituting the Cycladic arc of volcanoes. Melos was a major exporter of stone. Their natural resources were highly coveted. When Athens invaded Melos during the Peloponnesian War, they set up 500 lots for living, likely looking to take advantage of the aforementioned stone resources. 
The wealth and prosperity of Ancient Melos was largely due to the exportation of their mineral resources. Numerous coastal settlements have been excavated and turned out sherds of Roman pottery, suggesting that the Melian mineral industry was so prosperous it attracted Roman businessmen to settle there.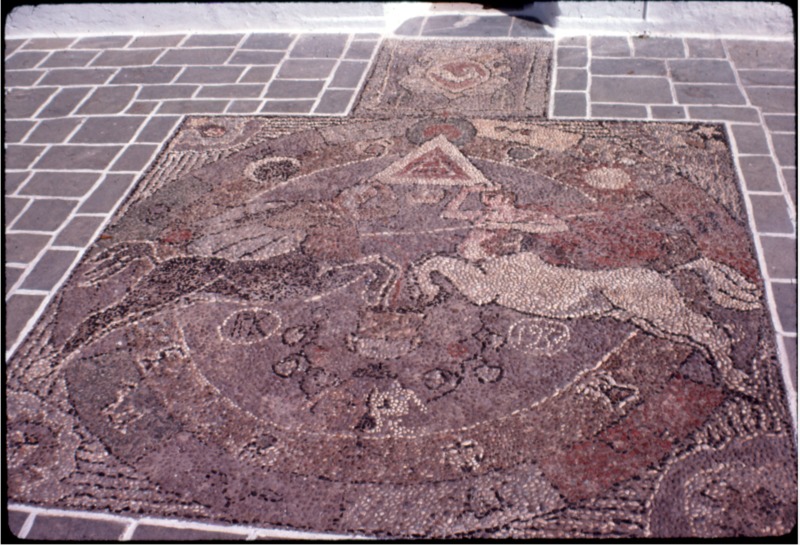 The fortification wall pictured here would have been much grander when originally constructed. Melos' greatest asset was their stone, and they would need to utilize it in order to protect themselves and their assets from warring cities. Moreover, Melos' reliance on their ports for economic prosperity meant they needed strong walls to protect their settlements from the elements. Athens first tried to take Melos in 426 BCE but failed, only to try again in 416 BCE and succeed. Nevertheless, the fact that they were able to withstand a siege from as formidable of a civilization as Athens speaks to the strength of their fortifications.
The right side of the wall appears to have been constructed before the left side, based on the coloration of the stone. The bottom of the wall is composed of various sizes of cut stone; some blocks are large and rectangular, while others are square and compact. This suggests that the wall has been rebuilt many times.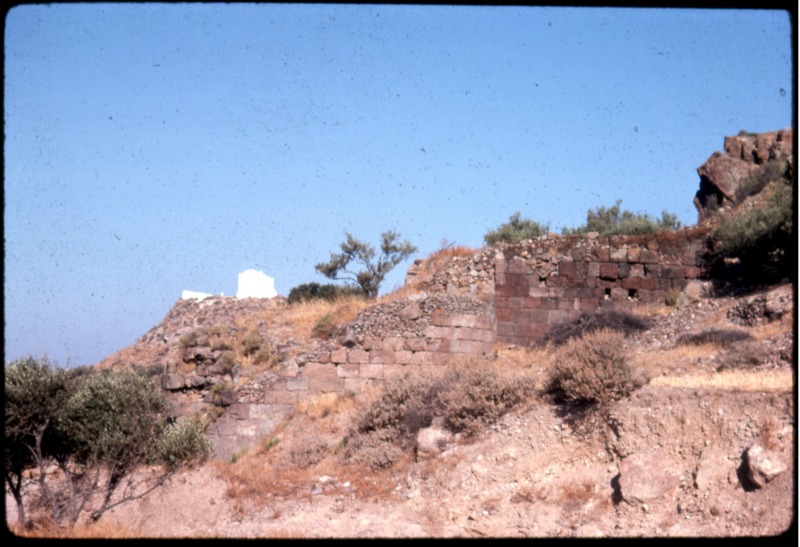 Mosaics came into fruition at the end of the 5th century BCE in Corinth. The practice spread quickly throughout the fourth century BCE as a way of decorating floors with a composition that could serve a didactic purpose as well as aesthetic. At its inception, artists used limited palettes of white, black, and red to orchestrate their compositions. Before the use of square stones called tesserae, artists struggled to ascribe their figures with a sense of verisimilitude or three-dimensionality. 
This is likely an apotropaic composition meant to protect the Church from evil. The mosaic features two centaurs in a heraldic position, facing one another in flying gallop formation. The centaurs have been interpreted to be in a fight for morality. The white centaur represents good, while the black centaur represents evil. The white centaur appears to be stabbing the black centaur in the chest, but we see both figures bleeding into the cup between them.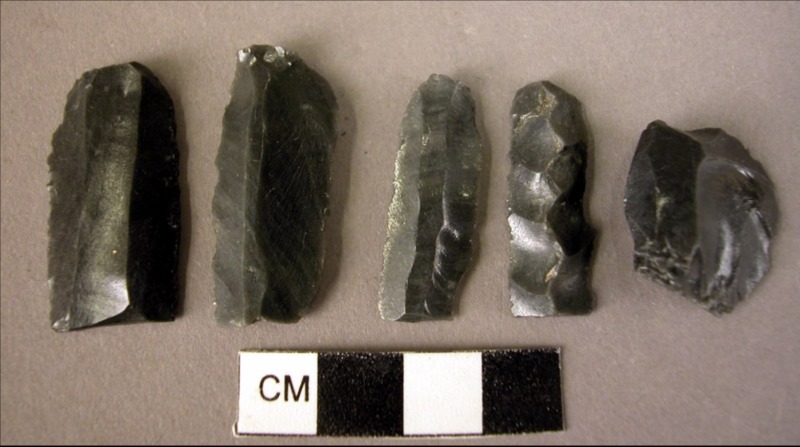 Much like Melians would use their mineral resources to build fortified walls to protect themselves from their enemies, they would use obsidian to make weapons. Nevertheless, obsidian was used for a plethora of reasons beyond defense purposes; it was used for everyday use, incising sculptures, and functioning as grave markers/monuments. The versatility and strength of obsidian made it a highly valuable commodity and did much to bolster the economy of Melos. Their attraction to other Mediterranean islands was even further increased during the fifth century, after they had been decimated by Athenian forces. They rebounded from their ordeal in the Peloponnesian War with a newfound focus on creating a prosperous mineral enterprise that fulfilled Mediterranean business, building, and medicinal needs.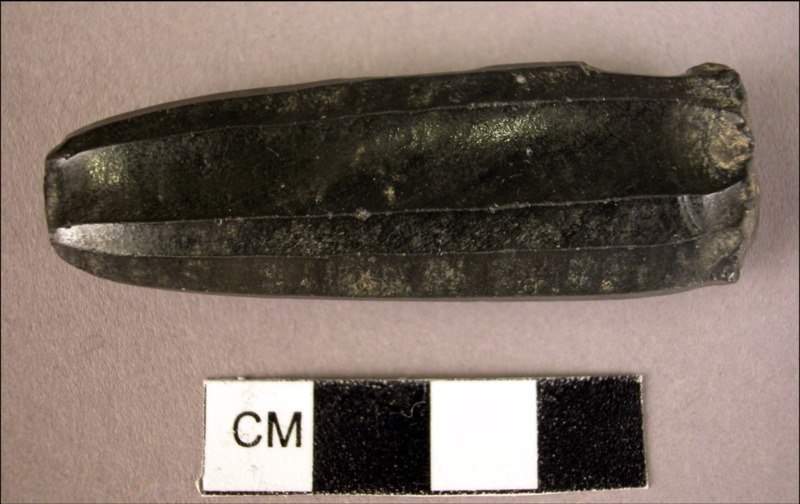 Obsidian is a dense volcanic glass formed when rhyolite lava (which usually takes form as a pinkish, gray rock) cools so fast its crystals do not grow. While it is not a mineral, it is mineral-like. Obsidian was supplied by Melos to the surrounding Cycladic nations as early as 7500 BCE. 
Obsidian was sourced from crops at Sea Nychia and Demenagaki. Pieces of obsidian were rejected at various stages during the knapping process while quarrymen attempted to reduce the microcore to prismatic cores. Their selective process suggests that the quarries were organized, systematic establishments. Others, however, have proposed that Melians parlayed quarrying for obsidian with fishing trips in the spring, and that they were not specialized workers.