Pam Detrie, Ph.D., Licensed Psychologist, Director, has been with the Rhodes Student Counseling Center since May 2006.  Pam earned a Ph.D. in counseling psychology at the University of Memphis, a M.Ed. in community agency counseling at Clemson University, and a B.S. in biology at UNC Chapel Hill.  Pam's areas of clinical interest include depression, anxiety, identity development, gender and sexual identity development, and substance use issues. Pam also coordinates Rhodes' LGBTIQ Safe Zones program. Pam loves the outdoors, running, and spending time with family.
 
Haley Alsaffar, LPC – MHSP, Assistant Director, is a Memphis transplant, originally from Northern Virginia. She earned her bachelor's degree from James Madison University and later moved to Memphis to pursue her graduate degree in counseling at The University of Memphis. It was at that time which time she was initially connected to Rhodes Counseling Center as a counseling intern and she happily returned to the counseling center in July 2015. Haley specializes in trauma therapy including TF-CBT and EMDR therapy, but is well versed in a variety of therapy areas including relationship struggles, family issues, and anxiety. During her free time, Haley enjoys spending time with family and friends and being outdoors gardening, running or laying in a hammock with a good book and her dog.
Hillary Harris, B.A., Counseling Intern is returning to the Rhodes Community this year. Hillary worked in the Student Counseling Center during the fall semester in 2016. She will obtain her master's degree in Clinical Mental Health Counseling in December from the University of Memphis. She obtained a Bachelor of Arts in Psychology from Vanderbilt University. Hillary has experience working with youth and young adults addressing anger management and trauma history. She has also worked with victims and offenders in domestic violence situations.
Rami Steinruck, M.Ed. is a doctoral psychology intern at the Student Counseling Center and is a doctoral candidate in Counseling Psychology at the University of Memphis. Her clinical practice utilizes an integrative approach with an emphasis on humanistic and constructivist therapy. She has previous clinical experience serving diverse populations within the following types of sites: university counseling centers, an inpatient and intensive outpatient eating disorders treatment center, and an inpatient addiction treatment center. She is a former art instructor and running coach. In her free time, she enjoys training for marathons and baking cookies. Rami falls in love with every dog she meets. 
Jaime Krone, B.S., MSSW Candidate –   Jaime is a Memphis native and Air Force retiree.  She earned an undergraduate degree in Social Psychology.  Upon retirement, she decided to pursue a second career in social work.  Currently, she is enrolled in the Masters of Social Work program at the University of Tennessee at Knoxville, online campus.  Jaime is thrilled to serve the Rhodes campus as a counseling intern.  She brings many decades of experiential knowledge and explores the best clinical treatment for the individual.  In her spare time, she enjoys family and just living.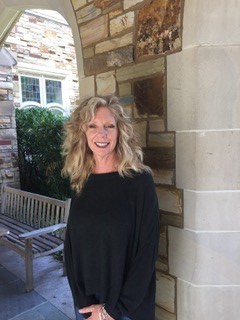 Suzy Wudyka, B.A., MSW candidate - Suzy joined the Rhodes Counseling Center in August 2017, she currently is enrolled in the Masters of Social Work program at The University of Memphis. Suzy's clinical interests are crisis interventions and co-occurring disorders. She enjoys spending time with her dog and advocating for animal rights. 
Parker Rhomberg, M.S., is 2nd year doctoral student in the Counseling Psychology program at the University of Memphis. His clinical interests include student-athletes and career awareness development, and self-efficacy. Previous clinical experience includes stints interning at a large, diverse public high school, a residential treatment facility for adolescents with traumatic backgrounds, and a large integrated care center. He is an avid sports fan, enjoys video games, and writes creatively.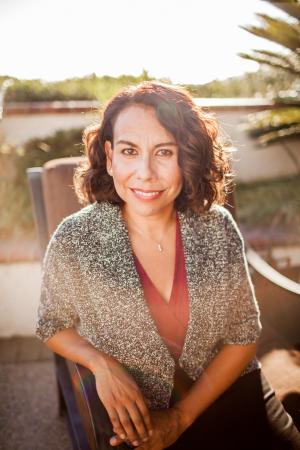 Grace Duarte-Baker is a bilingual (English-Spanish), strengths-based social work clinician who has experience working with adults, young adults, children, and families and groups of various backgrounds. She comes to Rhodes from San Clemente, CA, and is a licensed clinical social worker in the states of Tennessee and California. She holds a master's degree from the University of Connecticut, School of Social Work, Hartford, Connecticut.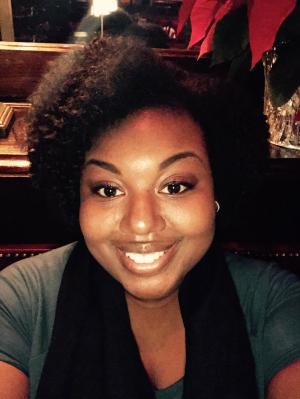 A native Memphian, Shaundra Bills brings to Rhodes experience in assessment, crisis management, and individual and group therapy. A licensed professional counselor with a background in cognitive-behavior therapy, she received a master's degree from Austin Peay State University.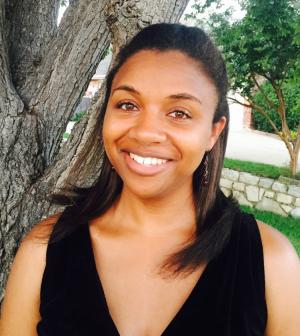 Dr. Archandria Owens earned a Ph.D. in counseling psychology from The University of Memphis and has worked with diverse populations in university counseling centers, community mental health centers, and psychiatric hospitals.  Her specific specialties include working with clients experiencing grief and loss, those who are survivors of childhood and family trauma, individuals who have been impacted by racial trauma, and those with religious and spiritual concerns