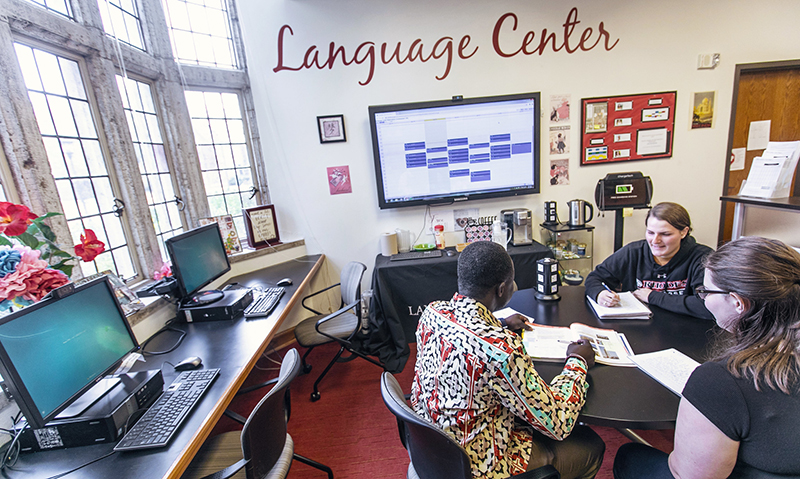 Welcome to the Language Learning Center at Rhodes College!
The language center was completely redesigned in 2010 as a cutting-edge, multi-purpose language learning facility.
Southwestern 102
Our doors are open from 7am-6pm
We are open 24/7 for those with fob access*
 
Our Language Center is ready for you! We offer in-person foreign language tutoring and facilitate virtual tutoring for students in quarantine. If you have any questions, please email the LLC Director, Dr. Catherine Sundt, at sundtc@rhodes.edu. 
*24/7 fob access is automatically granted to all MLL/AMS majors/minors, and international students! If you are a language student, and would like to request fob access, please email Maeve Harper at harmr-25@rhodes.edu. We are excited to see you in your Language Learning Center!