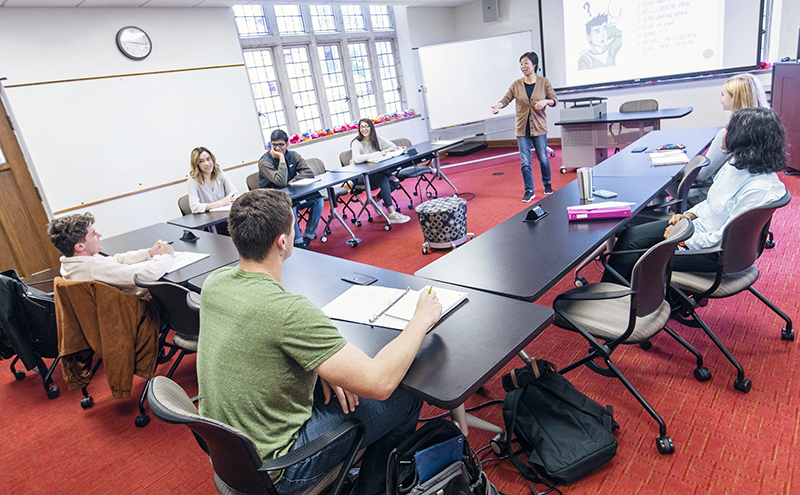 Tutoring in Chinese, French, German, Russian, and Spanish (see Hours and Location for details)
Book and board game collection
Flexible study and work spaces
Computer stations with large screens
Device charging stations
Wireless printing
Reserveable space for student groups and events: Contact Language Center RSA Maeve Harper at harmr-25@rhodes.edu.
Translations:
The Rhodes College Language Learning Center does not provide translation services nor do we mediate contracts or deals between patrons and potential translators. Any translation services solicited by a Language Center employee must be done individually and separately from the work they do in the Language Center.
Printing:
The Rhodes College Language Center homes a Printhub Location. Hours are posted to the front door of the Center and the Center's website. After an appropriate amount of time, all unclaimed documents are recycled.