Seidman Awards are named for Philip K. Seidman, a former trustee and benefactor of the college. The Senior Seidman Award is for the senior with the highest GPA within the major. The First Year Seidman Award is for the best first year student in an introductory Political Science course.
**********************
The Abe Fortas Award owes its namesake to late Supreme Court Justice Abe Fortas, who graduated from Southwestern of Memphis, the former name of Rhodes College, in 1930 as a Political Science major. The Abe Fortas Award for Excellence in Legal Studies is for an outstanding legal student.
**********************
The Mike Cody '58 Award is named for Michael Cody, a distinguished alumnus and the former Attorney General of the state of Tennessee. He is a partner in the Burch, Porter, and Johnson law firm. The Mike Cody Award for excellence in Political Science is for an excellent senior Political Science major other than the winner of the Senior Seidman Award.
**********************
The Charlie Cook Award is for a senior other than the winner of the Seidman and Mike Cody awards.  The Cook Award for excellence in research for to a senior in Political Science studies who has demonstrated excellence in political research.
2019-2020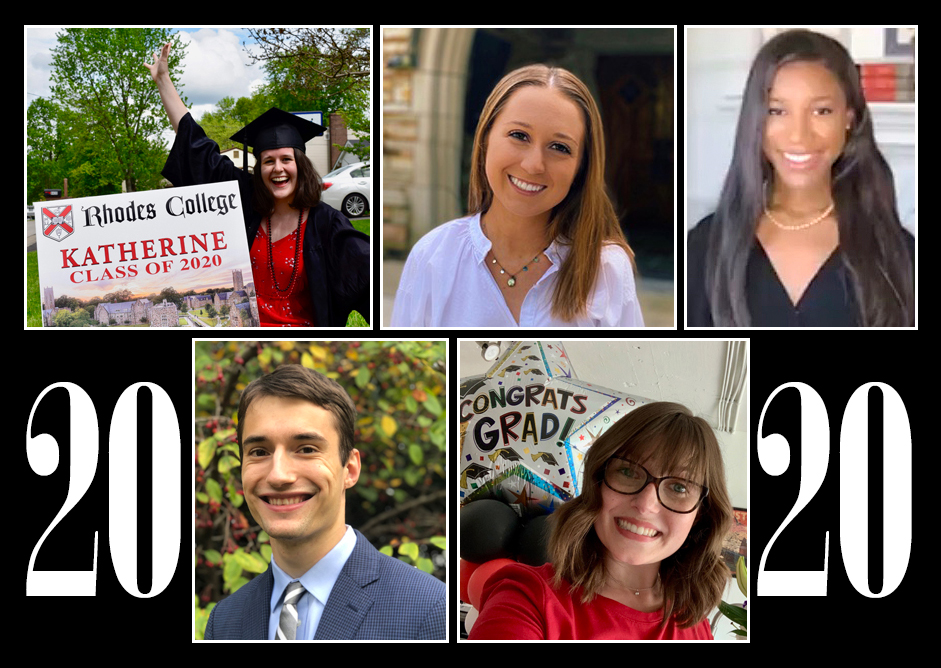 2019-2020
Katherine N. Bryant '20 – Senior Seidman Award
Natalie L. Smith '22 – First-Year Seidman Award
Morgan C. Brown '20 – Mike Cody Award
Matthew Diana '20 – Abe Fortas Award
Jessa E. Barmish '20 – Charlie Cook Award
2018-2019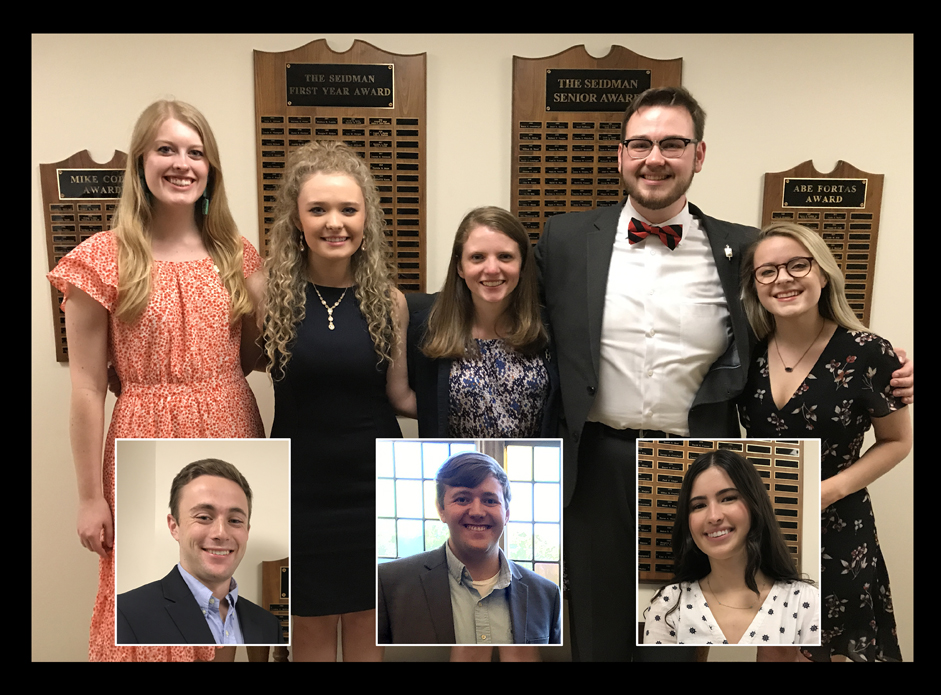 2018-2019
Daniel Elliott '19 – Senior Seidman Award
Matthew Kenny '22 – First-Year Seidman Award
Michael Combs '19 – Mike Cody Award
Anna D. Baker-Olson '19 – Mike Cody Award
Ashley T. Plunk '19 – Abe Fortas Award
Alexia N. Spanos '19 – Charlie Cook Award
Connor N. Hurley '19 – Marcus D. Pohlmann Award
Kelsey L. McClain '19 – Marcus D. Pohlmann Award
Lillie J. Stephens '19 – Marcus D. Pohlmann Award
2018 Awardees
2017-2018
Emily Buddy '18 - Senior Seidman Award
Patricia M. Jones '21 (Michelle) - First-Year Seidman Award
Casey N. Myers-Morgan '18 - Mike Cody Award
Dulcie R. Trottier '18 - Mike Cody Award
Christopher C. Meadows '18 - Abe Fortas Award
Virginia A. Carr '18 - Charlie Cook Award