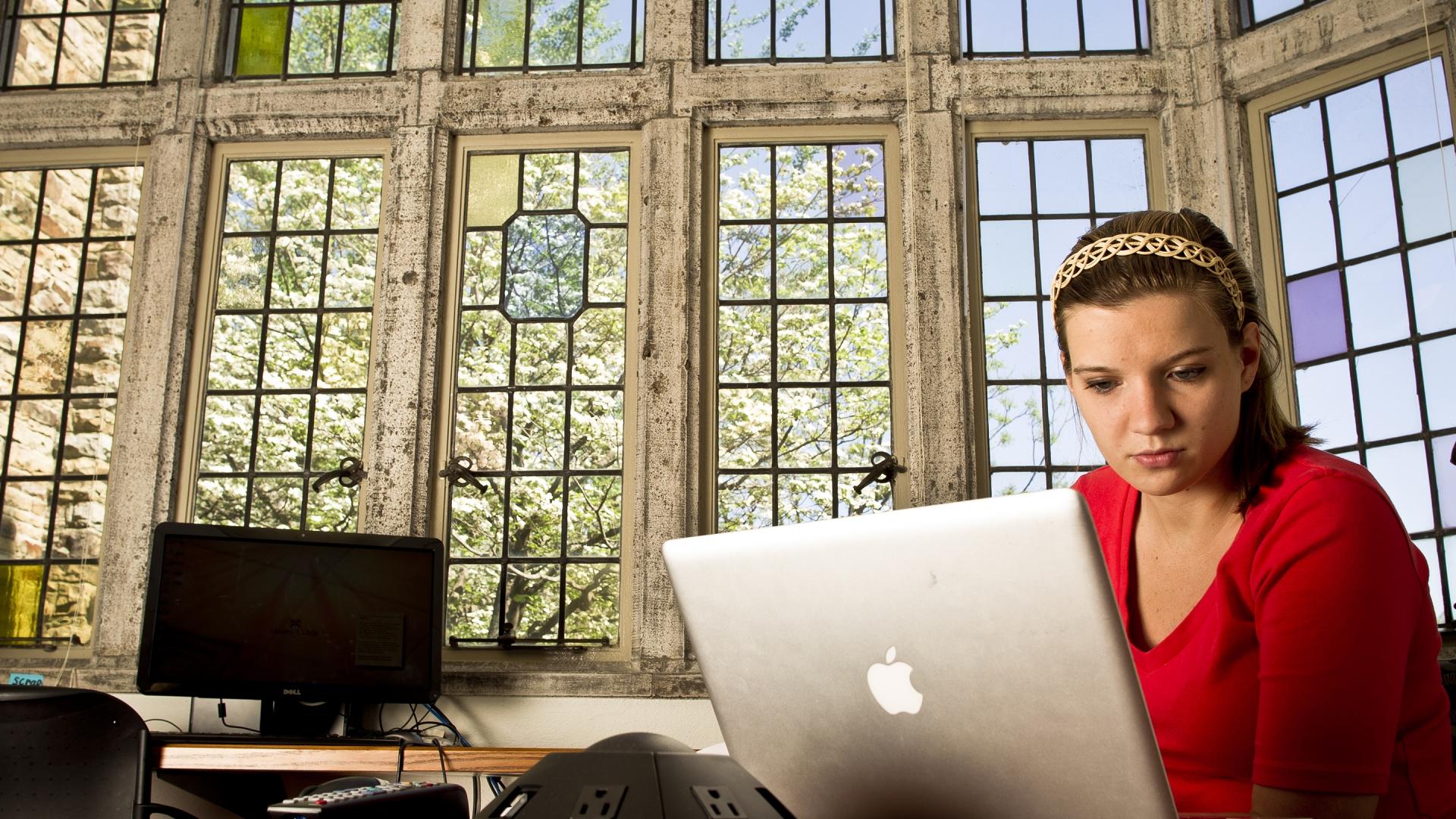 English Language Support tutoring is a free service to help you with academic and social English at Rhodes.
Location: English Language Support tutoring is located in the Language Learning Center, on the first floor of Palmer Hall. This is a comfortable and friendly space to tackle the grammar or English language issues you may be facing!
 
In this supportive learning/teaching environment, students may safely work on their English grammar, syntax, and vocabulary skills from trained English Language Support tutors to gain confidence in their academic writing and/or comprehension skills.
Make an Appointment with Olivia Doty, our English Language Support Tutor!