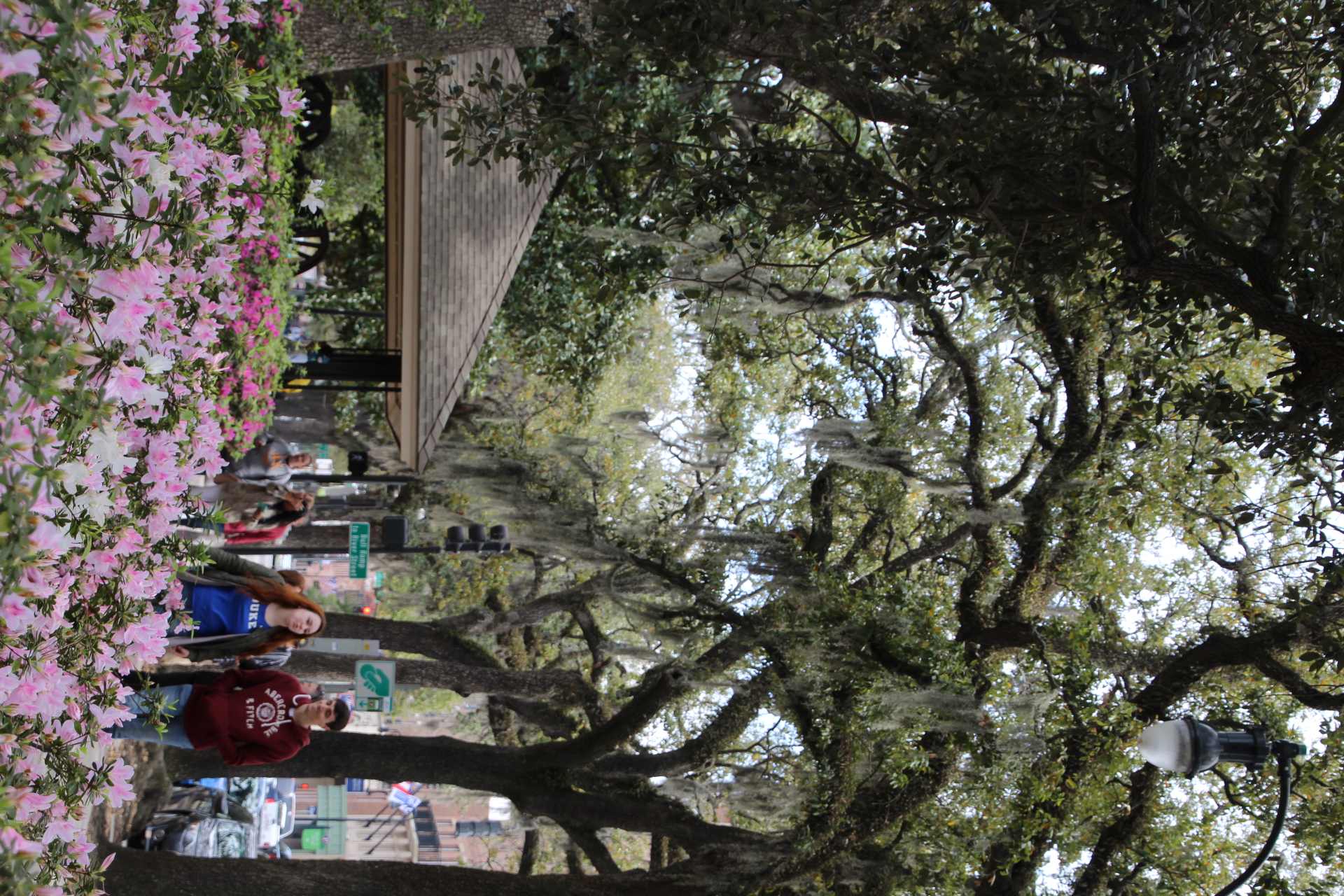 NR1
This was my view of the world moments before news of the pandemic had hit. It was calm, tranquil, and perfectly normal. It was early spring, the Spanish moss hanging oh so delicately off the Southern trees. People were strolling, unworried about the potential germs held by other passersby. It was a peak moment of peace, almost as if pulled out of a dream into reality. Days later, this dreamlike state was taken away in one email. One email alerting us to the harsh new reality at hand, the new normal of a pandemic. The new normal of staying inside. The new normal of fearing each stranger as a disease-ridden transmitter. After nearly 9 months of this new normal, I long for these old moments, these perfectly old normal, perfectly pleasant moments like Savannah, before.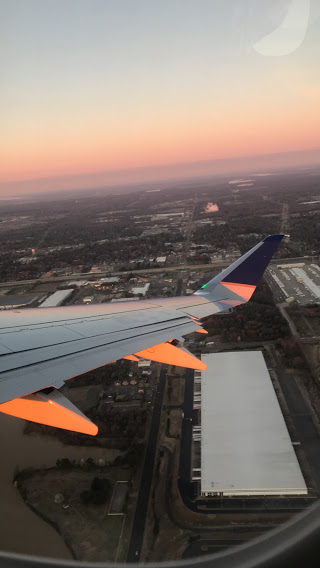 NR2
I took this picture on my flight home from Rhodes for the spring break. I didn't realize that that would be my last flight for months. Sitting on this flight, I had thought I was going home for a few days and then I would be flying out to spend my spring break in San Francisco, only to fly back to Memphis for the rest of the semester. I was excited about all of the travel within the next couple of days. But only a few short days later I realized that there would be no traveling for me, not for quite some time. School went remote and I only went back to Rhodes to move out of the dorms.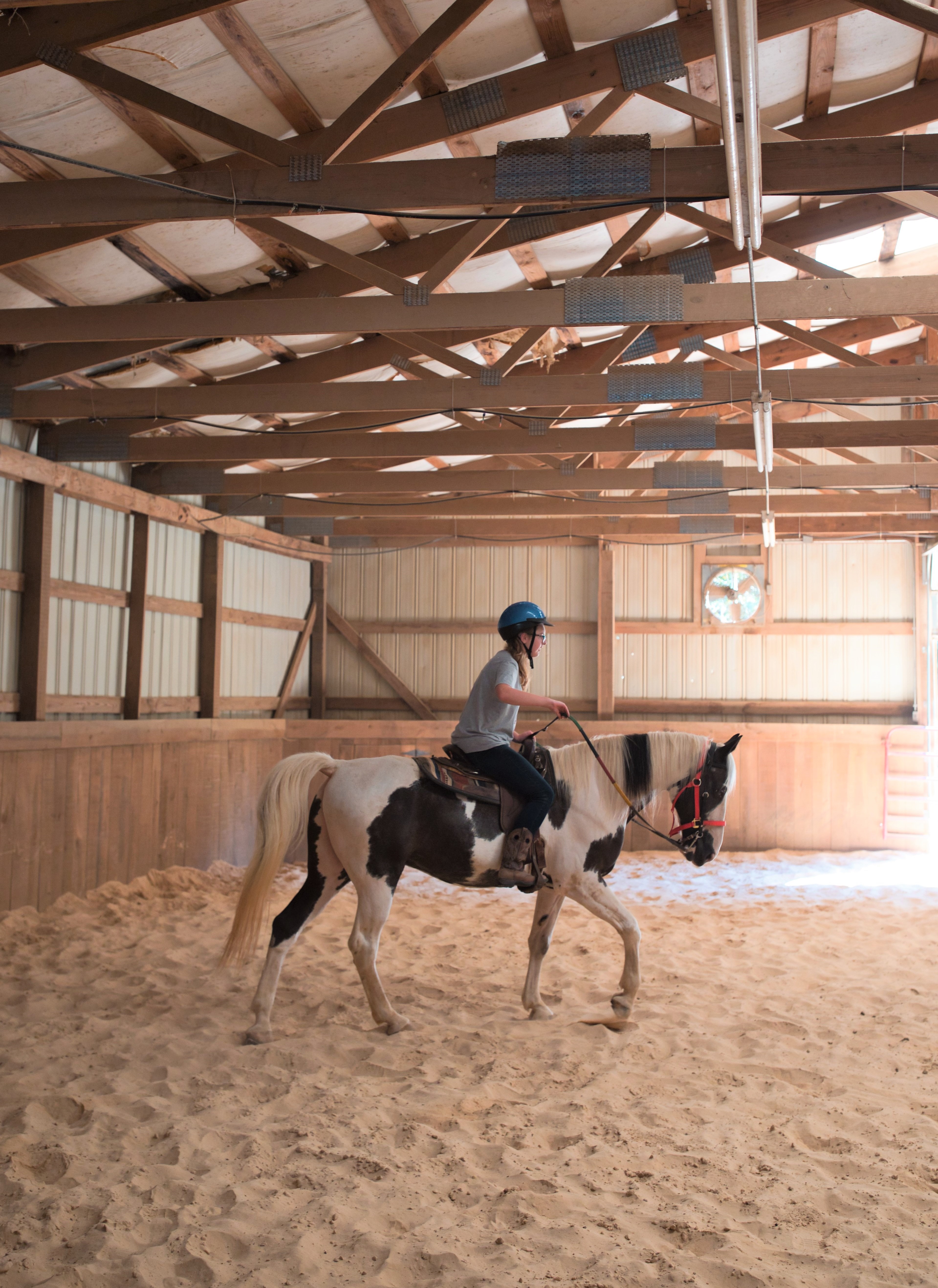 NR3
Anna Claire began Equine Assisted Riding in May this year, and at the start, she wouldn't even consider sitting on her horse. It was a new experience, and it pushed Anna Claire to reach outside her physical boundaries of balance and strength, something she has always struggled with. Through weekly lessons and continual exposure, she began taking risks and trusting her trainer and herself. I was able to attend a lesson with Anna Claire and document her new skills in grooming, tacking, and riding. From her starting reluctance, Anna Claire's determination and perseverance paid off in what's pictured here— Anna Claire's first solo ride without a trainer on the lead.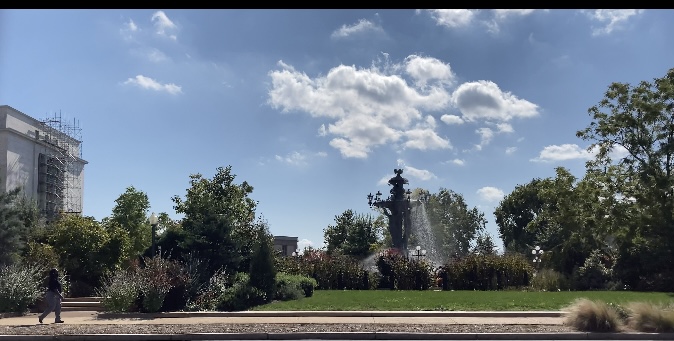 NR4
I was briefly driving through D.C. and I have always been a fan of the city because of its outstanding architecture and history, so I took a video just passing by and this is a frame from that video. I have visited D.C in the past and it was always busy and you could always see multitudes of people on their way to somewhere. It was always a mystery as to where and what they were doing and that was what was so fascinating. There were different types of people on their way to different places. This photo represents the new times in D.C. because there is one person versus the usual multitude. It shows the effects of the pandemic in a city like D.C.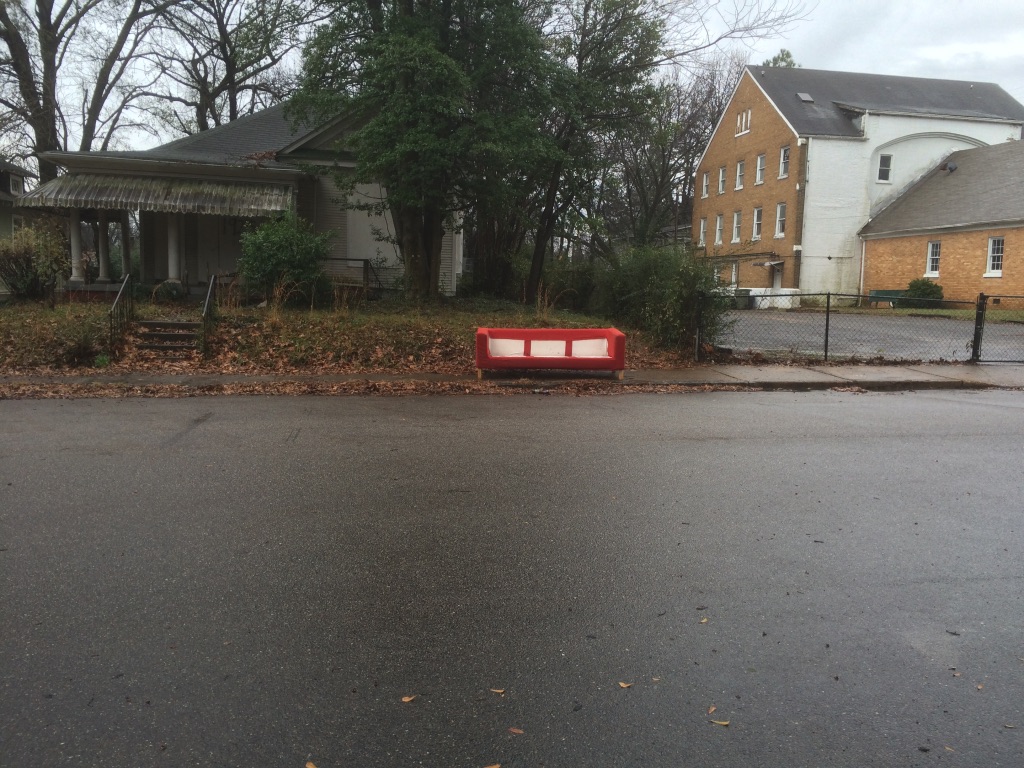 NR5
I have a friend who lives on a farm in rural Maine. It is not an uncommon sight to drive down a country road in rural places and see an enormous couch moldering away on the side of the road, often with a seemingly unnecessary "free" sign placed on top. This drives my friend crazy. Somehow, we got into this competition: every time one of us sees a couch on the side of the road, we take a picture, text it to the other person, and say, "here's your new sofa!" Because I live in a city with curbside trash pickup, I have a lot to choose from, so I try to be selective about which pictures I send to her. Walking through Central Gardens on trash day, this one caught my eye. Stripped of its cushions, it looked both forlorn and strangely elegant. I took a picture and immediately sent it to my friend: "here's your new sofa!"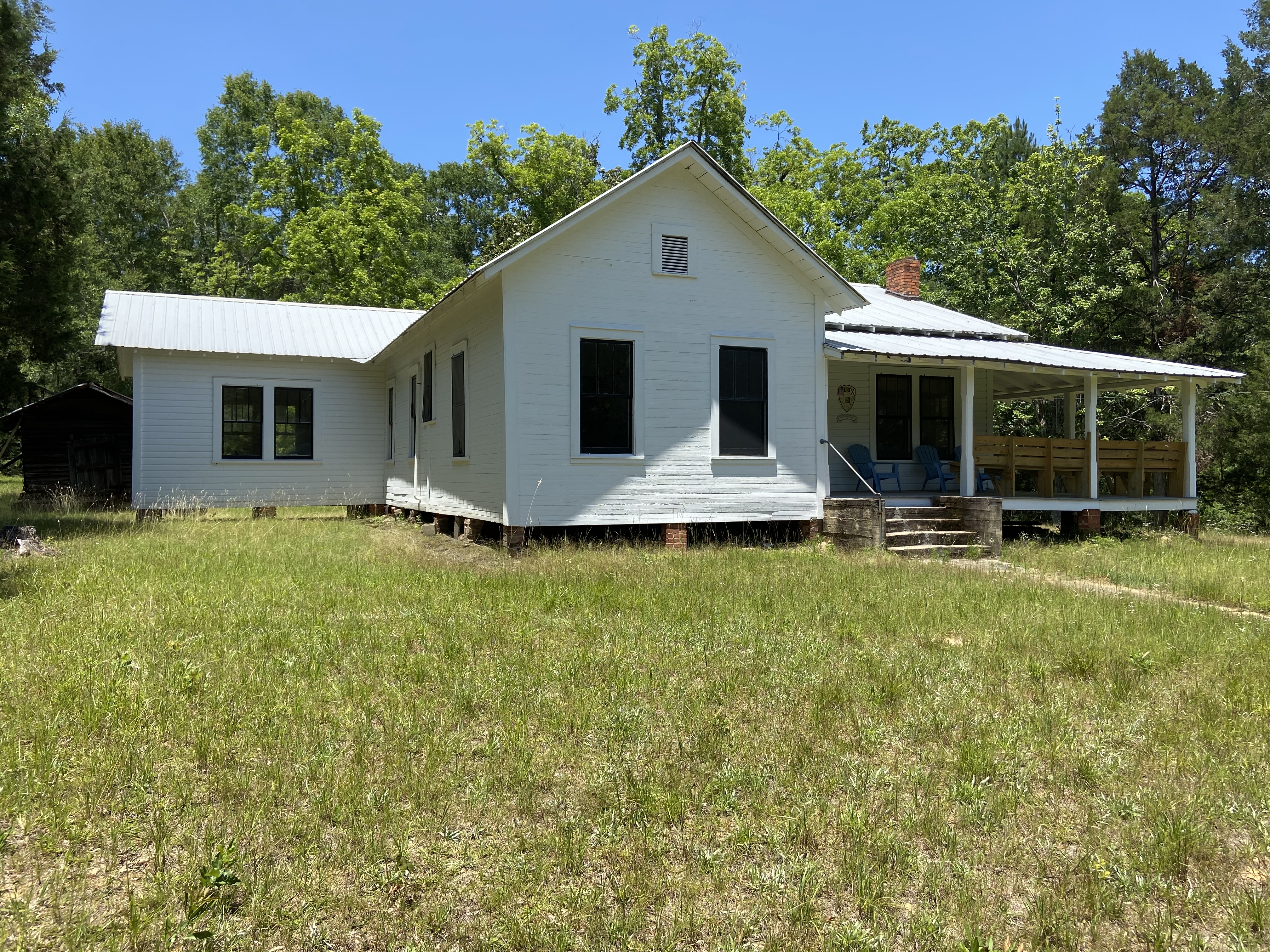 NR6
The house that started my family. The house that keeps my family alive. The house that brings my family together. The house that is still standing.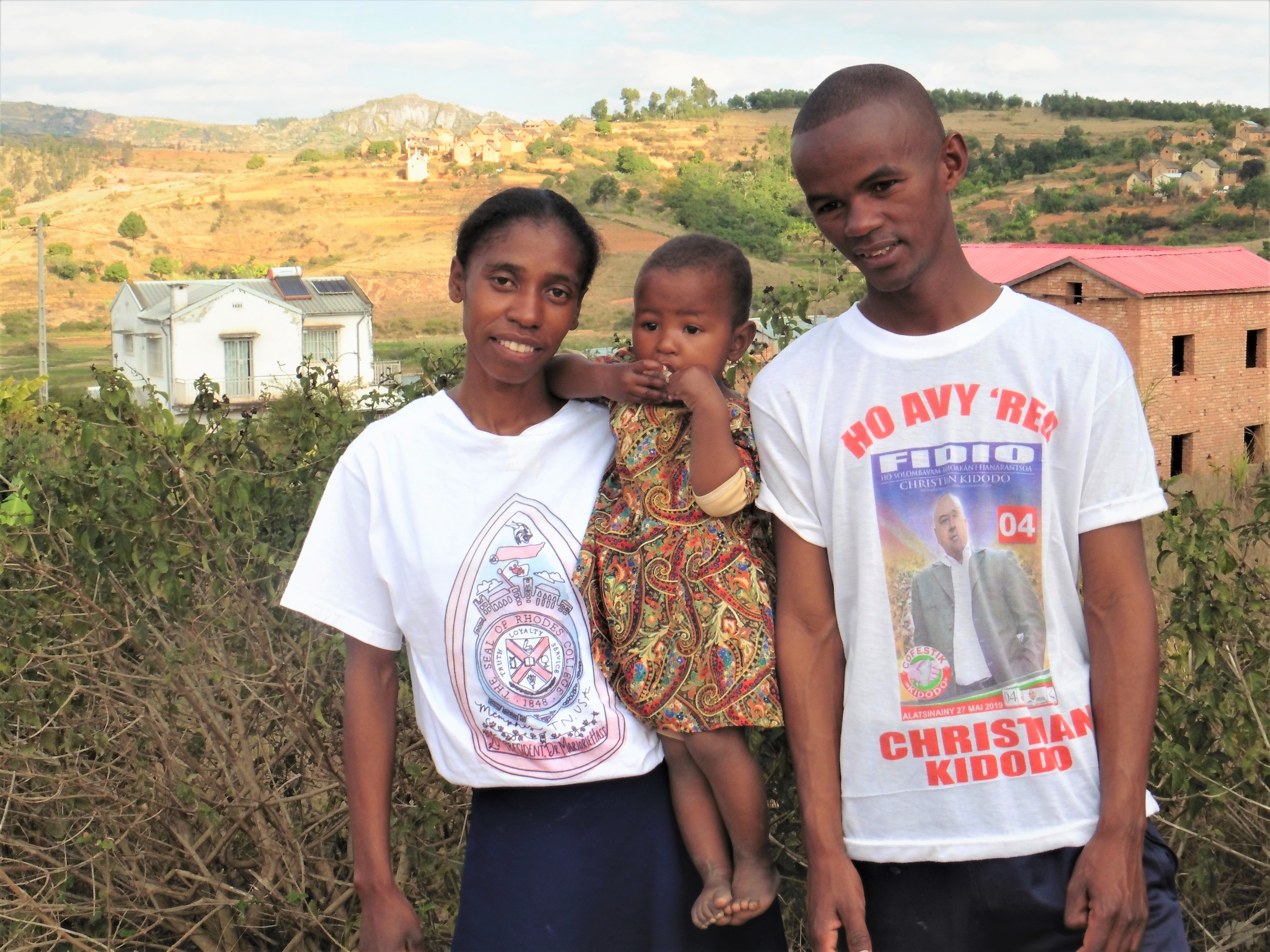 NR7
In the U.S we are accustomed to T-shirts associated with "significant" events. Rhodes has always been generous in allowing me to "recycle" "left-over" T-shirts from such Rhodes events with people in Madagascar who have been so generous to share their lives and knowledge with me. They use such t-shirts as they work in their rice fields, tend their cattle, etc. The T-shirts are indeed wash-and-(re)wear tops for work. I brought a few T-shirts from President Hass' inaugural event to Madagascar to share with friends. You will notice that she is wearing the shirt "backwards" because most of the women found the "backside" to be the pretty part of the shirt. She is a long-time friend of our daughter who has taught us much about the Malagasy culture. Her husband is wearing a t-shirt for a local political candidate. You decide which is "cuter/cooler".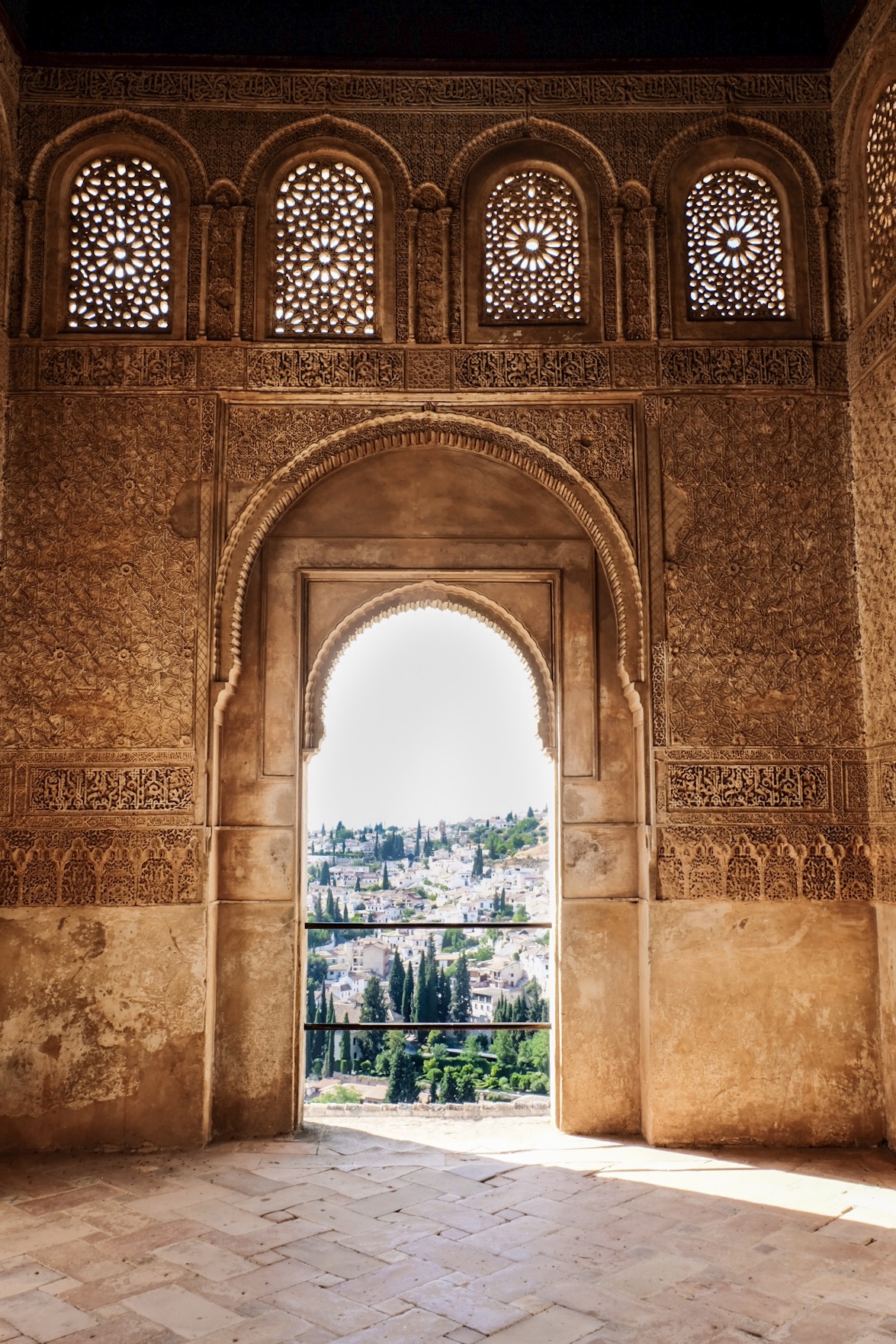 NR8
Intricately carved, this window connects centuries-old history to the outside world. The window of the once-magnificent, still-breathtaking Alhambra palace shows that the past is never far from the modern age. On the other side lie the white houses of the Albaicín, nestled between winding, hand-laid cobblestone roads built into the sides of the mountain. The two will always be connected, always be tied together in the time-bending city of Granada.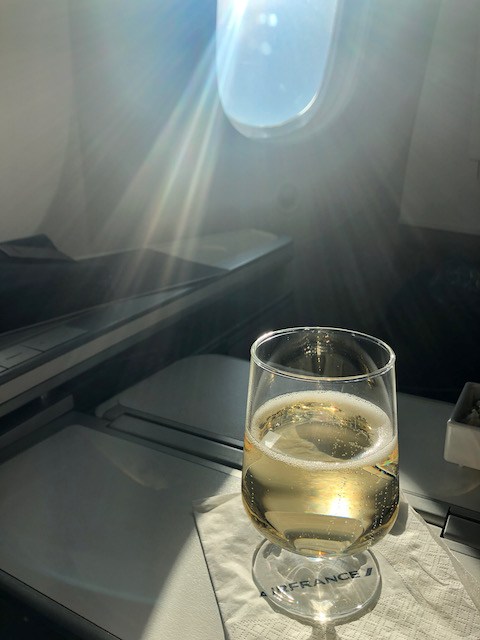 NR9
After receiving the email that Rhodes was sending everyone home while being in Germany, plus a travel ban going into effect (meaning if I missed a single flight I would be stuck on a different continent), I sat on my connecting from Paris to Detroit and took a moment to enjoy some champagne. It truly was the last peaceful moment I had in the middle of the hurricane that was the beginning of Covid-19 and I look back at this moment remember how it was the first time I allowed myself to breath on the return home.