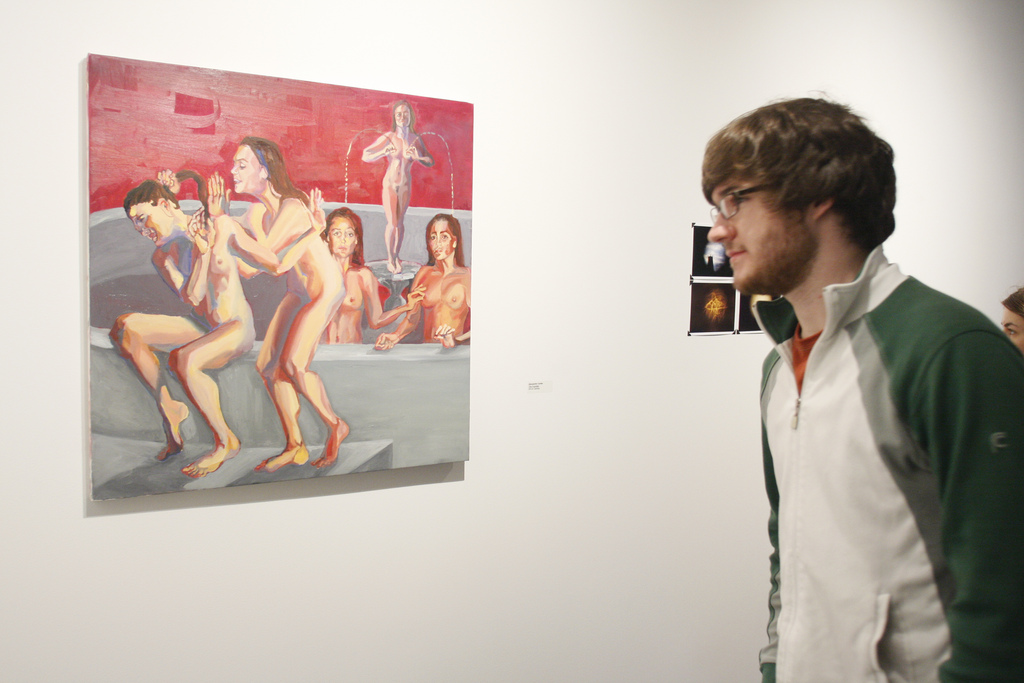 Clough-Hanson Gallery at Rhodes College is very excited to announce the 2008 Juried Student Show. 
The opening reception for the exhibition will be Friday, April 4th from 6-8 pm.
The 2008 Juried Student Show will run from April 4th through April 11th.
This year Tad Lauritzen Wright will be the juror for the exhibition.  Lauritzen Wright received his MFA from Memphis College of Art in 2002.  Since then he has shown his work nationally at Koelsch Gallery in Houston, Julie Baker Gallery in California, the Scope Art Fair in Miami as well as David Lusk Gallery here in Memphis.  In 2005 Lauritzen Wright was invited by the prestigious Tamarind Printmaking Institute in New Mexico to execute a series of lithograph prints.  Lauritzen Wright lives and works in Memphis.
Please join us at the opening reception this Friday, April 4th from 6-8 pm.  We will announce the Best of Show, First Runner Up, and the Honorable Mention in the gallery promptly at 7 pm.
Gallery hours for Clough-Hanson are Tuesdays through Saturdays, 11:00 a.m. to 5:00 p.m. The gallery is closed Sundays and Mondays. Admission to the gallery and lectures is always free to the public.
If you should have any questions please don't hesitate to contact Hamlett Dobbins at Clough-Hanson Gallery (901) 843-3442, or via email atdobbinsh@rhodes.edu.