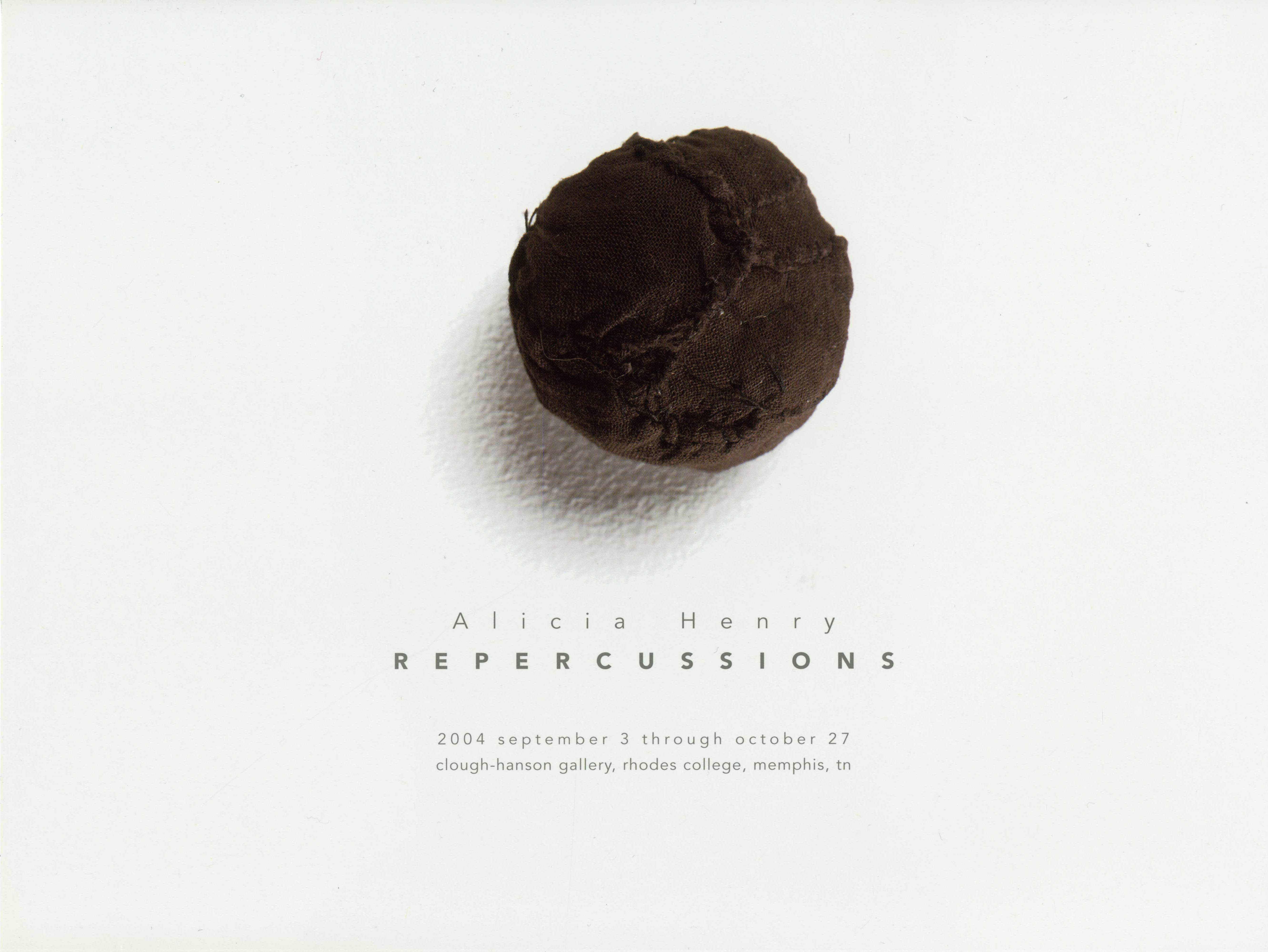 Clough-Hanson Gallery at Rhodes College is very excited to announce its first show of the fall season: "Alicia Henry: Repercussions"
The show will run from September 3rd through October 27, 2004. The artist will present a free lecture on her work in Blount Auditorium in Buckman Hall at 5:00 p.m. on Friday, September 3rd. The reception for the show will follow the lecture from 6 - 8 p.m., Friday September 3rd.
A common, recurring image in Alicia Henry's work is the human figure in isolation and the figure interacting with others. Her current work explores these ideas through the theme of paper doll like cutouts. In her artist statement she writes: "I re-examine the social relationship these images have had in shaping the stereotypical and idealized figures in the media by reinventing the paper doll and depicting generalized figures representing what I hope is a broader vision of society (racial, gender, economic and social levels), my goal is to make visible that which still often goes unseen."
Henry received her BFA from the School of the Art Institute in Chicago. After receiving her MFA from Yale University School of Art in 2001 Henry joined the Peace Corps and served in Ghana. In 2002 she was awarded the Greece Residency as well as a coveted Guggenheim Fellowship. Her residencies include the Art In General Residency, the MacDowell Art Colony and the prestigious Fine Arts Work Center in Provincetown. Alicia Henry is currently working as an assistant professor of art at Nashville's Fisk University, one of the oldest and most distinguished of America's historically Black colleges.