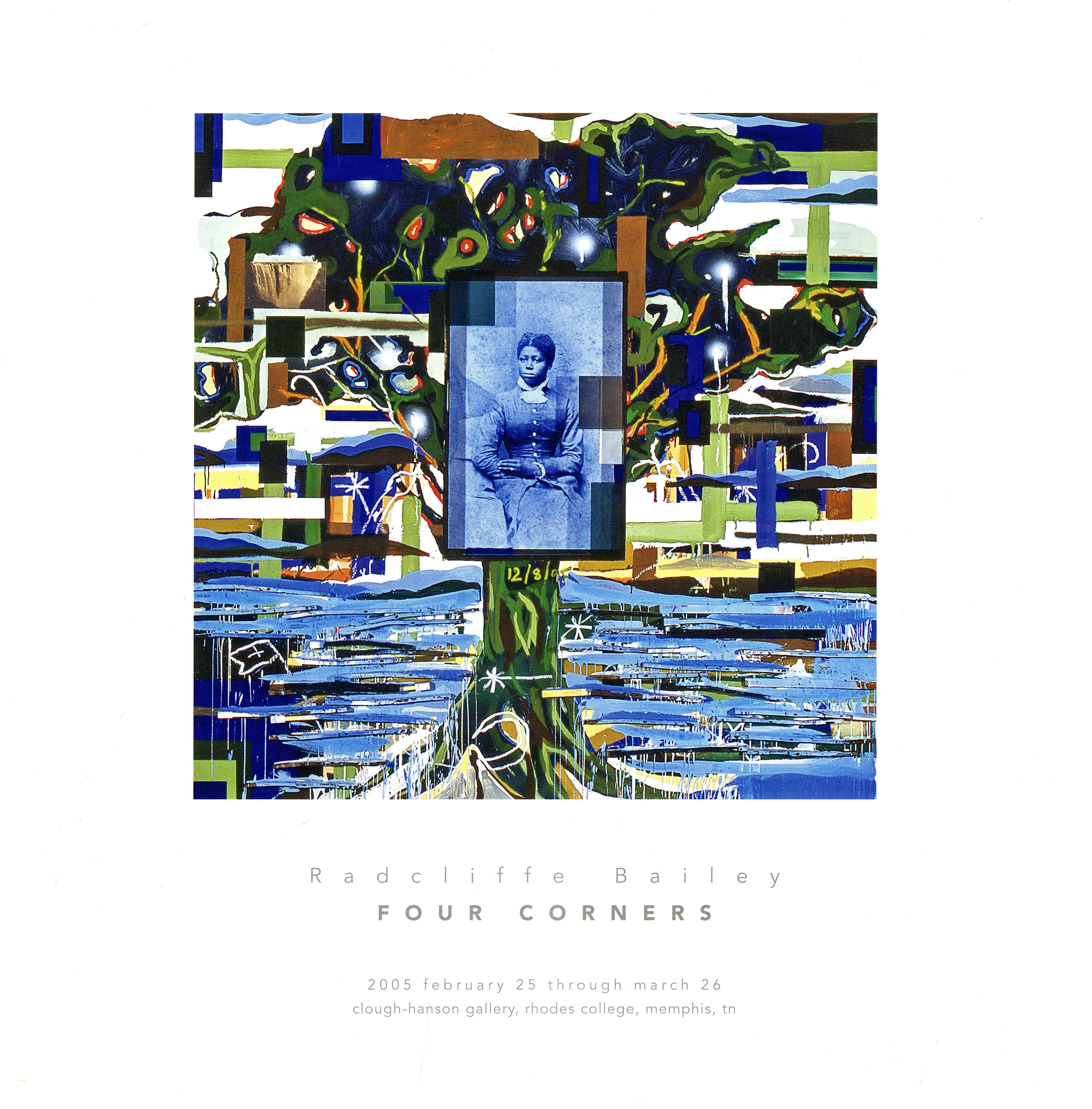 Clough-Hanson Gallery at Rhodes College is very excited to announce its second show of the spring season: "Radcliffe Bailey: Four Corners"
The show will run from February 25 through March 26th, 2005. The artist will present a free lecture on his work in Blount Auditorium in Buckman Hall at 7:00 p.m. on Thursday, February 24th. The reception for the show will be held in the gallery from 6 - 8 p.m., Friday February 25th.
Atlanta artist Radcliffe Bailey works by patterning together vintage photographs, objects he collects, painted words, and maps in a multi-layered narrative which explores the both history of African Americans, as well as Bailey's own personal history and influences. One of Bailey's greatest influences has been jazz music. The show at Clough-Hanson will feature the artist's newest work: four large format mixed media pieces and a floor installation. Bailey describes the pieces for the Clough-Hanson show as an homage to the legendary jazz pianist Thelonious Monk.
Bailey received his BFA from the Atlanta College of Art and has had one person shows at Solomon Projects in Atlanta, Arthur Rogers Gallery in New Orleans, as well as Temporary Contemporary at the Cheekwood Museum in Nashville. In 2001 Birmingham Museum of Art curator David Moos worked with Bailey to organize "The Magic City," a one person show that traveled from the Birmingham Museum of Art to the Forum for Contemporary Art in St. Louis and to the Blaffer Gallery at the University of Houston. His work has appeared widely across the country in group shows. His selected bibliography features articles in the Village Voice, The New York Times, St. Louis Post-Dispatch, Flash Art, and Art in America.