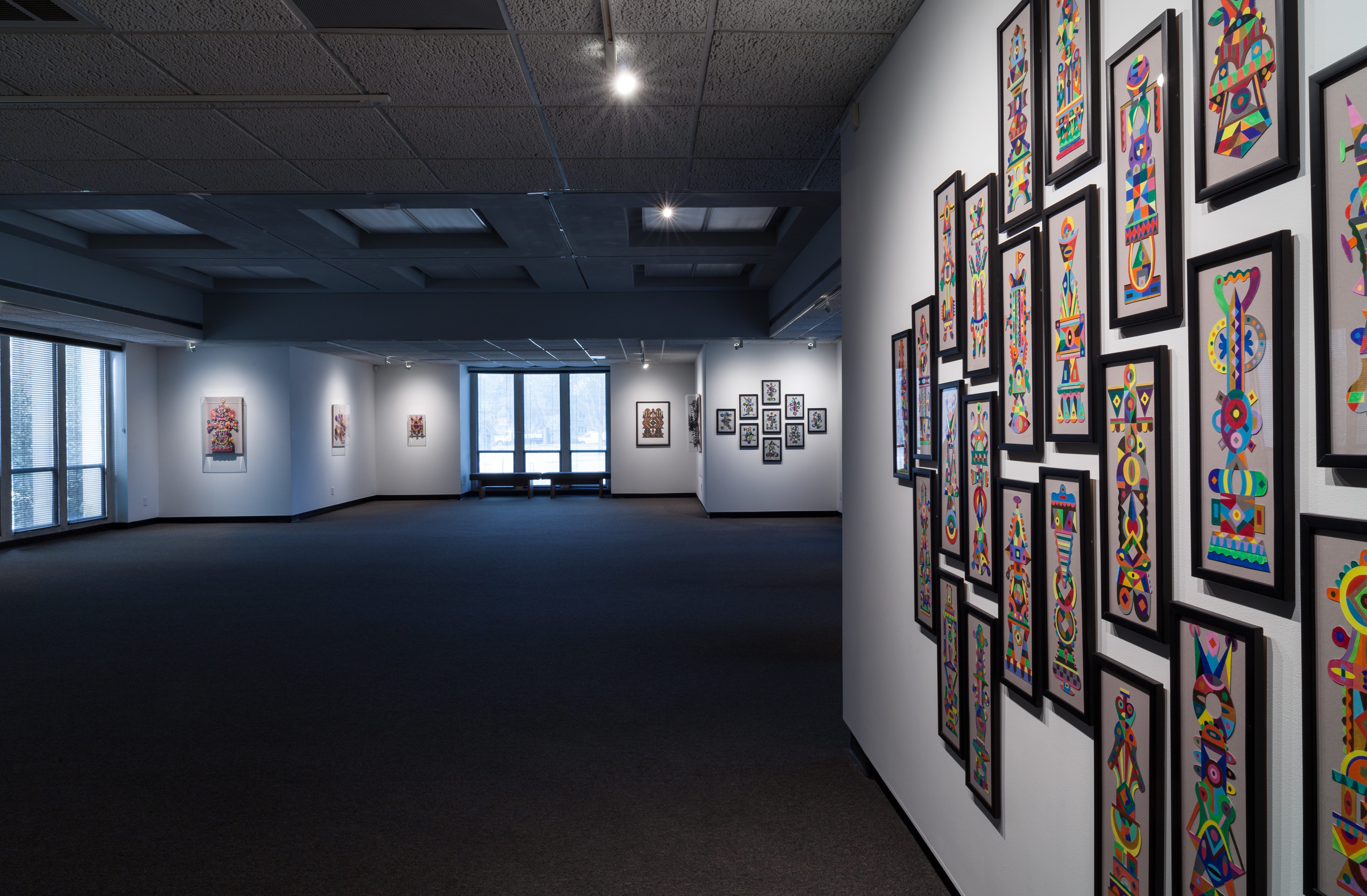 Michael Velliquette's museum exhibitions include Slash: Paper Under the Knife at the Museum of Art and Design New York; Art on Paper at the Weatherspoon Art Museum; and Psychedelic at the San Antonio Museum of Art. His work is in the collections of Racine Art Museum; The Progressive Corporation; Western Bridge, Seattle; The John Michael Kohler Art Center; The State of Wisconsin; Boston Children's Hospital and the San Antonio Museum of Art. A catalog chronicling his work from the past 10 years titled Michael Velliquette: Lairs of the Unconscious was released in the summer of 2011 through Devibooks Publishers. Velliquette's work is represented by DCKT Contemporary, New York and the David Shelton Gallery, Houston. He lives and works in Madison, Wisconsin.
Cosmic Bodies will present a survey of work by Michael Velliquette. Through his drawings, paintings, and paper sculptures Velliquette engages a process of ornamental abstraction as a framework to explore themes of transformation, ritual and order. Many of the works in the exhibition are influenced by the practice of sigilization—an occult-based method for developing personal symbols by which the words of a statement of intent are reduced to a formal design. As these works explore an aesthetic concerned with visual opulence and ceremony, they also gesture towards devotional ornamentation and spiritually driven object making.
More information about the artist is available via his website.