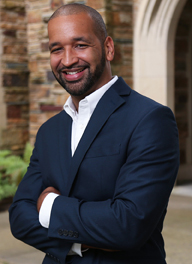 Dean for Faculty Recruitment, Development, and Diversity
Dr. Justin Rose joined Rhodes College in July 2020, and also serves as chair of the Department of Politics and Law and associate professor of Political Science. Prior to joining Rhodes, Rose served as an associate professor of Political Science and Co-Director of the Africana Studies program at Hobart and William Smith Colleges. Most recently, he was a fellow in the Office of Diversity, Inclusion, and Belonging at the Harvard Kennedy School. 
Director for Teaching Mentoring
Gordon Bigelow, professor of English, has taught at Rhodes since 1998 when he finished a Ph.D. in the Literature Program at UC Santa Cruz. A scholar of nineteenth-century Britain and Ireland, Bigelow publishes on subjects ranging from the history of economic thought to the Irish Famine and the history of the novel. Current research projects are focused on the Irish novels of Anthony Trollope and on the treatment of Atlantic slavery in Victorian political economy. At Rhodes, he teaches courses in modern literature and literary theory, with emphasis on race, colonialism, and economic thought. A former chair of the English Department, he has served on the Faculty Governance Committee and was elected Presiding Officer of the Faculty 2015-2018. He is the 2010 winner of the Clarence Day Award for Outstanding Teaching.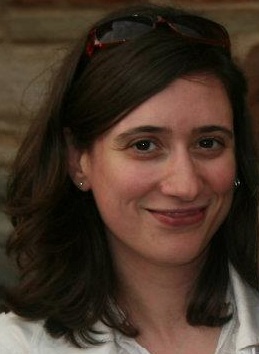 Director for Scholarly and Creative Activity Mentoring
Dr. Clara Pascual-Argente joined Rhodes College in 2011. She is Associate Professor of Spanish and holds the L. Palmer Brown Chair in Interdisciplinary Humanities. Her research focuses on medieval Iberian literatures in a comparative context, paying special attention to the dialogue between works produced in the kingdom of Castile (part of present-day Spain) and their Iberian, Northern European, and Mediterranean counterparts. Her main area of interest is the reception, transformation, and political significance of classical culture and narratives during the Iberian Middle Ages. Dr. Pascual-Argente was the Andrew W. Mellon Fellow in Medieval Studies at the University of Notre Dame in 2013-2014, and the Lindsay Young Visiting Fellow at the University of Tennessee-Knoxville's Marco Institute of Medieval and Renaissance Studies in 2019. In 2020, she received an NEH Editions and Translation grant for an edition and translation of two Iberian versions of the story of Apollonius of Tyre, in collaboration with Dr. Emily Francomano. At Rhodes, she teaches courses on medieval Iberian literatures and cultures, contemporary Spanish film, and Spanish language.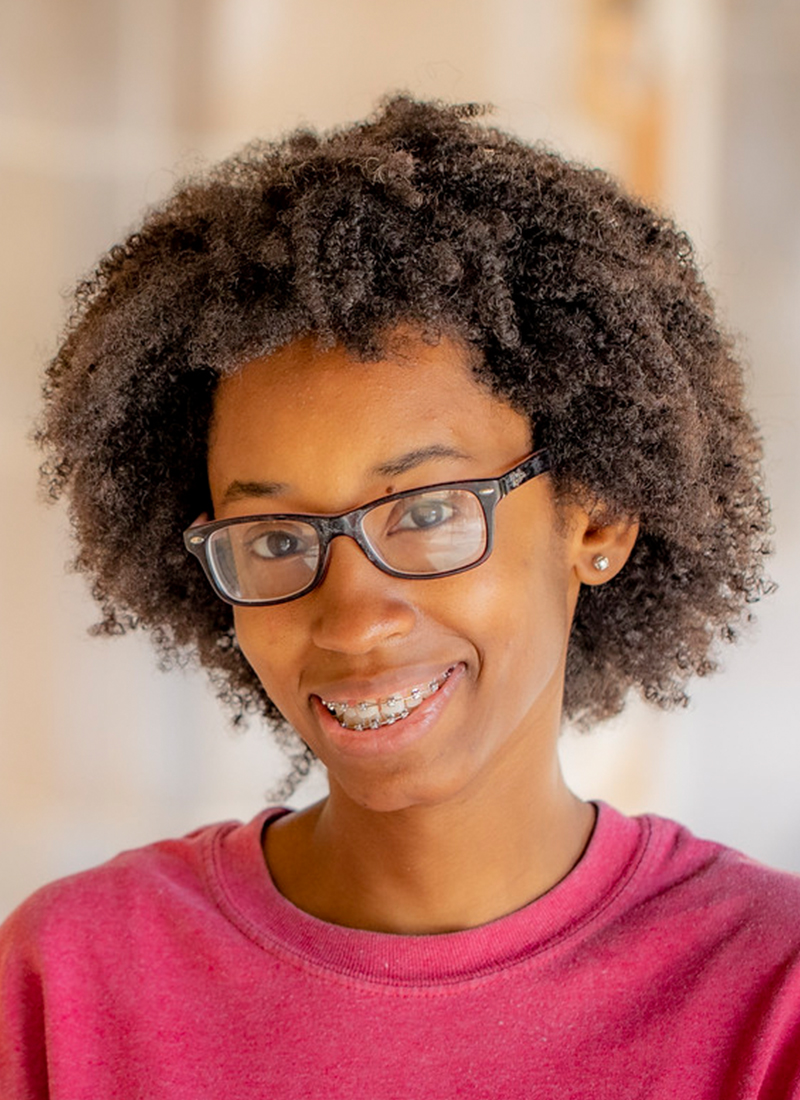 Director for Student Mentoring
Dr. Stoddard is a 2021 recipient of the Mentor Award presented by the Council on Undergraduate Research's (CUR) Health Sciences Division. Her mentorship and advising efforts of students in research, integration of undergraduate research into the academic curriculum and coursework, and utilization of diversity and inclusion best practices in health science education and research has been recognized as transformative by both CUR and her students. Dr. Stoddard also serves as the founding director of the STEM Cohort Mentoring program, which is an affinity-based mentoring program developed primarily for Black/African American students pursuing majors or careers in STEM and had 82 members by the end of the Spring 2021 semester. The first cohort, which had 20 students called the "Inaugural Edition," graduated in Spring 2021. Dr. Stoddard has published six peer-reviewed publications while at Rhodes and has a seventh publication recently accepted. Her publications include a total of 50 undergraduate co-authors and two high school student co-authors. Stoddard's paper published in the journal Viruses last year was completed by students in her Foundations of Chemistry Lab course, Spring 2021. Stoddard's seventh manuscript, which was just accepted to the journal Biophysica, was completed during the Fall 2020 Biochemistry course, where all students contributed to the design of novel peptide-based antivirals for therapeutic intervention of COVID-19.
Administrative Assistant
Stevie Drieberg
driebergs@rhodes.edu
(901) 843-3606
Instructional Technology Team
The Instructional Technology Team (ITT), part of Information Services at Barrett Library, is dedicated to supporting excellent teacher-scholars at Rhodes:
Richie Trenthem
Director of Academic Technologies
Lance Kimbrell
Manager of Instructional Technology
Wendy Trenthem
Instructional Technologist
Corey Phillips
Instructional Technologist
Michael Akin
Desktop Support Specialist