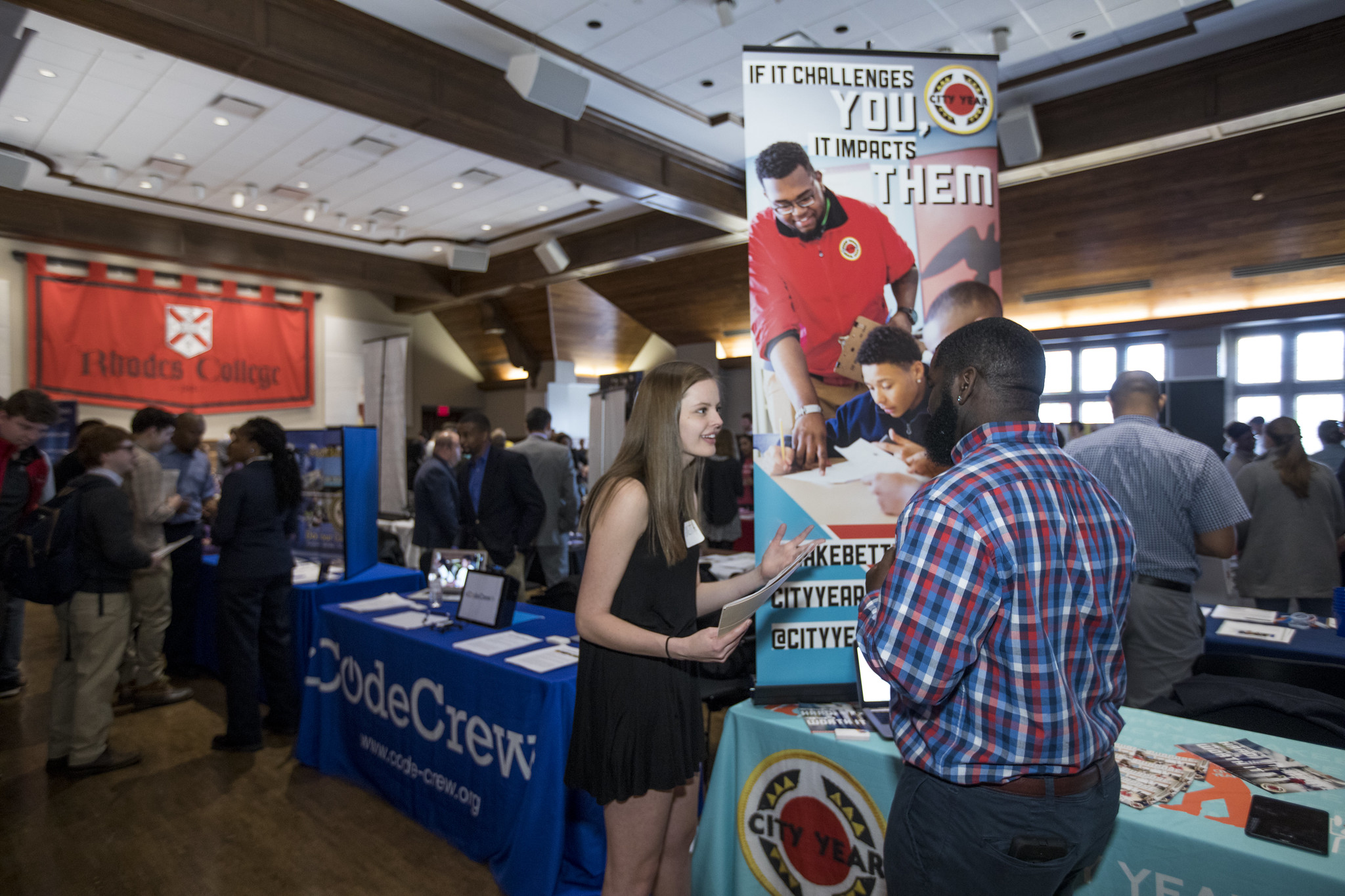 Welcome to Rhodes College Career Services: Your Journey Begins Here
Mission: To assist and guide students through the career development process and empower them to achieve meaningful careers throughout their lives.

Vision: All students will graduate from Rhodes College prepared, engaged, self-aware, and confident in their abilities to fulfill professional, academic, and personal goals.
Our goal is not just for students to find jobs; it's much broader than that! Our office exists as a starting point for students to build successful and meaningful careers. Many of our students realize what their goals and aspirations will be during college, as they meet new people and undergo unique and transformative experiences. We intend to help students navigate those experiences and craft them into a plan for their future career success!
90% of 2021 graduates are employed and/or attending graduate school a year after earning their Rhodes degree. See our full post-graduate report. 
Students: Career Services offers a variety of services to help you develop your career plan. Review the Student Resources tab for a list of resources and instructions on how to schedule an appointment through Handshake. First and Second Year students should contact Rachelle Brown at brownr2@rhodes.edu and Third and Fourth Year students should contact Amy Moen at moena@rhodes.edu.
Employers: Thank you for continuing to recruit Rhodes students! Please access Handshake any time to post and share jobs and internships. If you have questions regarding internships please contact internships@rhodes.edu. If you have questions about student engagements and other recruitment options, contact recruitment@rhodes.edu.
Open Monday-Friday, 8:30am-5pm
Burrow 105 (Lower level, Burrow Hall)
Careers@Rhodes.edu | 901.843.3800