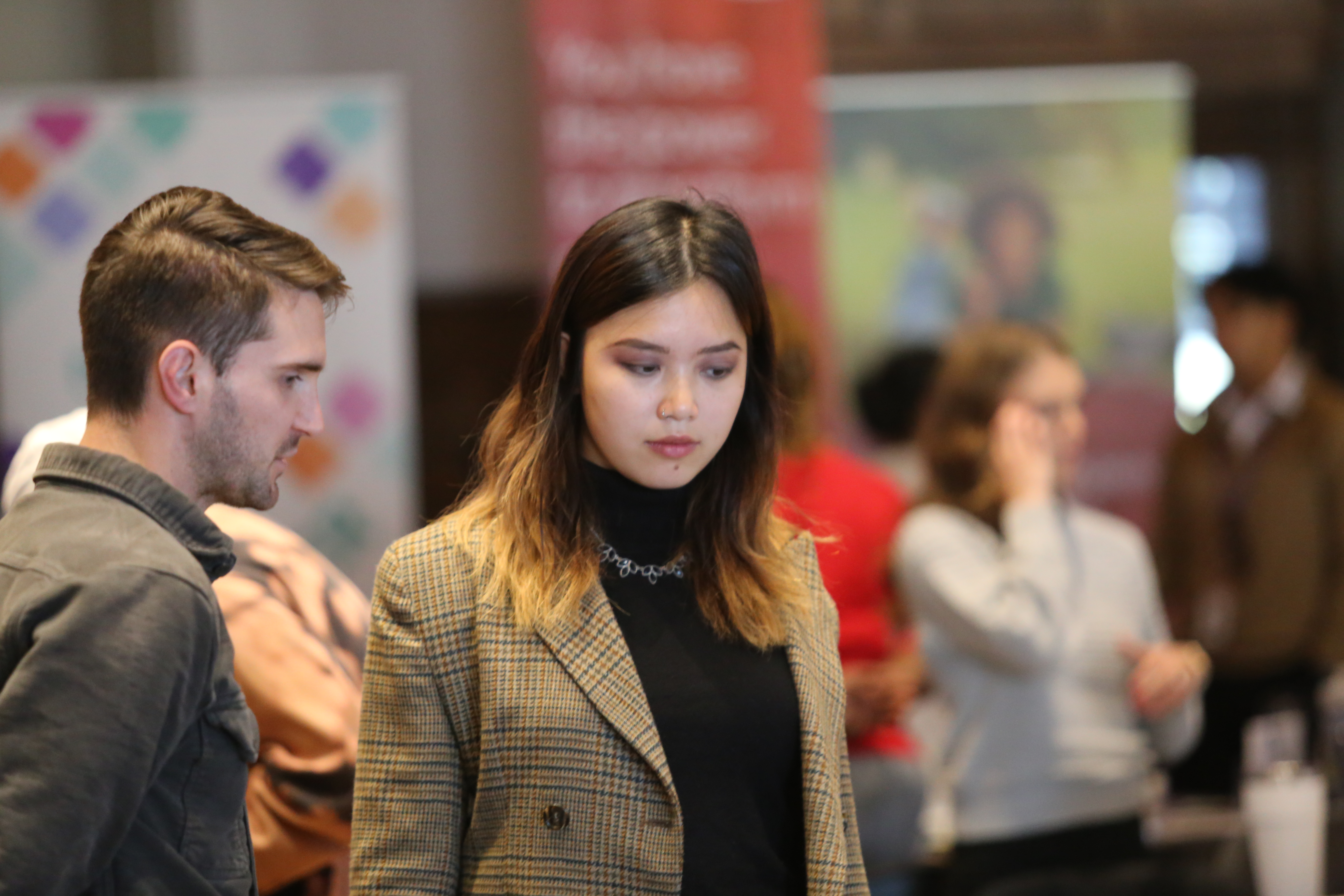 Our office offers a variety of resources for students to take advantage of during their time at Rhodes. Alongside our Four Year Plan, students should be sure to utilize these opportunities to improve upon their professional outlook and enhance their resume!
Professional Advising Check In
The best way to get your career started is by seeking out guidance. Students should intend to meet with their respective advisors several times a year. Students can expect to review their Four Year Plan and become aware of Career Services resources. Schedule a meeting by logging into Handshake and going to the Career Center tab.
Handshake Job Board
Internship and job opportunities are posted daily on our online job board. Log into the site using your Rhodes username and password and start looking for jobs.
QuadJobs
Career Services now offers QuadJobs as a service to students and employers. QuadJobs is an online marketplace that connects college students with local jobs that fit into their schedules, such as babysitting, party help, tutoring, office work, furniture moving, errands, dog walking, and more. Students simply complete a brief profile to find jobs that match their interests and availability based on employers' needs – it's a great way to gain real-world experience and make a little money.
Major Exploration and Professional Development
Explore and discuss your major options and career pathways with an advisor. During the appointment Career Services will utilize tools like Pathway U to help students explore various fields and concentrations.
Networking Opportunities
Throughout the year, Career Services offers opportunities for students to network with career officials, executives, and alumni. These smaller engagement opportunities allow students to have more personal conversations with employers and alumni to build better connections. Following the Career Services Instagram page and reading the Career Services Newsletter will keep students up to date on upcoming networking events.
Graduate School Exposition and Career Fairs
Career Services hosts several fairs during the year to assist students in finding opportunities for the academic semester and for post graduation. In the Fall, Career Services hosts the Graduate School Exposition where over 100 different graduate programs come to Rhodes to meet prospective applicants on campus. Past attendees of this event have included national and regional law schools, divinity schools, medical school programs, and graduate level programs.
Career Services also hosts a Career Fair where both regional and national employers come to Rhodes to speak to prospective applicants and those looking for work after college. Employers who attend this program have opportunities for a wide variety of students and majors. This is a great chance for students to both network and research interesting post-graduate opportunities.
Mock Interviews
Students who want to review and practice sample interview questions can schedule an appointment with their advisor through Handshake.
Career Services Library
The Career Services Library is located within the office space and has a wide variety of books related to finding a career as well as getting into graduate school. There are books to help you align your values and personality with your career while others provide concrete examples to assist you in interviewing and submitting strong applications. Students can schedule an appointment to read the materials in office.