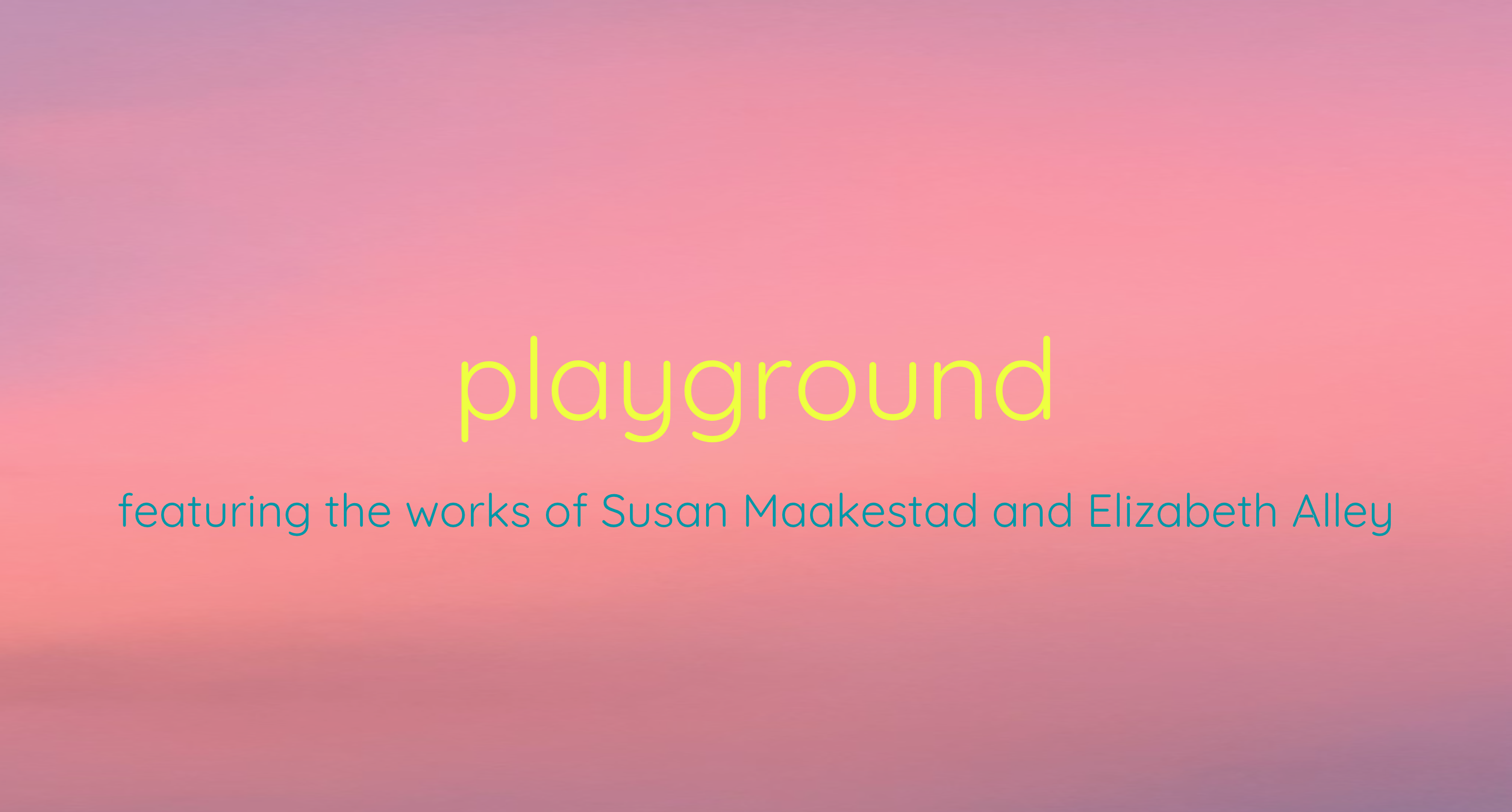 Artists: Susan Maakestad and Elizabeth Alley
Curated by Dresden Timco
With the world all stuck inside one of the few escapes we can find from domestic life is a trip outside. The warm sun hits our skin making us feel a little more energized and the smell of the leaves and grass is just a little more pungent as spring is the only thing not on pause. Nature right now holds an extra power that it hadn't before, something that can be transcendental and send us spiraling into another universe. We create our own world outside now and tailor how we view it to our needs and wants. The works of both Susan Maakestad and Elizabeth Alley help us understand how nature can be viewed as a personal transcendental experience through color and memory. When going through the images, rather than trying to figure out where in nature these were inspired by, think about the feeling they give off. Is this feeling something new to you? Is it something you felt before being confined to your house? Focusing on the ideas of how memory and feeling used through the vehicles of color and shape can influence how an artist depicts nature. This exhibition pays homage to those staying home and using nature as their playground.
Susan Maakestad is a Professor at Memphis College of Art. She graduated from the University of Iowa with a M.F.A in painting and with a BA and MA from Central Washington University. She is currently represented by the Rymer Gallery in Nashville, TN. Her works have previously been shown locally in Memphis at the Brooks Museum of Art as well as the City of Memphis. Maakestad has been awarded the National Endowment for the Art fellowship from Arts Midwest in 1988 as well as the 2013 ArtsAccelerator Grant from ArtsMemphis, purchase awards from the UrbanArts Commission in Memphis and three individual artist grants from the Peoria Area Arts and Sciences Council. She has also been a fellow at the MacDowell Colony and the Virginia Center for the Creative Arts.
Elizabeth Alley is a painter, sketcher, teacher, and technical writer based in Memphis, TN. She has a B.F.A from the University of Memphis in Painting. For 10 years she has served as a technical communicator, 11 years as a public arts administrator, and had previously served as the president of the Memphis Urban Sketchers. She teaches at Flicker Street Studios as well as organizes the Memphis Urban Sketchers. Alley has participated in over 30 group and solo shows since 1999.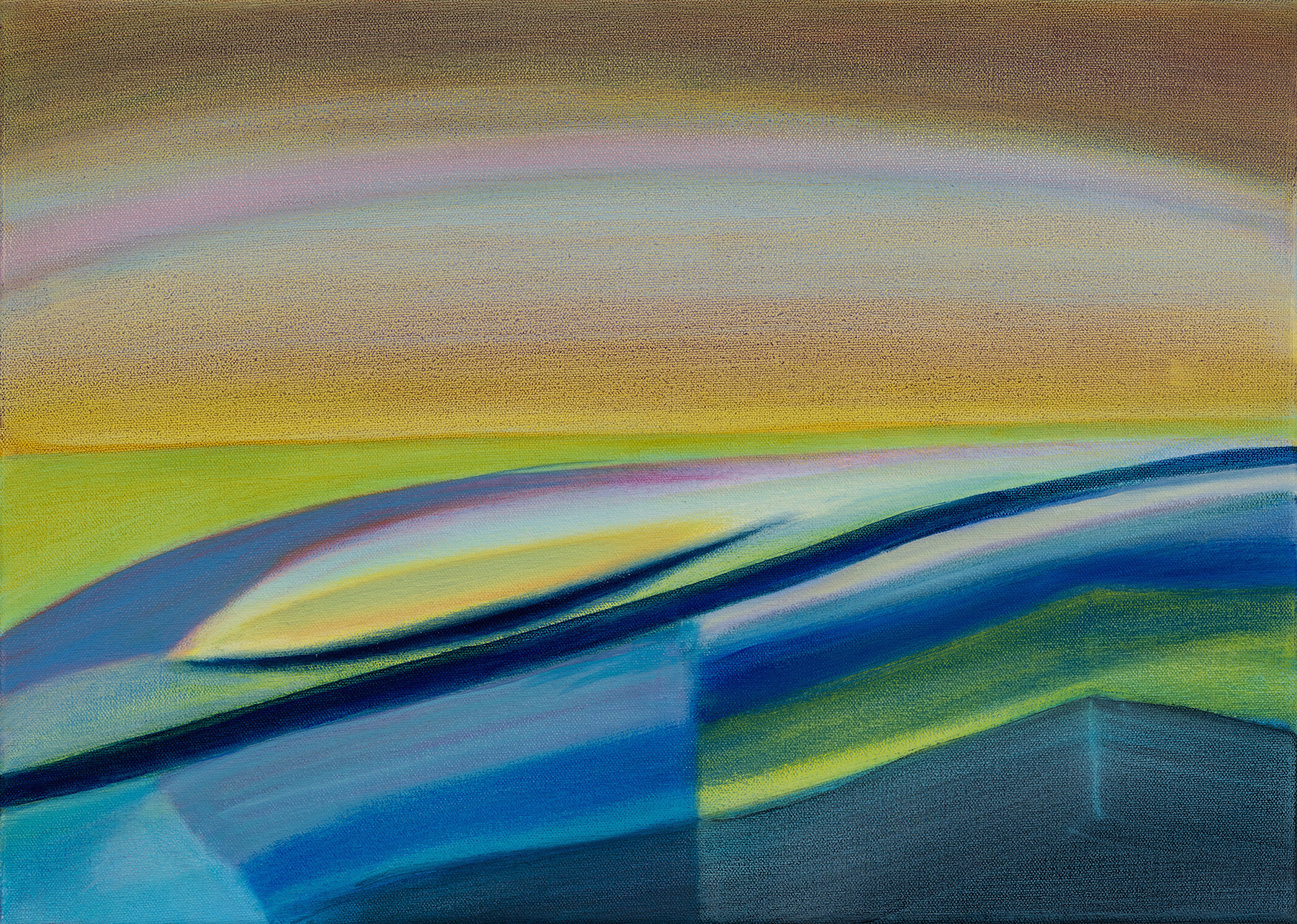 Spring
Maakestad's work features colors that remind us of our natural surroundings, but have been turned up in intensity and saturation. Her work is inspired by nature and shows how it makes her feel in "awe". This piece is a perfect example of how nature can hold a special magic felt and then depicted by the artist.
Iceland Mountain
This piece by Elizabeth Alley demonstrates how the memory of a place can influence color, rather than reality. Using shapes and soft colors Alley recreates her memory of a landscape, making it a place uniquely her own. This piece transports the viewer to an alternate pastel reality, that was inspired by Iceland.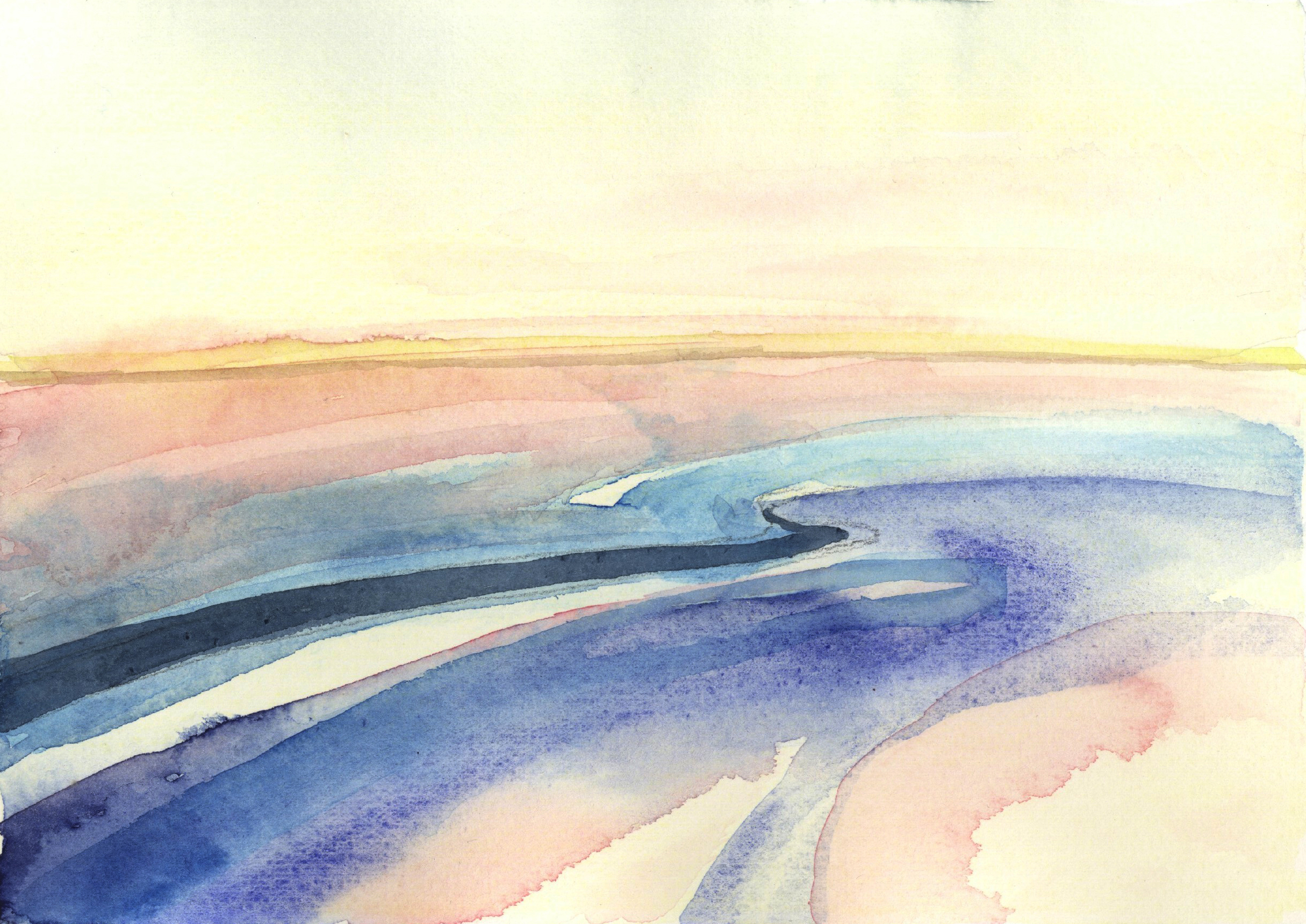 Trafficland #40
The muted tones in this piece feel like a reminiscence of a place. The memory and inspiration of this place is felt through the use of colors and loose gestures.  This piece mimics the organic shapes seen in nature, but organizes them into clear color fields.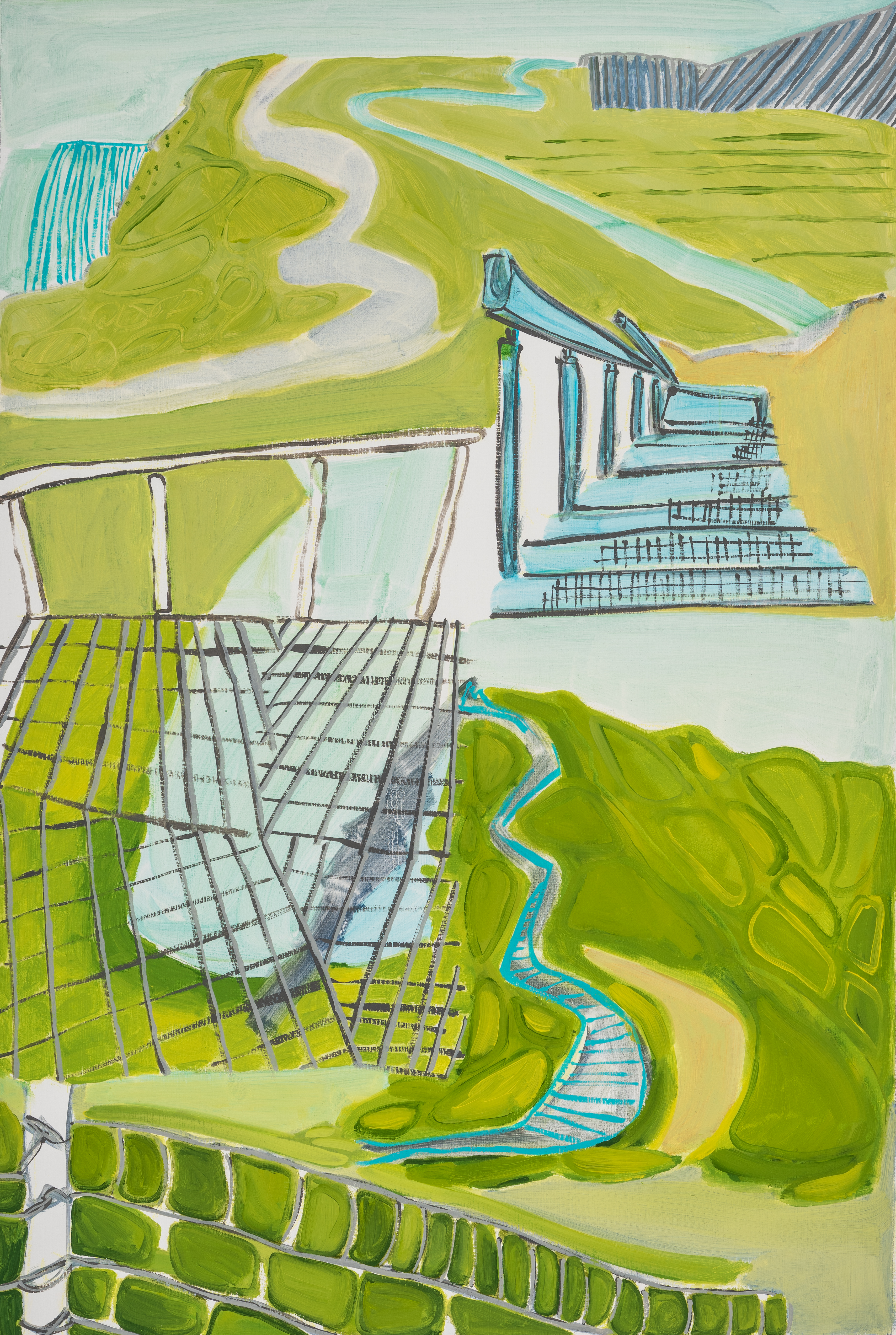 Waterfall Tour
This piece uses simplified shapes to map out a landscape. This piece was constructed from memory and shows large landmarks that together create a magnificent landscape. This place is distinctly Alley's as she re-paints it from her memory of the place.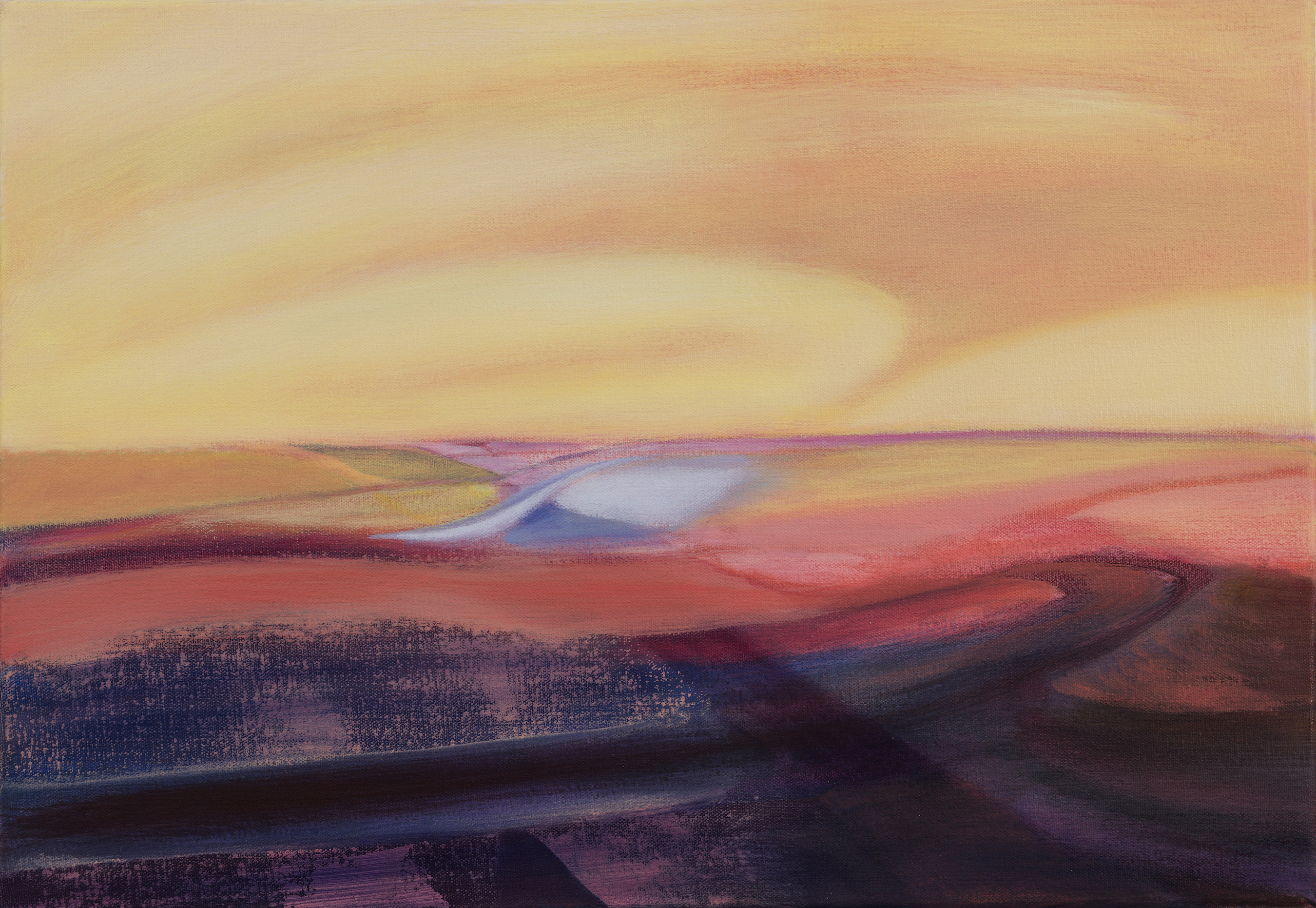 Evening
The warm colors of this piece in combination with the title Evening give way to the feeling of a sunset. The warm glow alludes to the "celebration" of nature Maakestad likes to convey in her pieces. This work is special because it so easily reminds the viewer of a warm sunset but still feels like something that is transcendental by the smooth curves of the paint.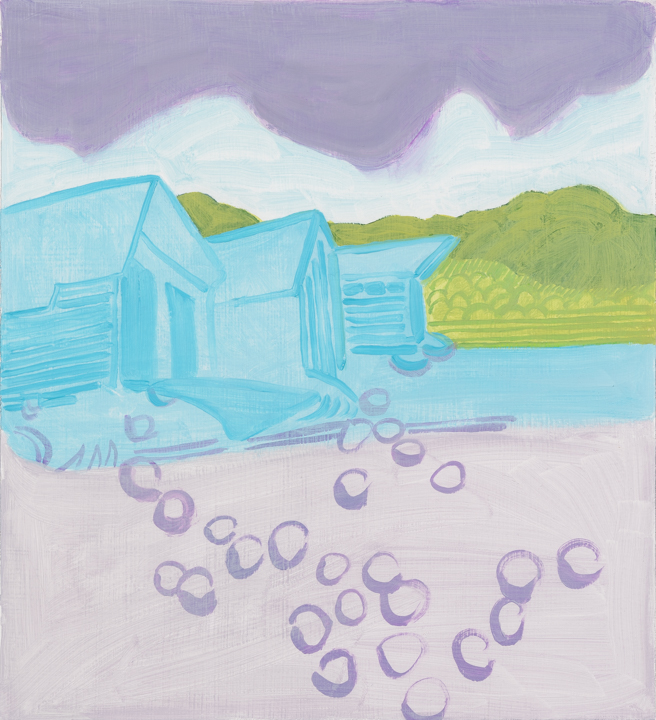 Iceland Rest Stop
The monochromatic blue of the buildings in this piece make them feel like they are from a memory. The muted and limited color palette also lend to this feeling, and make the color choices significant. This piece feels as if it belongs in a different universe, but still somehow feels like a familiar landscape.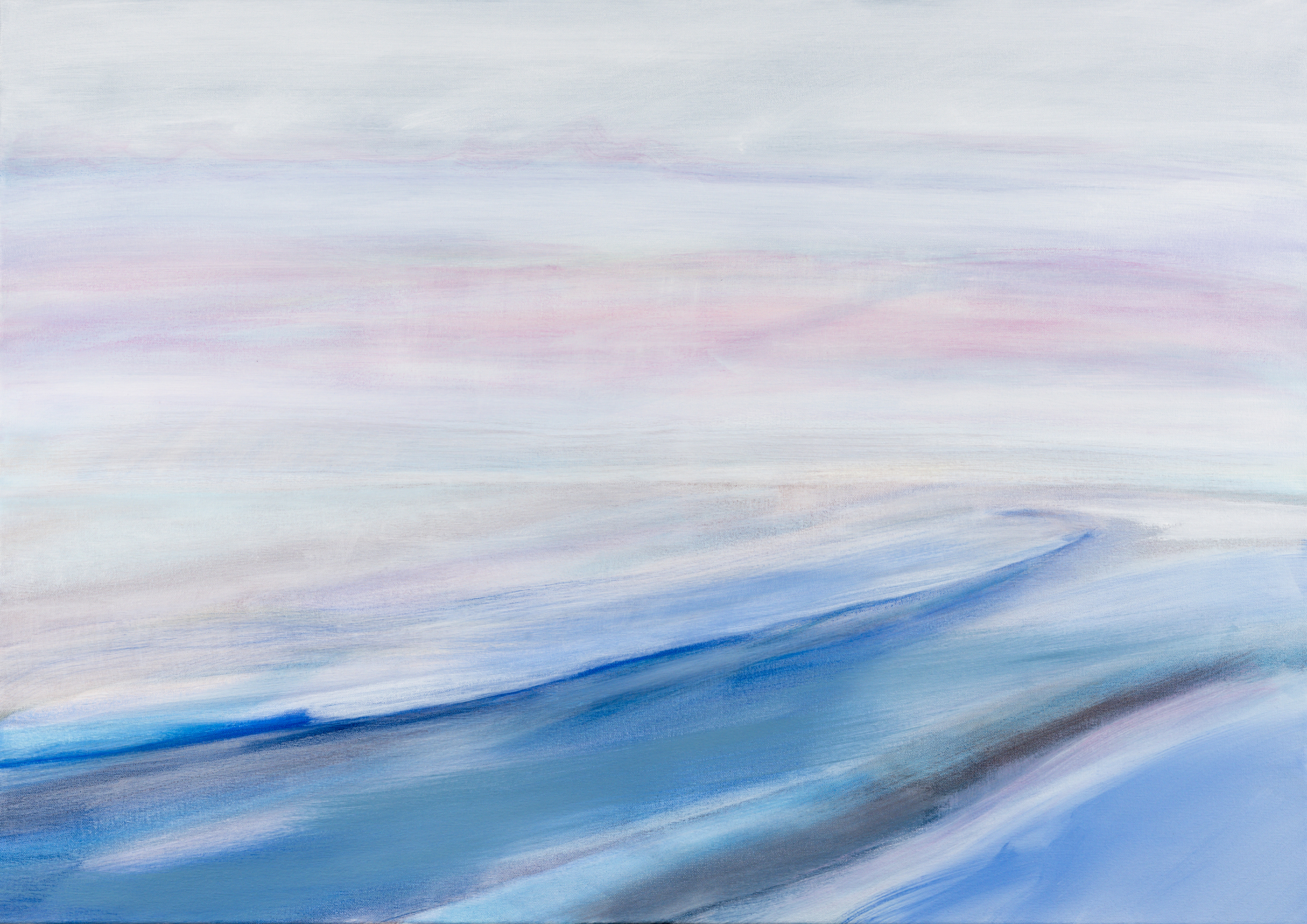 Wind Chill
This piece exudes calmness with the cool color palette. The oil paint in this piece is highly blended to give it a hazy feel. This piece transports the viewer to a memory of calmness and coolness felt through the colors and marks used in this painting.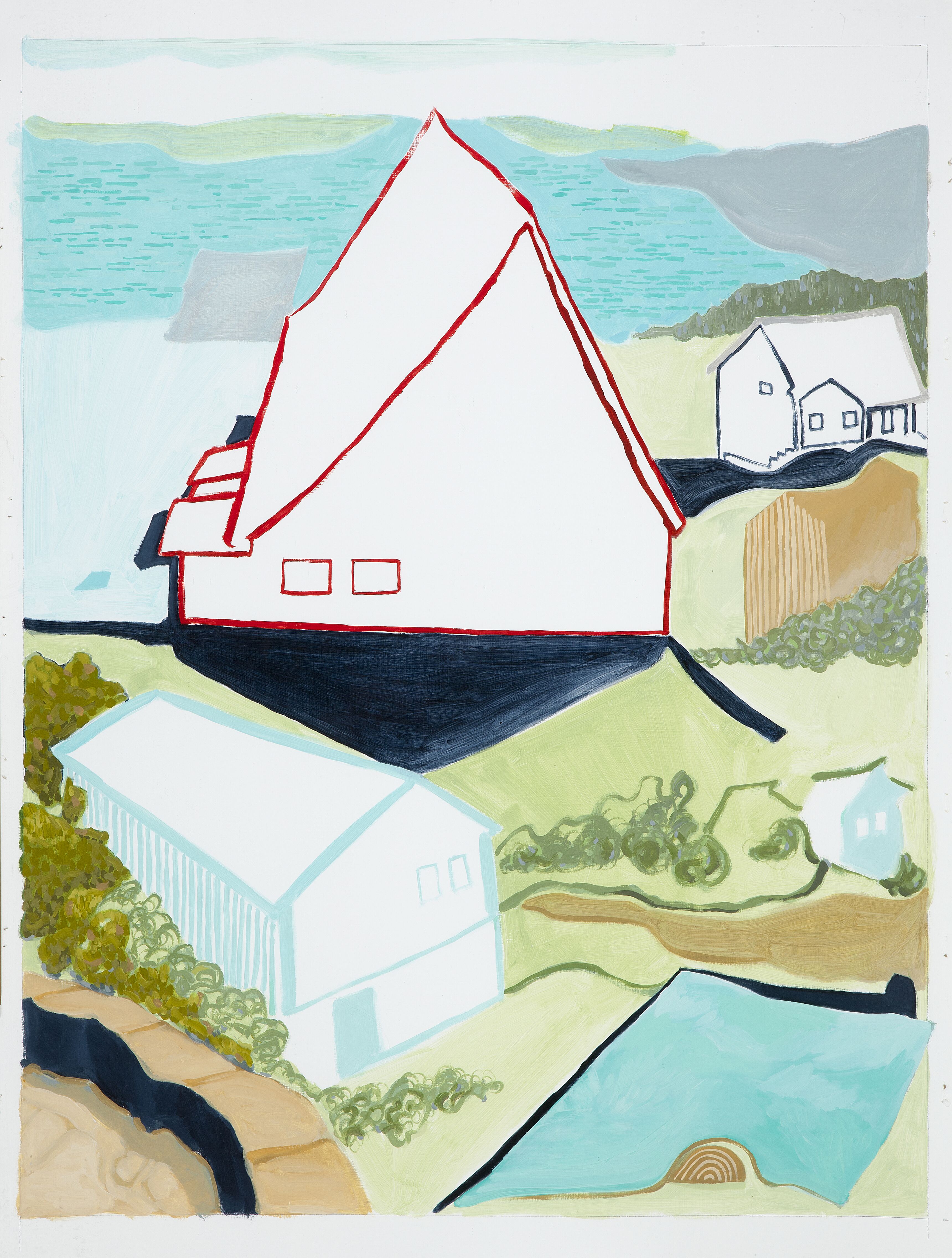 View from the Grotto
The buildings in this piece are made up of white blocks of color with strong lines to make out the overall shape of the building. The lack of detail in the building allows the viewer to be hyper-aware of the natural landscape depicted. The muted tones and large fields of color lend to this piece feeling like something from the past.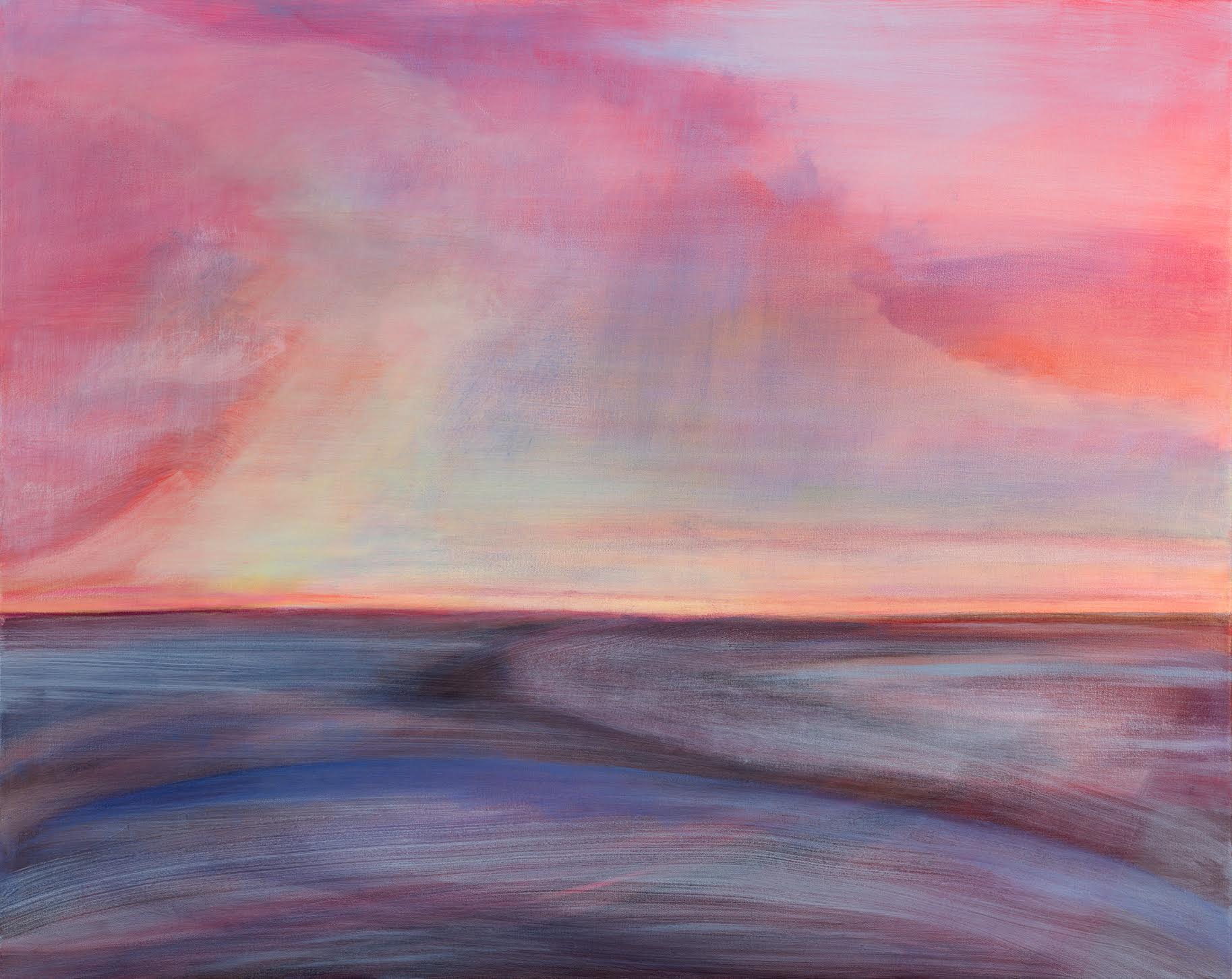 White Out
While this piece is a haze of colors it is easy to make out where a horizon seemingly begins against the dark landscape. The hazy colors look like a sunset or the light breaking through clouds after a storm. The loose strokes lend themselves to a multitude of different interpretations by the viewer, while still clearly being inspired by nature.