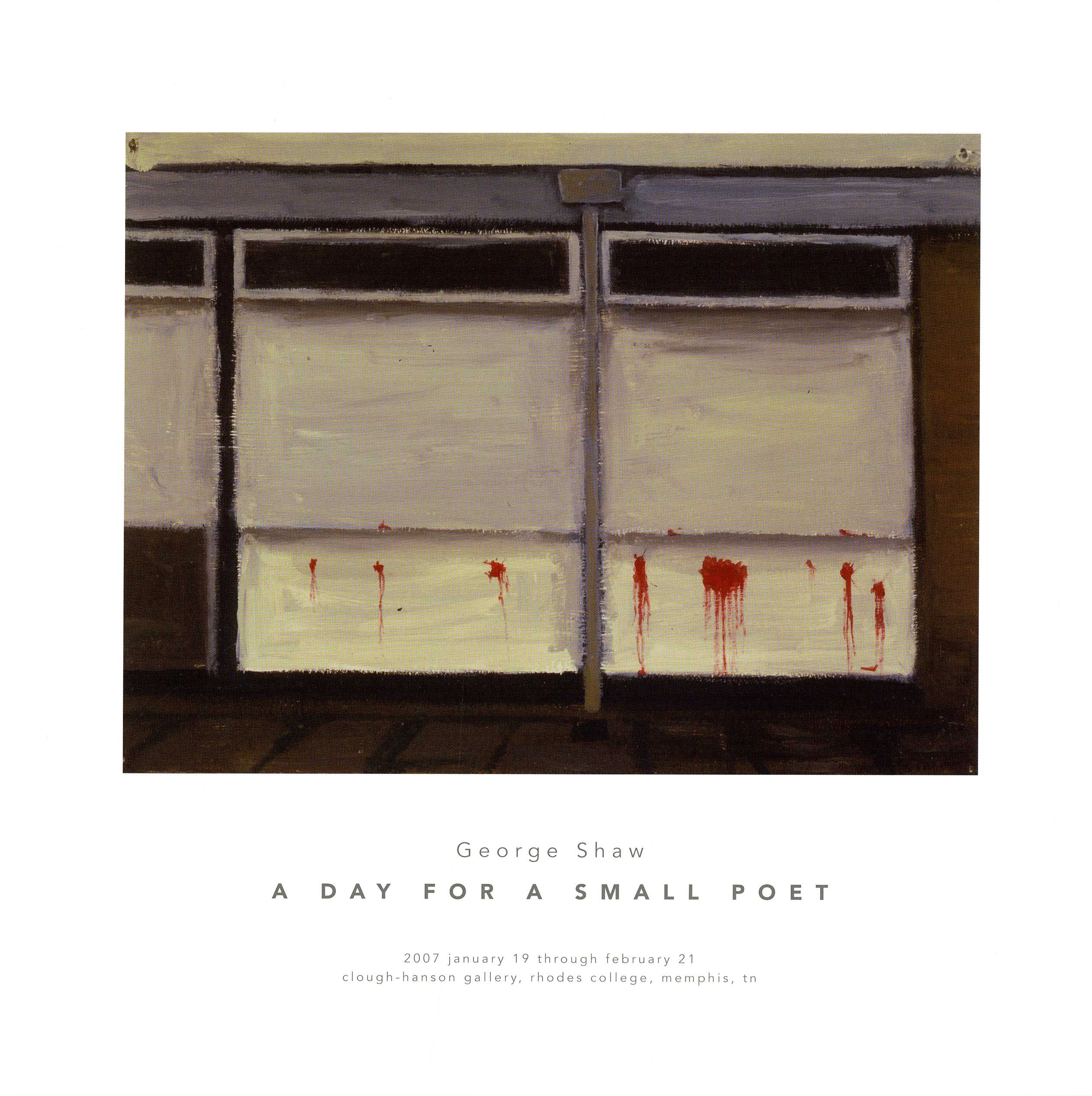 Clough-Hanson Gallery and the Center for Outreach in the Development of the Arts at Rhodes College are very excited to announce an exhibition by British artist George Shaw.
George Shaw: A Day for a Small Poet will run from January 19 through February 21, 2007.
The reception for the show will be held in the gallery from 6 - 8 p.m., Friday January 19, 2007.
George Shaw′s paintings are rich evocations of place and memory. Inspired by the council housing estate in Tile Hill, Coventry where he grew up, the paintings, both romantic and oppressive, depict empty playing fields, pubs, bus stops, lock-up garages, run-down housing estates and for the first time, war memorials and graveyards. A Day for a Small Poet will present a series of small scale enamel on cardboard paintings. 
George Shaw was born in 1966 in Coventry, England and received his MA in painting from the Royal College of Art in London. He has had one person exhibitions at the Centre d′Art Contemporain in Geneve, Wilkinson Gallery in London, Dundee Contemporary Arts in Dundee, Scotland, the Ikon Gallery, Birmingham, England, and the Hockney Gallery at the Royal College of Art in London.
The exhibition is accompanied by a brochure with an essay written by the Assistant Director of Rhodes College's CODA Scholars Program, John Weeden, who worked closely with the artist on an exhibition at Dundee Contemporary Arts in Scotland in 2004.
If you should have any questions please don't hesitate to contact Gallery Director Hamlett Dobbins at Clough-Hanson Gallery (901) 843-3442, via email at dobbinsh@rhodes.edu or CODA Assistant Director John Weeden at (901) 843-3448 or via email at weedenj@rhodes.edu.