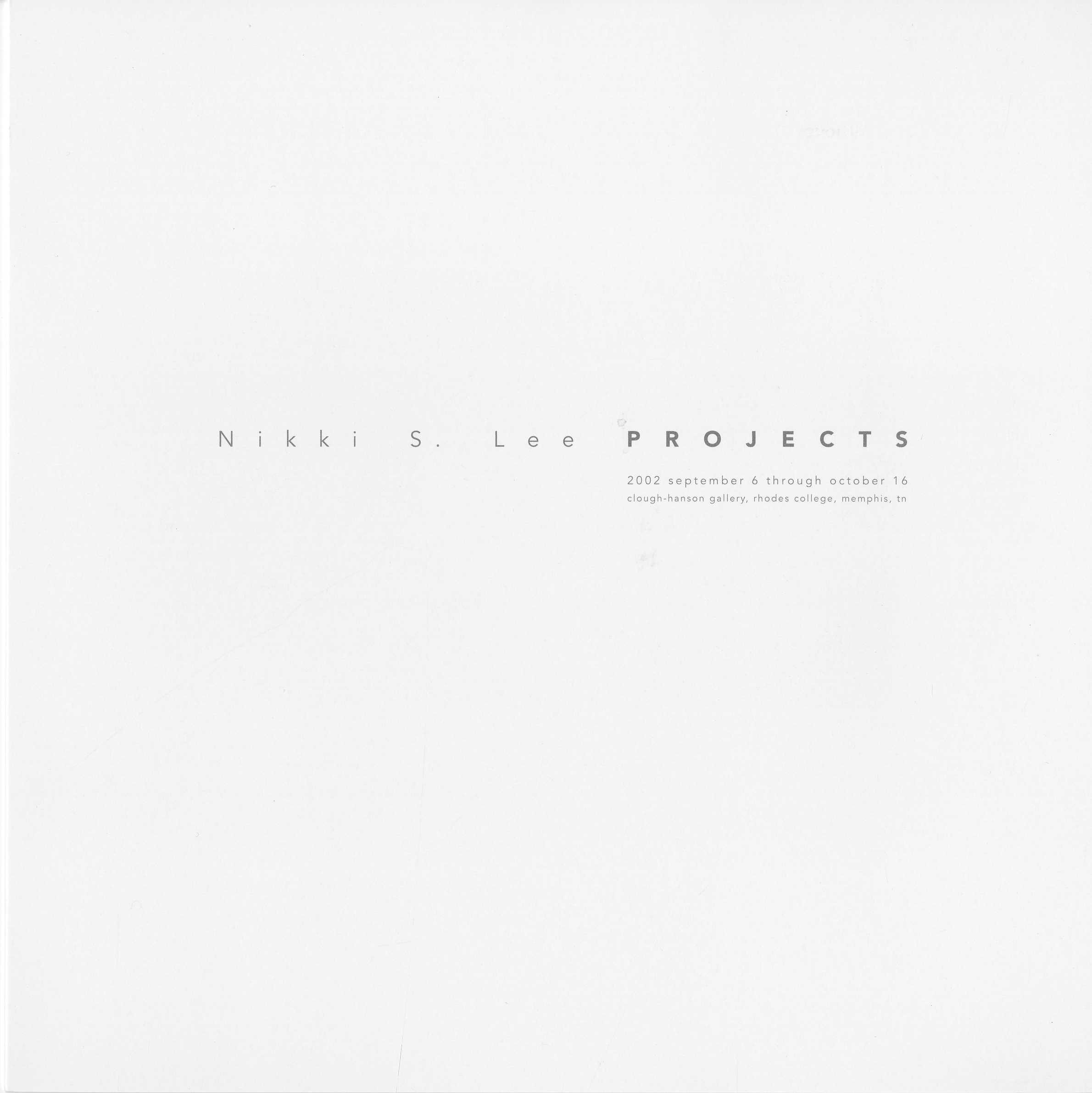 Clough-Hanson Gallery at Rhodes College announces its first show of the fall season: Nikki S. Lee: "Projects"
The show will run from September 6th through October 16th, 2002. Due to the artist's very crowded exhibition schedule, the mid-show reception for the artist is scheduled for Friday, October 4th from 5-7 p.m. The artist will also present a lecture on her work on Thursday, October 3rd at 7 p.m. in Hardie Auditorium on the Rhodes College campus.
In her projects, Lee immerses herself into a select sub-culture: skateboarders, yuppies, punks, lesbians, swing dancers, strippers, etc. In the early stages of the project Lee identifies herself as an artist and explains the nature of her project. Despite her work's potential anthropological trappings, the photographs hold an air of familiarity and comfort only possible through complete assimilation. Her projects last a period of weeks or months. During that time the artist lives among her subjects. She moves beyond imitation, becoming one of her subject group. She blends in like Woody Allen's human chameleon, Leonard Zelig, in his 1983 faux documentary "Zelig." She gains weight, changes her hair color, and the darkness of her skin. All this is done in an effort to "pass." The photographs are usually taken by members of the group or by strangers. The earmarks of amateur photography, red-eye and the date in the lower right-hand corner, do little to diminish the power of the images. Rather, they augment and validate the imposter's authenticity.
While completely transformed by clothes, make-up, and posture, Lee's identity as a Korean-born woman artist is the reoccurring, grounding presence. Her projects are multi-layered, begging a conversation on what it means to "pass" as a member of a sub-culture. The "Young Japanese Project," "Yuppie Project," "Hispanic Project," "Ohio Project" and "Hip Hop Project" bring into question socioeconomic as well as racial identifiers. She destabilizes established barriers between subject and observer. The projects shed new light on issues of personal identity and how identity is created and reinforced. Lee's projects further twist role-playing ideas raised by photographers Cindy Sherman, Tseng Kwong Chi, and Moriko Mori.
Nikki S. Lee was born in 1970 in Korea. After immigrating to the United States in 1994 the artist chose her new American moniker (inspired in part by supermodel Niki Taylor). Her work has been shown all over the world including the Museo de Bellas Artes de Bilbao in Spain, the Hirshhorn in Washington D.C., the Des Moines Art Center, the Institute for Contemporary Art in Boston, as well as the Museum of Contemporary Photography in Chicago. Her work has been featured in Artforum, Aperture, Art in America, Flash Art, Art Journal, and the New York Times.
A multi-fold brochure will be produced for the show. It will feature an essay by the University of Memphis contemporary art historian Bill Anthes.