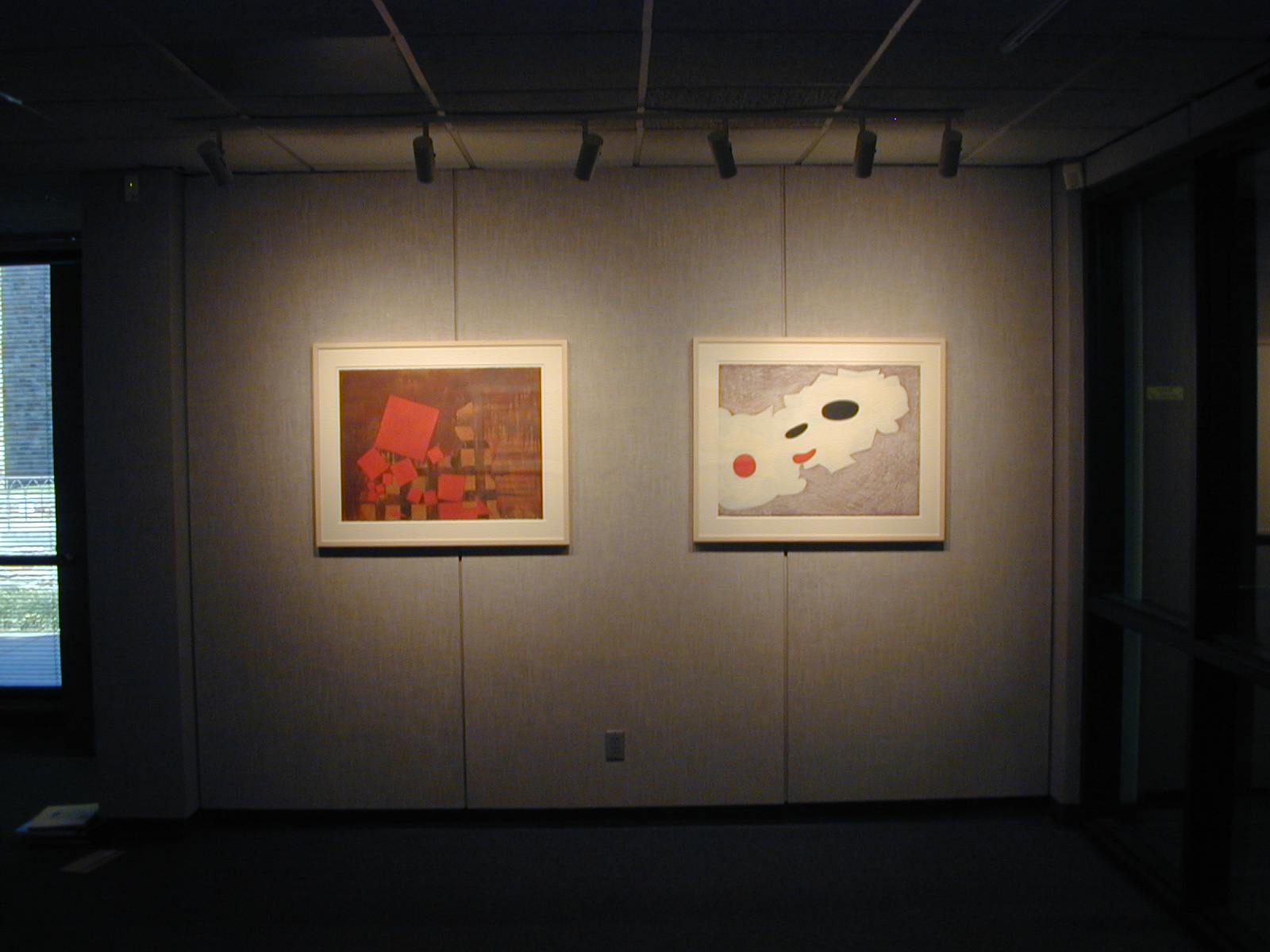 Clough-Hanson Gallery at Rhodes College is giddy to announce its second show of the fall season: Thomas Nozkowski: "Works on Paper"
The show will run from October 25th through December 11th, 2002. The artist will present a free lecture on his work in Blount Auditorium in Buckman Hall at 7:00 p.m. on Thursday, October 24th. The reception for the show will be Friday, October 25th from 5-7 p.m.
Each of Nozkowski's abstractions appears to hold its own invented vocabulary specific to that particular painting. The shifts and turns taken during the process of the painting are evident and are a part of the image's history. According to the artist "every paintings is a way of learning to say one thing clearly." Like a good whiskey, Nozkowski's abstractions can be an acquired taste and not necessarily for the faint of heart. His paintings challenge the viewer and call for a slower read.
Some excerpts from his reviews:
"Thomas Nozkowski is still unable to make an uninteresting painting. This is pretty amazing considering that for 25 years he has restricted his vocabulary to the fundamental elements of two-dimensional design and refused to venture beyond the boundaries of the easel-size canvas. Yet he persists in producing one surprising, punchy, near-perfect composition after another."
  -Ken Johnson, New York Times, March 10, 2000
"The Hallmark of Nozkowski's work may be its consistent modesty, most obviously in terms of scale (the paintings range from 16"x20" to 30"x40"), but more generally in the sense of unpretentiousness."
  -Barry Schwabsky, Artforum, May 2000
Nozkowski is an established painter living in New York City and the Hudson Valley. The show is organized with great cooperation from Max Protetch Gallery in New York. The show will consist of twelve recent 22x30" oils on paper and five 22x30" prints recently pressed by the Simmelink/Sukimoto Editions in New York. Nozkowski's paintings are included in numerous public collections, including the Hirshhorn Museum and Sculpture Garden (Washington D.C.), The Metropolitan Museum of Art (New York), the Museum of Modern Art (New York), the Phillips Collection (Washington D.C.), San Francisco Museum of Modern Art and the Whitney Museum of American Art (New York). His list of awards include the Award in Paintings from The American Academy of Arts and Letters in 1999, the John Simon Guggenheim Memorial Foundation Fellowship in 1993 as well as a fellowship from the New York State Foundation for the Arts in 1989.
A multi-fold brochure will be produced for the show. It will feature an essay by the Clough-Hanson Interim Director, Hamlett Dobbins.