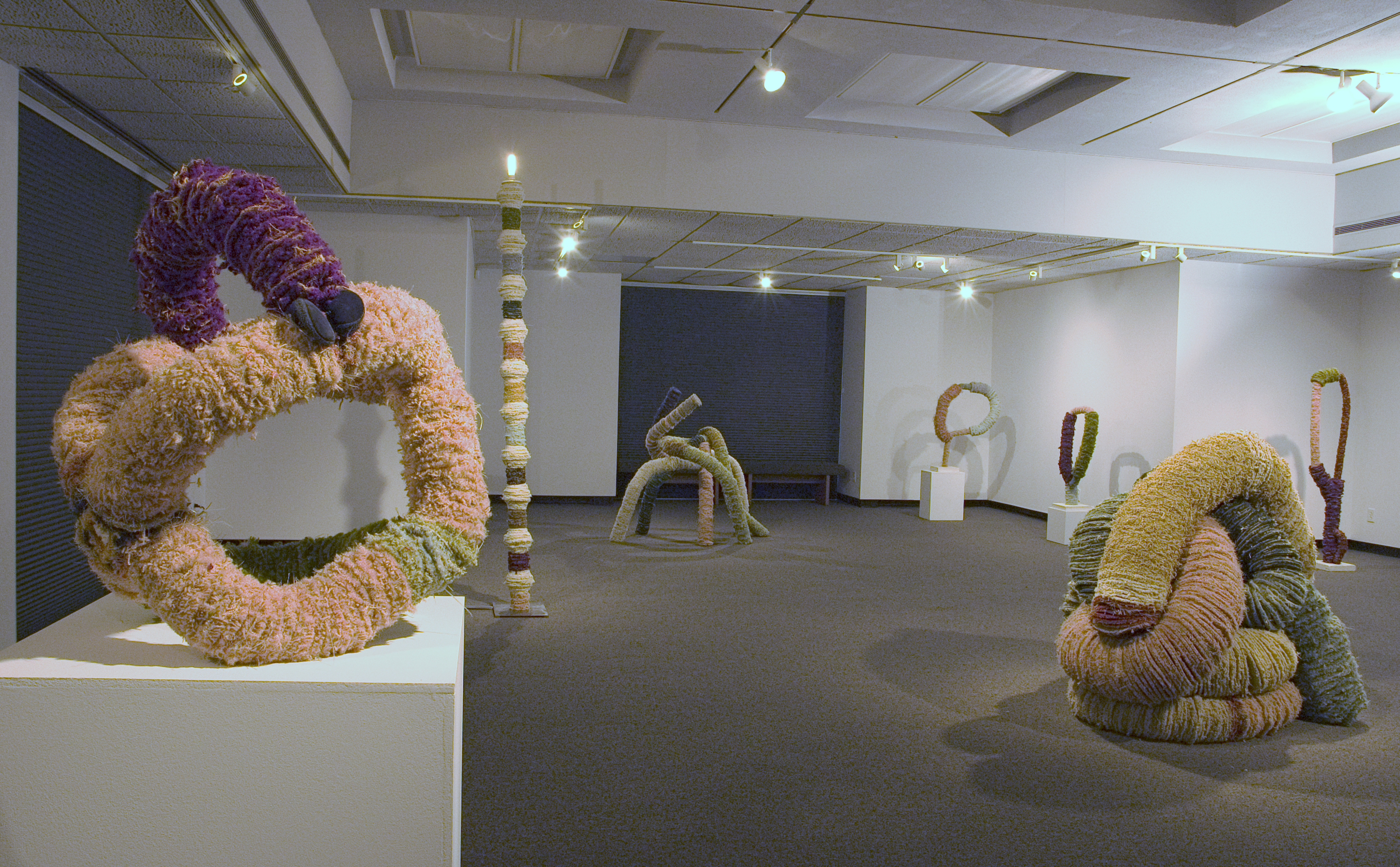 Clough-Hanson Gallery at Rhodes College is very excited to announce its second show of the season: Niles Wallace: Nappy-Headed Stranger
 
Nappy-Headed Stranger will run from October 10 through December 10, 2008.
 
Please note: the gallery will be closed from October 17 - 21 for Fall Break & November 26 through the 30th for the Thanksgiving holiday.
 
The artist will present a lecture on his work in Blount Auditorium in Buckman Hall on Thursday, October 9th at 7 p.m.  
 
The reception for the show will be held in the gallery from 6 - 8 p.m., Friday October 10, 2008.
 
Niles Wallace has been an artist in Memphis and a professor at the University of Memphis since 1976.  Trained as a ceramicist at Alfred University, Wallace's work in recent years finds the artist making primitive, simple structures not from clay, rather from found materials like carpet and recycled wood.  While the artist's show at Clough-Hanson recalls his work from the past few years, this show features an altogether surprising, playful quirkiness the audience might not expect from Wallace.
 
Recently Wallace has been featured in a number of group shows locally.  In 2002 he was paired with the painter Meikle Gardner in a two person show at Delta Axis @ Marshall Arts.  He was included in the 2005 MAX at AMUM curated by David Moos, as well as Lantana Projects' Class of 06.  While he has continued to show regionally and nationally, Nappy-Headed Stranger is Niles Wallace's first one person show in Memphis in over 15 years.
 
If you should have any questions please don't hesitate to contact Gallery Director Hamlett Dobbins at Clough-Hanson Gallery (901) 843-3442, via email at dobbinsh@rhodes.edu.