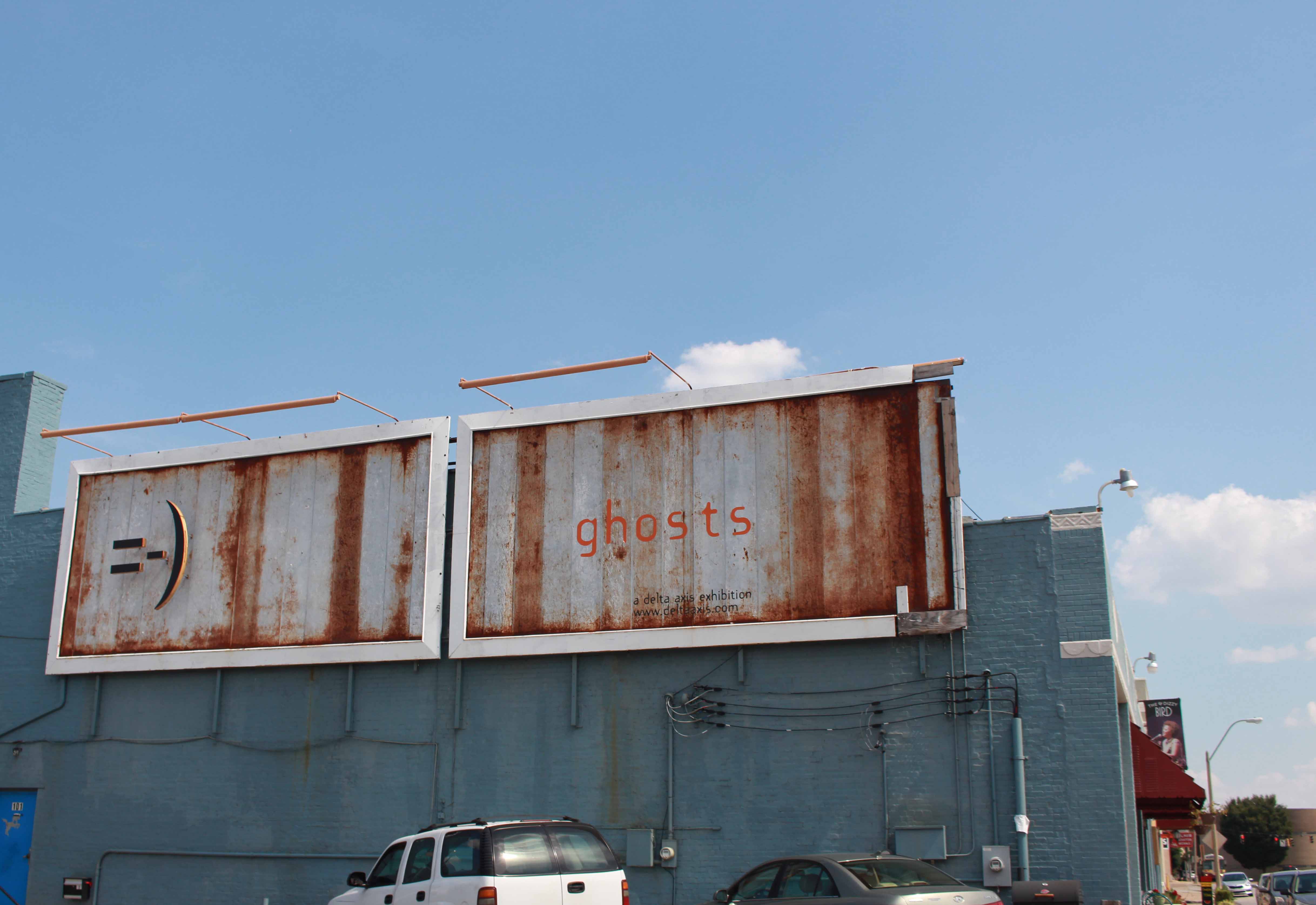 Greely Myatt and exactly Twenty Years is a city-wide exhibition celebrating twenty years of Greely Myatt's career in Memphis.  The exhibition will be spread among nine venues including Art Museum at the University of Memphis (AMUM), Clough-Hanson Gallery at Rhodes College, Memphis Brooks Museum of Art, The Dixon Gallery and Gardens, The Metal Museum, Power House Memphis, MCA On the Street Gallery, and the P & H Center for the Arts, and David Lusk Gallery.
The artist will give a free lecture on his work on Thursday, September 10th at 7 pm at the Memphis Brooks Museum of Art.  
 
Greely Myatt and exactly Twenty Years, is a survey of works by the Mississippi-born sculptor and University of Memphis professor of art that will be on display at museums and galleries throughout Memphis. The largest body of work will be shown in a collaborative exhibition at the Art Museum of the University of Memphis (AMUM) and Rhodes College's Clough-Hanson Gallery. The two-part exhibition opens with a reception on Friday, September 11 at 4:30 pm (AMUM) and 6 pm (Clough-Hanson).
This unprecedented multi-site exhibition is accompanied by a 60 page full color catalog featuring work from the exhibition.  The catalog also collects essays by Chicago art historian James Yood, New York critic Katy Siegel, Rhodes College art historian David McCarthy.  As well as forwards written by Clough-Hanson Gallery director Hamlett Dobbins, AMUM director Leslie Luebbers, and Myatt's dealer David Lusk.  The publication for the catalog was generously provided in part by the Elizabeth Firestone Graham Foundation and the Tennessee Arts Commission. 
Originally from Aberdeen, Mississippi, Greely Myatt lives and works as a sculptor in Memphis. He received his BFA from Delta State University in Cleveland, Mississippi in 1975 and his MFA from the University of Mississippi, in Oxford in 1980. Myatt joined the University of Memphis Department of Art in 1989. He is Professor of Sculpture at the U of M and is currently the assistant chair of the department of art. Myatt's sculptures and installations have been exhibited in more than 25 solo shows and numerous group exhibitions across the United States, Europe and Japan. He has received grants and fellowships from the Tennessee Arts Commission, the University of Memphis, the University of Georgia, and Alternate Roots, Atlanta. Myatt is the recipient of the 1994 Mississippi Arts and Letters Visual Arts Award, and was an exchange artist to Israel in 1998. He is represented by David Lusk Gallery in Memphis and Sandler Hudson Gallery in Atlanta.
Myatt explains: "In my work I have consistently attempted to combine art historical references with vernacular influences. As a native of the rural south I have a tremendous respect for work that is made by hand and guided by the heart and eye. However as an educated artist I understand the importance of the mind in the process. To state my approach to the making of art in the simplest and most direct manner, I have tried to use these—the hand, the eye, the heart, and the mind—to shape my work in both the making and the viewing."
The dates for other individual venues are as follows:
--Art Museum of the University of Memphis (AMUM) 
   September 12 - November 7, 2009.  
   Opening Reception, September 11, 4:30 to 7 pm
--Memphis Brooks Museum of Art 
   August 15, 2009 - January 3, 2010
--The Dixon Gallery and Gardens
   August 28 - November 14, 2009
--Metal Museum 
   August 28 - October 5, 2009
--Power House Memphis
   August 28 - October 5, 2009
   Opening Reception, September 12, 2009, 5 to 7 pm
--David Lusk Gallery – September 1 - 26, 2009
   Opening Reception, September 4, 2009,  6 to 8 pm
--P & H Center for the Arts
   September 18 - October 5, 2009
--MCA On the Street Gallery
   September 24 - October 17, 2009