In today's ever-changing world, support is more important than ever. In an effort to ensure that students have a wide variety of support options, Rhodes now has more ways for students to access mental health resources 24/7/365. 
In Crisis?
If you or someone you know has need for emergency after-hours care, including thoughts of suicide and/or self-harm, and the risk seems imminent:
Call Campus Safety at 901-843-3333 (on-campus)
Call 911
or go immediately to the nearest hospital emergency room.
If you are experiencing a mental health crisis, and the risk does not seem imminent:
During business hours (8:30am to 5:00pm, Mon-Fri): Call (901) 843-3128 or immediately walk in to the Student Counseling Center in the Moore Moore Building (next to the Refectory) for a crisis session. 
After Hours or on weekends: Any Rhodes student who requires urgent or emergency counseling services outside of regular office hours can call (901) 843-3128 or (833) 434-1217.
Campus Safety is also available if you or someone you care about needs assistance or crisis counseling outside regular office hours: (901) 843-3333.
 Additional Crisis Resources 
Trevor Project Lifeline – (866) 488-7386 – LGBQT
"Saving Young LGBQT Lives."
Steve Fund Text Line 
Text STEVE to 741741 – People of Color - "Because the Mental Health and Wellbeing of People of Color Matters."
Tennessee Crisis Text Line  "I need help now."
Text TN to 741741
Tennessee Suicide Prevention Network
1 (800) 273-TALK (8255)
Memphis Crisis Center "A lifeline of hope"
(901) 274-7477
National Runaway Safeline "Here to listen. Here to help."
(800) 621-4000
Narcotics Anonymous
1 (888) – GET- HOPE (438-4673)
The Tennessee REDLINE is the 24/7/365 resource for substance abuse treatment referrals.  Anyone can call or text 800-889-9789 for confidential referrals. 
Nar-Anon Family Groups

National Domestic Violence Hotline
Sexual Assault Resources
Any Rhodes student who has been sexually assaulted has the following options for obtaining support:
Counseling Center staff are considered confidential resources and are not required to report an incident to the college. All other faculty and staff are mandatory reporters. For additional sexual assault resources, please see the Title IX resources page.
24/7/365 Support Line: 833-434-1217
A 24/7/365 support line is available when students feel that they would want to reach out for mental health support.
It is staffed exclusively by licensed mental health professionals.
Students will have access to unlimited "in-the-moment" support and can get support in figuring out next steps.
The 24/7/365 support line can work collaboratively with on-campus resources when needed.
Counselor support anytime, anywhere
Available to students on or off campus in the U.S. & abroad
Please see additional instructions for students studying abroad: International Brochure for Rhodes College Connect (PDF)
Telehealth & In-Person Short-Term Counseling
Students will have access to teletherapy and in-person counseling with licensed mental health professionals through our contracted network.
For teletherapy, students can select providers they would like to meet with through a portal.
For in-person appointments, students call the 24/7/365 number to request counseling and they will identify providers available who fit what the student is looking for.
There are 50 providers in the network within in a 5-mile radius of campus.
Available no matter where you are (on or off campus, any state or internationally)
No insurance necessary
The Wellness Hub
The Wellness Hub includes articles and videos on mental health and wellness topics including: Mental and Emotional Health, Fitness and Nutrition, Academic Performance, Stress Management, Healthy Relationships and more!
Headspace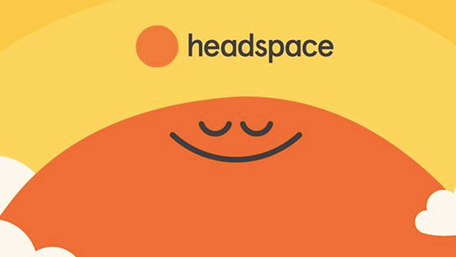 Headspace is a meditation and mindfulness app that helps with building coping and resiliency skills and offers more than 1,000 hours of mindfulness and mental well-being content. Students can enroll in Headspace for free.
Meditation is Exercise for Your Brain
Learn to manage feelings and thoughts with the lifelong skill of everyday mindfulness. Through meditation, you can build up areas of your brain and actually rewire it to enhance processes like focus and decision making and minimize emotions like fear and stress. Most importantly, this means there is a possibility to change your brain for the better in a way that is long-lasting.
Headspace helps you to:
Learn to stress less
Focus more and decrease mind wandering
Reduce strain and burnout
Improve self-compassion
Prepare for exams, presentations and more with custom exercises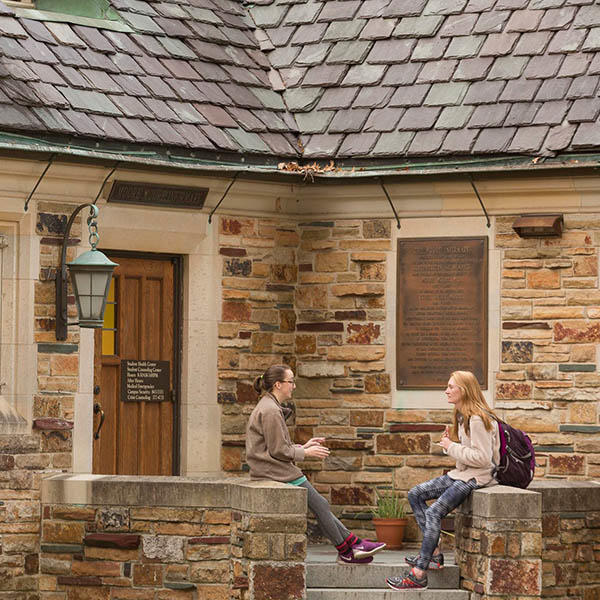 Call for support 24/7/365: 833-434-1217
Request an Appointment
On-Campus Hours:  Monday - Friday 8:30 a.m. - 5:00 p.m.
(closed 12:00 p.m. - 1:00 p.m.)