What are you excited about in Workday? Do you have a favorite Workday feature?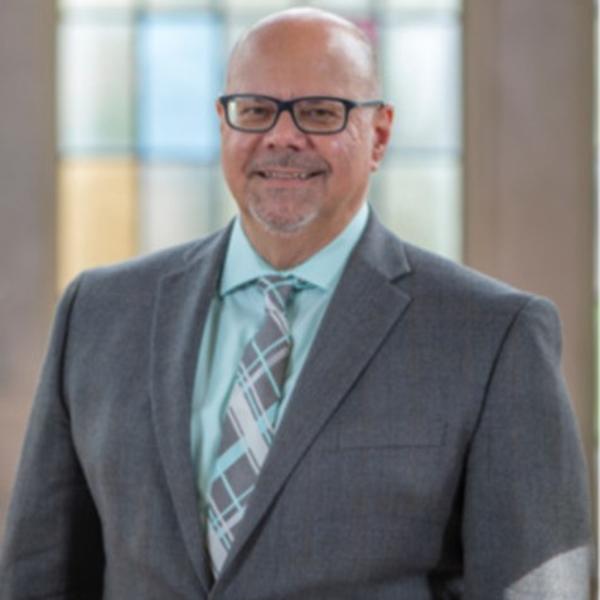 José Rodriguez
I'm excited about having simple access to information. Whether it is personal information, organization charts, or budget balances, I just like that a lot of information we currently have to dig around for in separate systems will all be available and accessible in one system. And from our phones as well. My favorite Workday feature is Pre-encumbrances and Encumbrances in Budgeting. I know, right?! The ability to set aside funds for what is yet to come and also to see what you spent before it's been reconciled are powerful tools in helping to budget accurately and in forecasting for conscientious financial stewardship.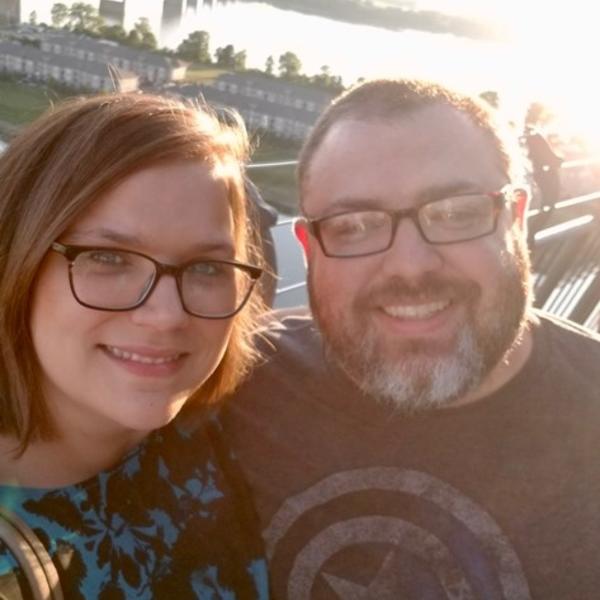 Stacey Duncan (pictured with husband, Brett, also on staff at Rhodes)
This sounds cliché, but, honestly, Workday is going to allow us to serve our customers in a proactive way, rather than a reactive way. I know all of us spend a lot of time and energy piecing together the mysteries of where a signed piece of paper might be or if the approval email was sent, etc…. We can now spend that time in a much more productive and efficient way. And, also, I really can't wait to stop typing 7 random-ish letters in Banner, remembering what that screen is for and then trying to make a word out of it in my head so that I can recall it later. 
Do you have a favorite Workday feature? Why, yes, I do! I love the apps on the dashboard! The visual aspect of the applications is very easy to understand. I found some apps that help you organize your inbox, which will be really helpful. I bet some people might think "Oh my, another inbox?", but the inbox application really outlines what is urgent, what is waiting for your approval, etc….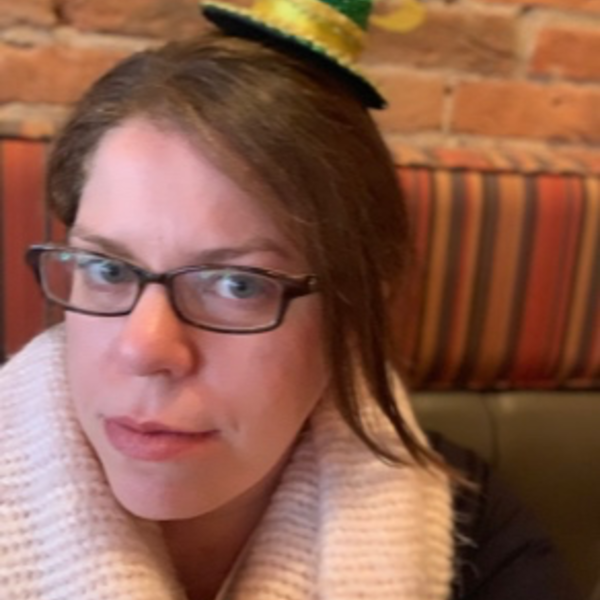 Jennifer Flowers
I am most excited about the intuitive nature of the interface. The navigation is so similar to other programs we all use in our daily lives, I believe most people will immediately find it familiar and feel at ease learning Workday. My favorite feature is the First Notice Rules function. It will likely never be seen or noticed by anyone outside of Finance, but it is a neat feature that automates some of our daily banking entries.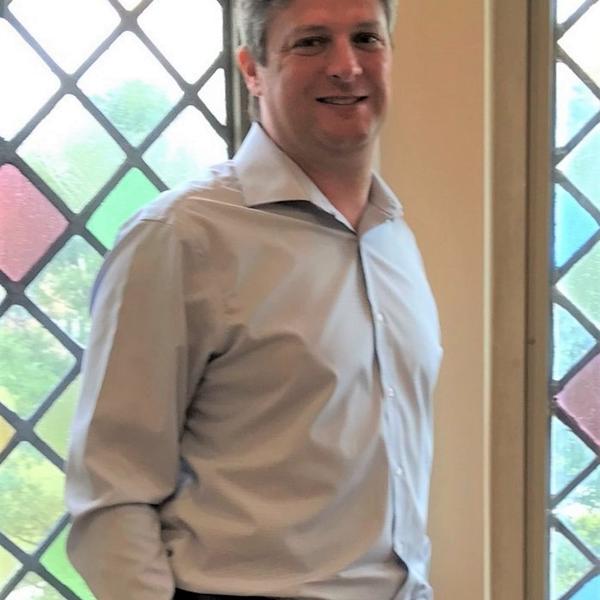 Stacy Pennington
Workday will make it easier and quicker for everyone to complete common, repetitive, and tedious tasks, such as clocking in for work or turning in an expense report—all in a common interface. In short, Workday is available where, when, and how you want to use it. In addition, Workday will help us further standardize our business processes within a best-in-class platform, one much more in line with our staffing model.
 
Do you have a favorite Workday feature? This is a tough one, because there's a lot to like, but I've got to say that the mobile interface is my favorite feature. For most people, most of the time, the mobile interface is all you will need to get the information you need or your task completed. Once you start using it, you realize how much thought went into every little part. For example, rather than taking a picture of a receipt and then having to also type in the date, amount, and such, the Workday mobile app will just find the date and amount in the picture of a receipt and fill that in for you. Little features like this help you get done with tasks faster and on to more important things—like helping our students.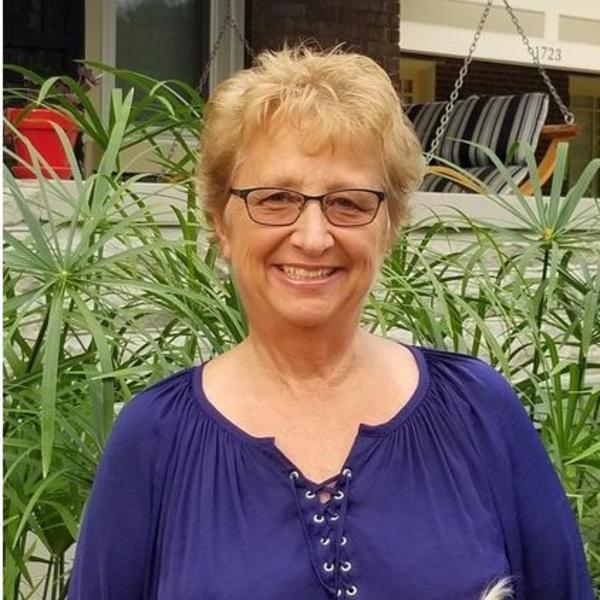 Tina NeSmith
No more paper timesheets!!! I'm also excited about the timekeeping system. The ability to have multiple positions using the drop-down arrow. The position one needs to clock-in and out for your time worked will have a descriptive name like Chemistry or Curb, instead of a number.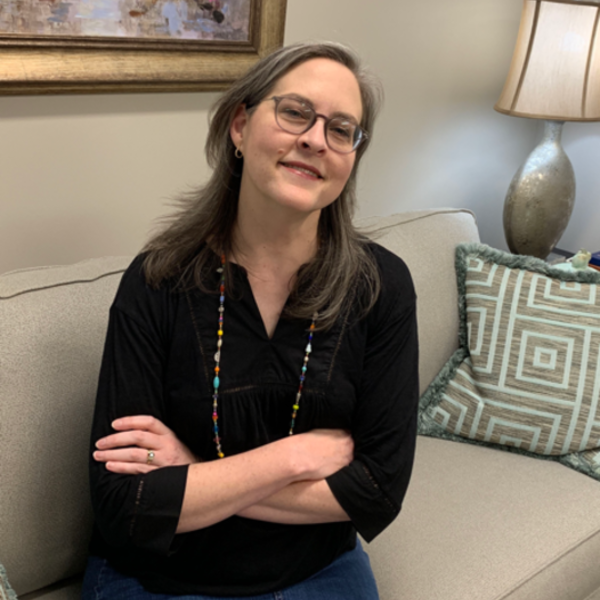 Martha McGeachy
I am excited that Workday will take many processes that are currently handled "off-line" and automate them. My favorite feature is the "dashboard" concept. It's very gratifying to click on the little suitcase when you want to request time off!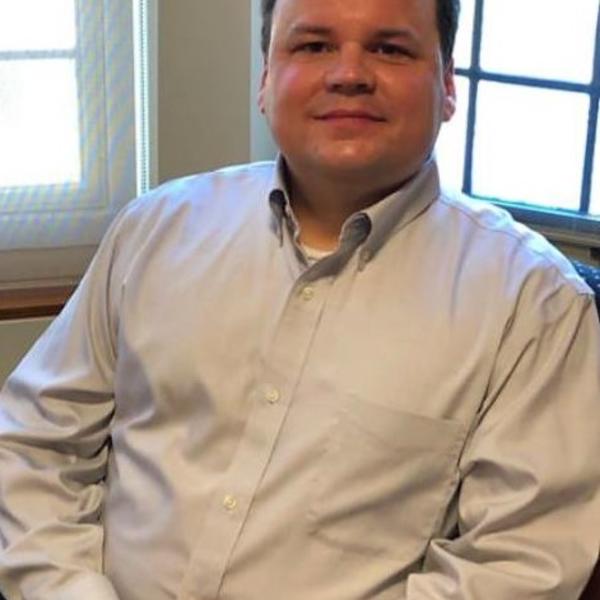 Richie Trenthem
I am amazed at how much we have learned about our shared work in the course of this project. We have examined our operations so thoroughly, and so thoughtfully. We have smart and dedicated people who have spent years devising ways to keep Rhodes running smoothly. It is exciting to see us harnessing Workday's business process mapping. It allows us to clearly record and codify our best practices. Without a doubt, my favorite feature is the mobile app. It is intuitive, modern, and consistent with Workday's web interface in every aspect. Mobile apps are a commonplace part of our lives now, and it is easy to take them for granted. But Workday's design achievement stands out.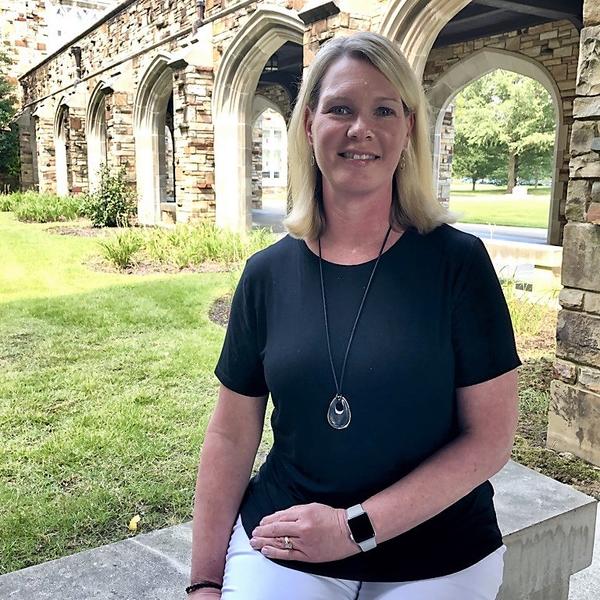 I'm excited that it will be such a modern transformation for Rhodes, giving us the opportunity to add more efficiency in our business processes. In addition to reducing paper, we will also have far more visibility and timely access to useful information. I really like that all our own profile information is so accessible and visible in the user's profile – job information, compensation, benefits, time-off are all right there in the left pane. I also love that budget managers will have access to real-time information and no longer have to wait for Account-Lookup to refresh.
Harold Robinson
It's exciting to know that we're moving to an industry-leading, modern enterprise system that will simplify the work we do, create operational efficiencies and give us all better insights and access to data. There are many things I like in Workday but my favorite so far is the notification inbox which notifies users whenever an event, task or action in Workday has been assigned to them. I think this feature can help us eliminate using our email inboxes ineffectively.
Tierney Jackson
"I'm excited that it's an easy-to-navigate system that will centralize many of our everyday tasks onto a unified platform. One of my favorite features is Workday's fresh, modern design. I am particularly fond of the cloud motif that can be found in various areas of the system and the neat responsive icons (Worklets) we will have on our home screens."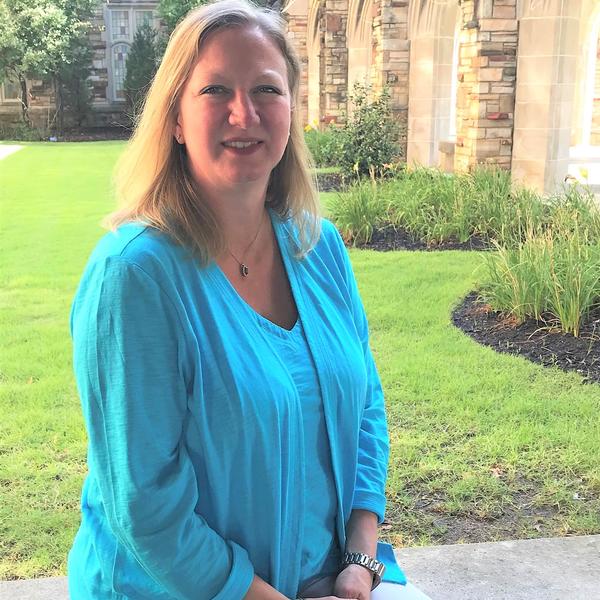 Elisha Vego
"I'm excited about nearly everything! As a data person, I love how easily data is managed. Data entry is intuitive and doesn't involve cumbersome forms with strange names, and the data is much more visible to the user. There are many standard reports provided to compile data, and even creating a custom report is much easier and does not require SQL programming knowledge. Integrating data with other systems is much more streamlined. I could go on and on. As for favorite feature I'm especially partial to the organizational charts that are easy to view and are real-time."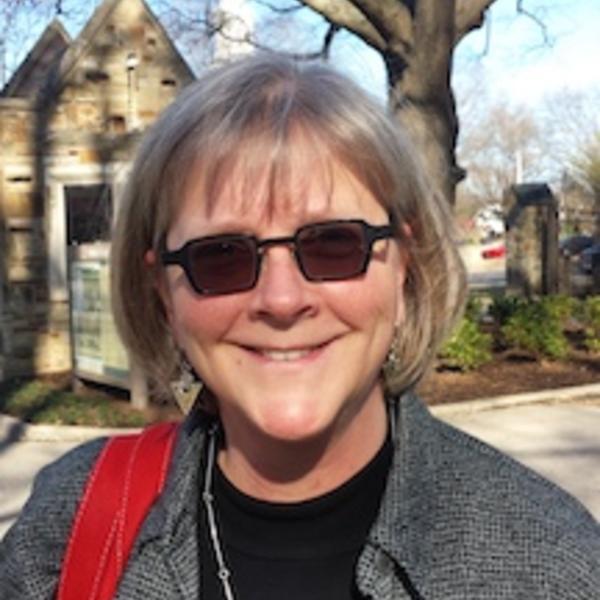 Leigh Powell
"I'm excited about the accessibility of data. Banner stores a lot of information but those that need it can't always get to it. My favorite feature is that it's so mobile friendly. This especially will be advantageous when we launch Workday Student."
Project Team
The implementation of Workday is a joint effort by many different campus units. A large part of the planning, design and testing is being done by the staff of Finance and Business Affairs, Human Resources and Information Services. But many additional details and input have been provided by Data Services, Academic Affairs, the Registrar and Financial Aid offices. Here are some of the many individuals working to bring Workday to Rhodes:
DeAnna Adams – Registrar
April Allen – Academic Affairs
Karyn Allen – Financial Aid
Kathleen Cates – Finance Lead
Jacob Church – Integrations, Reporting
Rachel Cupo - Finance
Stacey Duncan - Finance
Jennifer Flowers – Finance
Marci Hendrix – Website and Meeting Support
Tierney Jackson – Project Manager, Core Team
Wanda Jones – Finance Lead
Stacy Pennington – Technical Lead, Testing Lead, Core Team
Martha McGeachy – Human Resources
Michael Morgen – Financial Aid
Taylor Morris – Talent Acquisition Specialist
Tina NeSmith – Finance/Payroll
Margaret Plunket – Human Resources
Leigh Powell – Human Resources Lead
Harold Robinson – Reporting Lead
José Rodriguez – Executive Sponsor, Training & Change Manager, Core Team
Claire Shapiro – Human Resources Executive Sponsor
Bama Strickland - Finance
Richie Trenthem – Technical Lead, Data Migration, Core Team
Elisha Vego - Data Migration Lead, Reporting
Kim Wamble - Integrations, Reporting
Kyle Webb – Finance Executive Sponsor
Amy Wilson – Finance
Workday Ambassadors
DeAnna Adams, Karyn Allen, Darlene Brooks, Steve Brummel, Dawn Clement, Stephanie Chockley, Jacob Church, Matt Dean, Tierney Jackson, Jennifer Logan, Felicia Knox, Andy Marcinko, Mark Miller, Kenan Padgett, Greg Paraham, Harold Robinson, Stacy Pennington, Corey Phillips, Amy Radford, Bill Short, Richie Trenthem, Wendy Trenthem, Kim Wamble, RaShauna Wright.
The Workday Ambassadors are the go-to staff who are helping to spread the word about Workday, address questions and concerns, and direct people to further information.