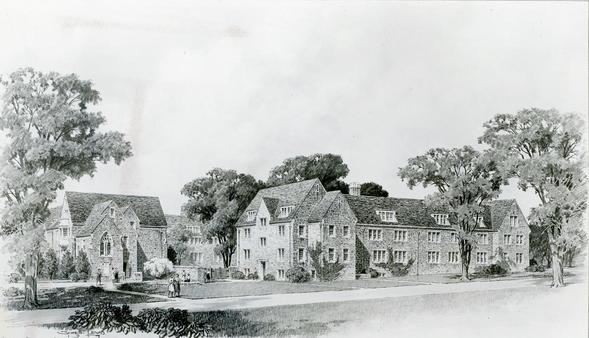 Discover new job opportunities at Rhodes College.
Since 1848, we've aspired to graduate students who are passionate about learning, effecting change in their communities and the world, and exemplifying leadership and service.  
By choosing a career at Rhodes College, you will become a part of that legacy.  No matter what your role, you will join a community working to inspire integrity and high achievement in the leaders of tomorrow.
Recruitment and Onboarding during COVID-19
Frequently Asked Questions – Candidates
          Is Rhodes College still hiring?
Yes, Rhodes College is actively recruiting for open positions for both faculty and staff. To learn more about our opportunities, visit our employment site.
How are interviews conducted?
Interviews will be conducted either via phone or video conference
Where can I learn more about Rhodes College's efforts around COVID-19?
We are continuing to update our resources page with more information related to COVID-19.
Are the positions available required to work on campus or remote?
During this public health challenge, remote work is encouraged for positions if doing so doesn't disrupt essential College operations. The hiring manager for the position can specify if you are unsure.
Frequently Asked Questions – Hiring Managers and New Employees
What is best practice for interviewing during the COVID-19 outbreak?
In order to protect the health and safety of our community and mitigate the spread of the coronavirus, it is recommended that hiring managers replace in-person interviews with phone or video interviews via Zoom. Please contact Taylor Morris if you have any further questions.
When can new employees start working?
Our New Employee Orientation will still take place on the first and third Monday of every month remotely, however we encourage hiring managers to have a delayed start date if possible until we return to normal operations to ensure a positive onboarding experience.
How will I complete my onboarding paperwork such as the I-9 as a new employee?
Onboarding paperwork can all be completed online through the new employee's Workday account. For the Form I-9, new employees will need to schedule an appointment with an HR staff member to review their documents in-person. If you have any questions about the onboarding and Form-I9 processes, please contact Cathryn Reynolds.