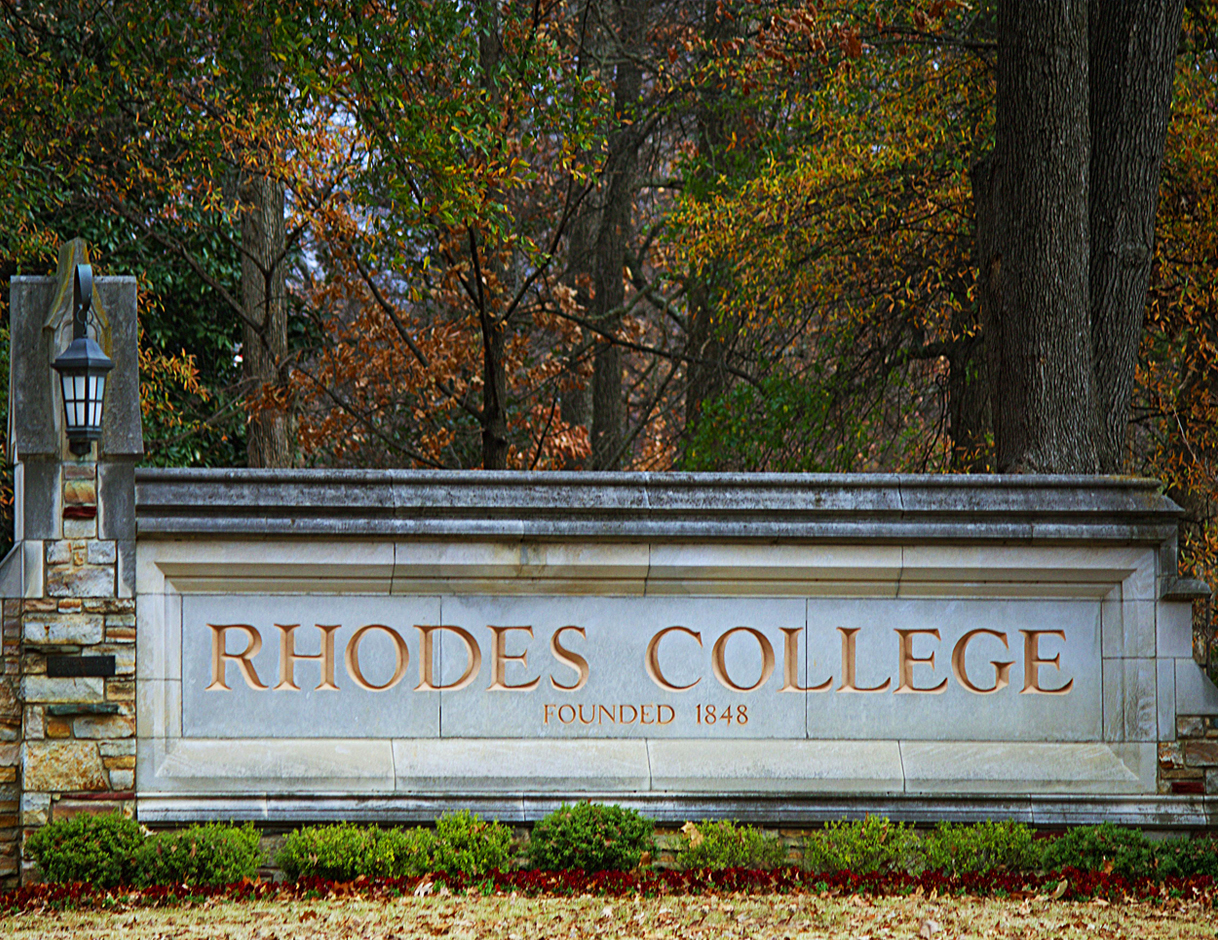 About Rhodes

Founded in 1848, Rhodes College is a private, residential, undergraduate college located in the heart of historic midtown Memphis, Tennessee. Rhodes is national, four-year, private, coeducational, residential college committed to the liberal arts and sciences. We aspire to graduate students with a lifelong passion for learning, compassion for others, and the ability to translate academic study and personal concern into effective leadership and action in their communities and the world. By choosing a career at Rhodes College, you will become a part of that legacy.  No matter what your role, you will join a community working to inspire integrity and high achievement in the leaders of tomorrow.

Commitment to Diversity

A diverse learning community is a necessary element of a liberal arts education, for self-understanding is dependent upon the understanding of others. We, the members of Rhodes College, are committed to fostering a community in which diversity is valued and welcomed. To that end, Rhodes College does not discriminate – and will not tolerate harassment – on the basis of race, gender, color, age, religion, disability, sexual orientation, gender identity or expression, genetic information, national or ethnic origin, military status or any other protected status.

Discover the Rhodes Edge
Rhodes' rigorous approach to liberal arts and sciences inspires students to discover and cultivate lifelong passions, and to make a difference in the classroom, on campus, in the city of Memphis, and throughout the world. Simply put, our mission is to prepare students for life and career, wherever those journeys take them.
We value the types of engaging dialogue that arises when students and professors work together to investigate questions and problems they care about. Our student-to-faculty ratio is 9:1 and the average class size is 14 which allows us to have these engaging conversations between faculty and students.
Through 18 academic departments and 13 interdisciplinary programs, Rhodes offers more than 50 majors, interdisciplinary majors, minors, and academic programs.
Memphis is more than what you know it to be. Yes, we're home of the blues and barbeque, Graceland, and the Grizzlies, but we're much more than that.
Rhodes graduates are perceptive thinkers, creative problem solvers, and lifelong learners, and they have the skills and abilities that connect them to the country's top graduate and professional schools, interesting careers, and fulfilling lives.
Rhodes students are conducting leading-edge research and creative activity that produces original intellectual or creative contributions to a wide range of fields of study.
Rhodes College's commitment to overseas study is most powerfully expressed in the programs that it has created and developed.
Educational Excellence in One of the South's Most Vibrant Cities
Ask anyone who knows about Rhodes College and you will learn about this rare jewel among the nation's finest liberal arts colleges. Rhodes' students live and learn on a campus cited as one of America's most beautiful. Quietly nestled among 100 acres of wooded charm and Gothic stone buildings in an attractive residential section of Memphis, Rhodes is just minutes from a revitalized downtown where Beale Street (Home of the Blues) meets the majestic Mississippi River.
The campus is within walking distance of the Memphis Zoo and the Memphis Brooks Museum of Art. Memphis is the 15th largest city in the United States and offers a broad variety of entertainment, cultural and recreational opportunities, good restaurants, malls, shops and great hangouts. As the region's medical and business hub, Memphis provides students with many internship and research opportunities, as well as career and service opportunities.
Security & Fire Safety Report
The college's Annual Security & Fire Safety Report (https://www.rhodes.edu/sites/default/files/RHODES%20COLLEGE-2022%20AFSSR_linked.pdf) discloses our campus crime statistics and details our security policies. As part of the federal Jeanne Clery Disclosure of Campus Security Policy and Campus Crime Statistics Act (20 USC § 1092(f)), otherwise known as the Clery Act, colleges are required to publish annual security reports. The Clery Act encourages the reporting and collection of accurate campus crime statistics to promote crime awareness and enhance campus safety. Printed copies of the Security & Fire Safety Report can be requested from the Director of Campus Safety, Ike Sloas, at (901) 843-3880. The Rhodes College Drug and Alcohol Abuse Prevention Program can also be accessed online, or a printed copy can be requested from the Director of Campus Safety.