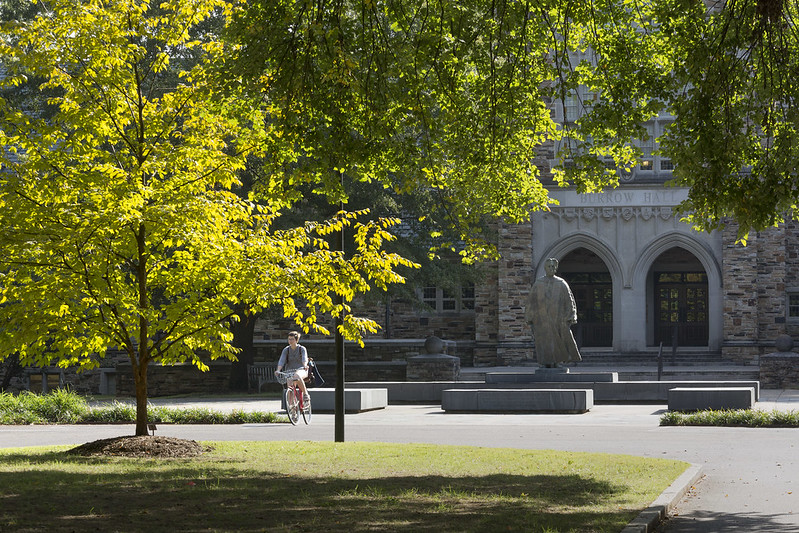 Mission: To facilitate the educational process by assisting current and former students, faculty, staff, and the public through:
Providing accurate and dependable educational records
Making registration processes accessible to all students
Offering careful and accurate guidance and instructions
Serving as a channel for accurate academic information for the campus community
---
CURRENT NEWS
Fall 2021
Late registration for Fall 2021 will open on Monday, August 23 at 12:01 a.m. CST.
The last day to add a class is Tuesday, August 31 by 5:00 p.m. CST.
The last day to drop a class is Wednesday, September 15 by 5:00 p.m. CST.
Fall 2021 Final Exams Schedule
BannerWeb Registration information
BannerWeb Waitlist Policy FAQs
---
It is convenient, and you can order from anywhere!
The benefits include:
24/7 access
Secure transactions
Automatic order updates via email
Online order tracking
Ability to order multiple transcripts for multiple recipients in one order ($2.25 processing fee for each time you place an order)​
If you have additional questions about ordering transcripts, please call Rhodes Express at 901-843-3278 or click here for more information.
To order a Rhodes College version of a Southwestern diploma, please call Alumni & Development at 901-843-3845.
To order a replacement diploma, please submit your request in writing to the Registrar′s Office via mail or email to Registrar@rhodes.edu no later than by March 1st. The cost for a replacement diploma is $100.00 and payment may be made by check or by credit card. If paying by credit card, please call Rhodes Express at 901-843-3278 to pay over the phone. Please include the address for where you would like the diploma to be mailed via USPS. Replacement diplomas are ordered at the end of each academic year in conjunction with the diploma order for May Commencement. 
---