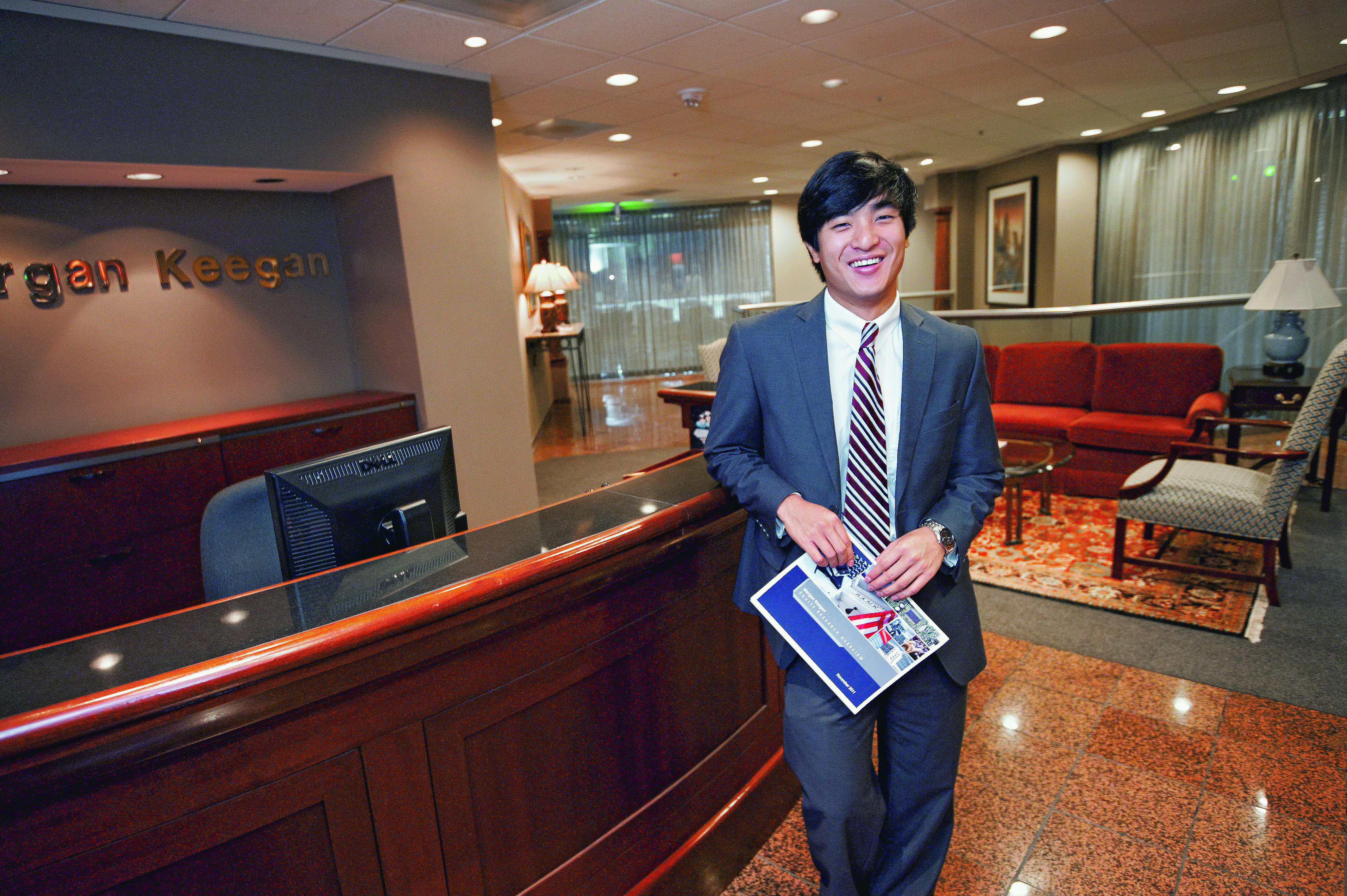 Paid internships help students meet both academic and financial goals.
Your paid internship offers a student the opportunity to work on meaningful projects under the guidance of a mentor while receiving a salary as an alternative to academic credit.
Most students in paid internships work 15-20 hours per week during the academic year and 40 hours per week in the summer months. Pay ranges from $7.50 - $20.00 per hour depending on the work involved.
Master of Science in Accounting students are available for paid internships or co-op positions. A co-op student works full-time (40 hours per week) during one academic semester—or during the summer—and then takes a full course load at Rhodes the following semester. After that, the student returns to the employer on a full-time basis.
How can I advertise a paid internship to Rhodes students?
You may post internship positions free of charge through Handshake.  Listings will be available to interested students at Rhodes and other area schools. Registration is required to use the site.
When can I hire a paid intern?
Paid internships may be arranged at any time throughout the year. We recommend identifying paid interns at the beginning of a semester, or in March or April for summer internships.
Per NACE Guidelines, all third-party recruiters (executive search firms, staffing agencies, etc.) must disclose the name of the company for which they are recruiting in order to post positions through Handshake. That company client name must appear at the bottom of the position description or requirements field.