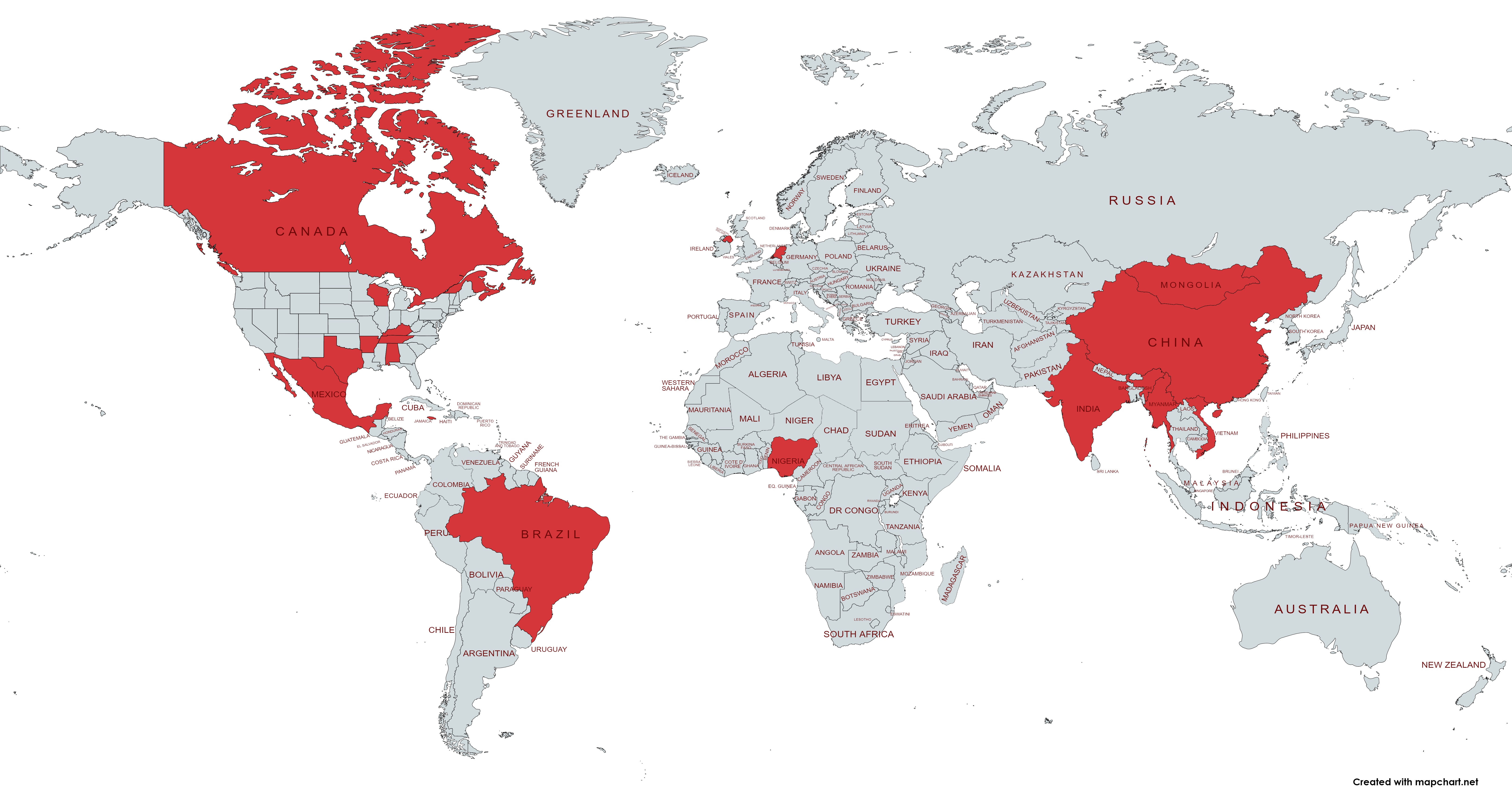 2021 - 2022 IPAs
These students provide leadership to the international student population at Rhodes by helping new international students to acclimate quickly to their new home. The IPAs are older students (US or International) who enjoy being a resource for our international students about life in Memphis, at Rhodes, in the US, and about cultural transitions.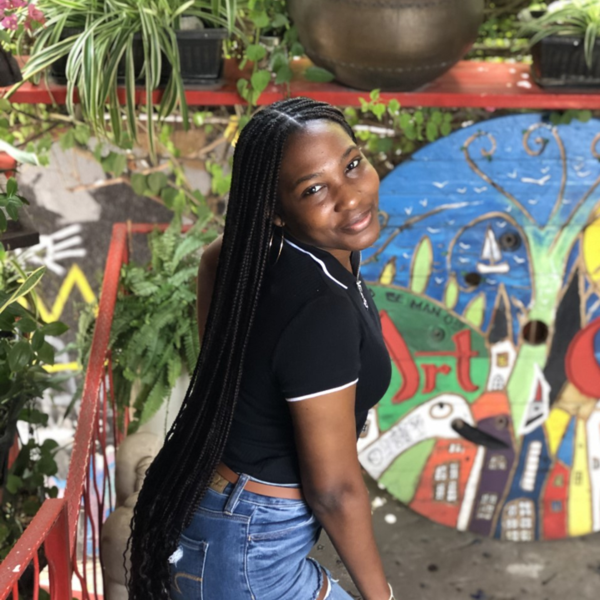 Fikemi Aiyepeku | Lagos, Nigeria | '23
My name is Fikemi and I'm from Lagos, Nigeria, double majoring in Business and French! I'm an IPA at heart, but this year, I'm the Rhodes Student Associate (RSA) for International Students. In other words, I'll be leading the amazing team of IPAs this year as we make this year as amazing as possible for all International Students! 
I'm currently the Public Relations Manager for the African Students Association (ASA), I'm on the Conversations Committee of Rhodes' Activities Board (RAB), and I'm the Vice President of Memphis Wesley! I'm also a member of the French Club, All Students Interested in Asia (ASIA), South Asian Culture and Advocacy (SACA), LatinX Student Association (LSA), Her Campus (an online magazine for women), Rhodes Organization of Investors (ROI) and Black Students Association (BSA)! I also love playing volleyball, writing articles, taking walks, and being the life of a party 😉. My favorite thing is talking to other people especially about identity, nuanced topics, relationships (all types), personal development, and jokes that other people will probably say are not funny. I believe so much in the International community at Rhodes and it's the most fulfilling thing in the world being surrounded by so many amazing people with cultures from all over the world.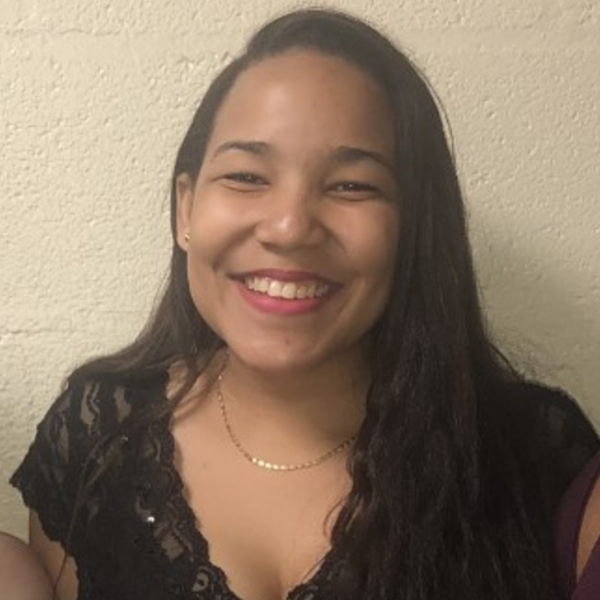 Katie Miller | Kingston, Jamaica | '23
Hey everyone! My name is Katie Miller and I am the Diversity and Inclusion Rhodes Student Associate, working with both international students and students who want to study abroad. I'm from Kingston, Jamaica and so I know first-hand how important it is to have IPAs that you can connect with, who truly make you feel welcome at Rhodes, and I promise to do that with you. I think a sense of community is important wherever you go and you will definitely find that at Rhodes.
There are so many opportunities to do what you love. Rhodes has given me the chance to get involved in the Memphis community, explore my interest in the criminal justice system through the Rhodes Liberal Arts in Prison Program, and interact with students at campus events and through my fellowship at the Writing Center. Email me at milkm-23@rhodes.edu so I can help you access all the resources at Rhodes in order for you to fulfill your potential!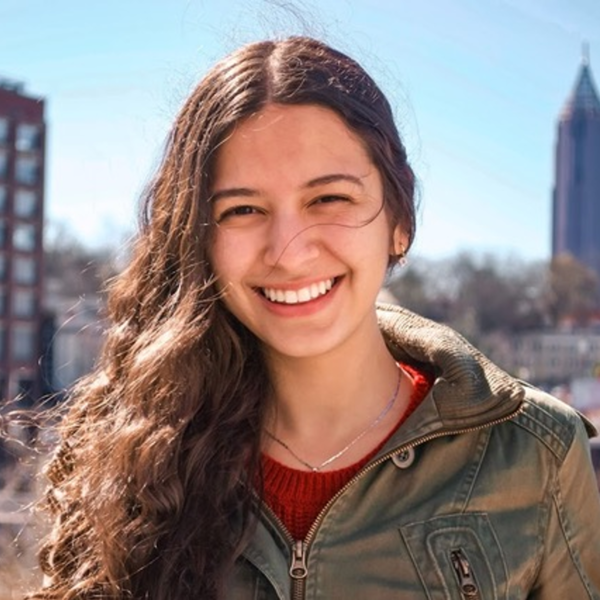 Jo Boff | Porto Alegre, Brazil | '22
My name is Jo Boff and I am from Porto Alegre, Brazil. I am a Neuroscience major/Physics minor and a member of the class of 2022. I enjoy being involved on campus, including participating on two different research projects in the Neuroscience and the Physics departments, working in the library as a student associate, volunteering through various clubs and events, and playing intramural sports. I am beyond grateful for all the opportunities Rhodes has given me, I love its community and how it welcomes everyone as a part of its close-knit family.
I have been an IPA since my sophomore year and cannot wait to continue being one. Being an IPA provides me with the opportunity to meet new amazing people who become not only my classmates but also some of my greatest friends. During international orientation my freshman year I established many incredible friendships while learning about Rhodes and Memphis. I am looking forward to meeting all the incoming students and helping them find the sense of community that I am so passionate about.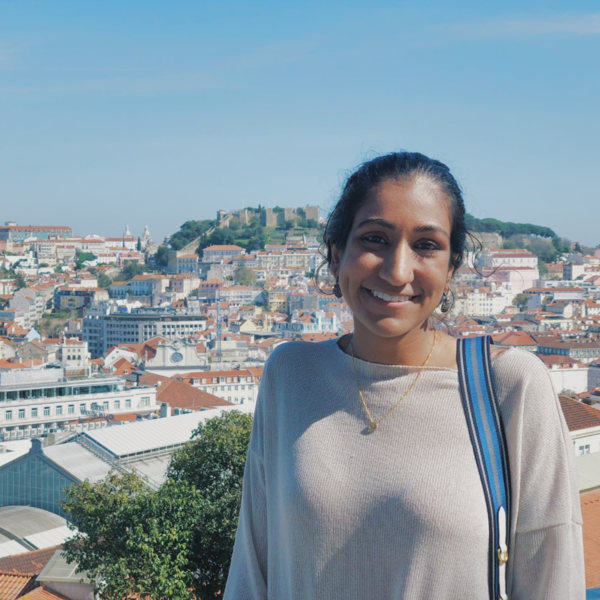 Alisya Solankhi | Vancouver, Canada; Prospect, KY | '22
Hi friends! My name is Alisya Solankhi, I currently live in Kentucky but was born in Vancouver, Canada. I am a chemistry major and a history and religious studies minor and a rising senior. I am so excited to be an IPA next year and look forward to meeting each and every one of you soon!
While I am not a traditional international student, I do recognize and have experienced the difficulties of living in a new country, the struggle of balancing your identity and living in a place where it's not always encouraged to do so. Rhodes has taught me a lot about myself, each and every day I am surrounded by individuals who are proud of themselves, proud of where they come from, where they call home and they have encouraged me to do the same. My hope is to help others do the same, whether you are from another country or a first-generation American, I hope to offer as much as my assistance as possible when navigating a new and unfamiliar situation.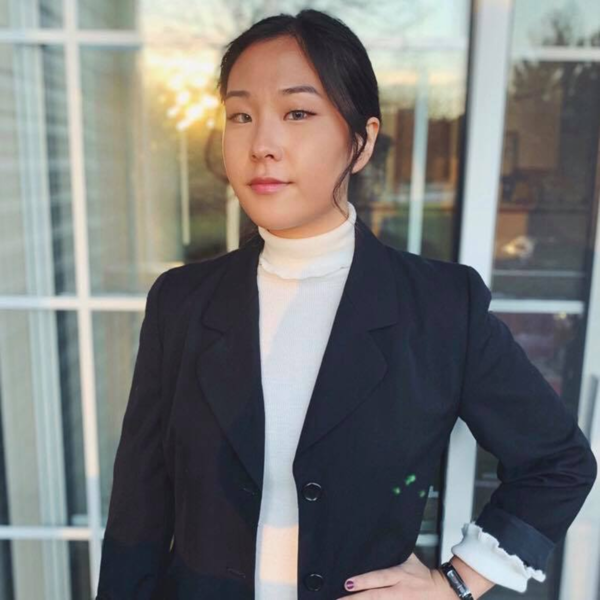 YJ Lee | Middleton, WI | '22
My name is YJ Lee. I am a rising senior, majoring in business with a double concentration in finance and management as well as a minor in philosophy. I grew up in Wisconsin, but I don't handle the cold well--so I would gladly call Memphis (or any warm place) my new "home." I really enjoy cooking, reading non-fiction, and writing. I also love philosophy and art and talking about ideas in the abstract. I'm very involved on campus from being chess club president to the diversity, equity, and inclusion coordinator for Rhodes Activities Board. I'm also a "dabbler" in terms of professional experience from being a tech intern to a digital marketing intern to a copywriter.
My favorite part about being an IPA is getting to meet all of you from various backgrounds and experiences. International students enrich my life and experience at Rhodes, and we are so happy to be part of your academic, social, professional, etc. journey!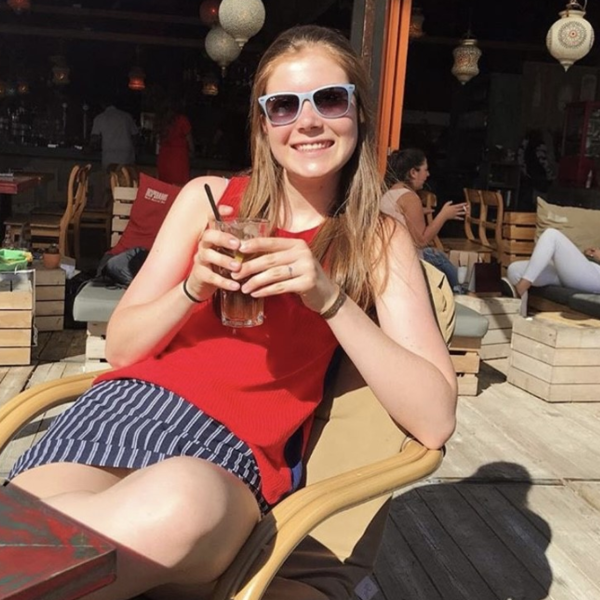 Izzy Sipkema | Houston, TX; The Hague, NL; Dubai, UAE; Muscat, Oman | '23
My name is Izzy Sipkema, and I am from The Hague, The Netherlands. However, I grew up in Houston, Dubai, Muscat, and The Hague. I'm an American and Dutch dual citizen. I am a Biology and Educational Studies double major and a member of the class of 2022.
However, I am doing the Master's in Urban Education here at Rhodes the year after graduation, making me part of the class of 2023 as well. This is my second time being an IPA and I am very excited to get to welcome fellow international students to Memphis! I love Rhodes and would like incoming new students to know that your time at Rhodes will be what you make of it. You are in charge of determining how involved you will be in the Rhodes community and what kinds of things you want to learn and what kind of people you want to be friends with. Rhodes is such a diverse and amazing place, and I look forward to showing all of you the reasons why I am proud to call Rhodes my home.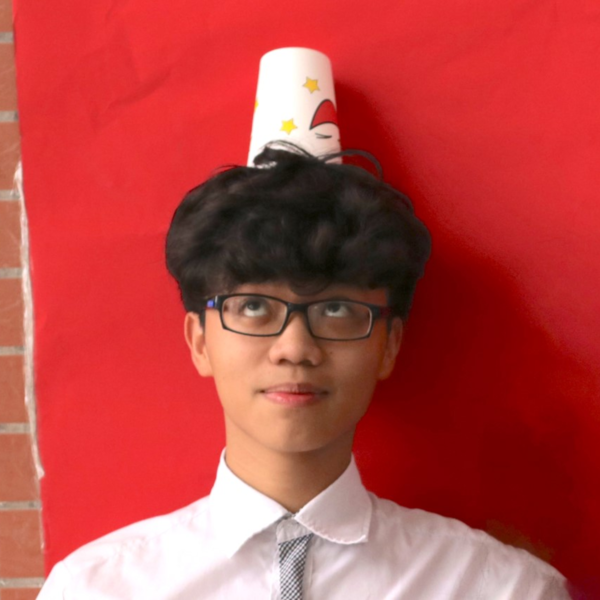 Tung Thieu | Hanoi, Vietnam | '23
Hello everyone! My name is Tung Thieu and I come from a country with a rich and diverse cuisine Vietnam! I am currently a rising junior of the 2023 class and a Media Studies major. I love playing volleyball and badminton, so why don't we? During those past years, Rhodes has given me the diverse and funny experience like never before. I miss the noisy soccer matches and the walks through the Memphis downtown with awesome Rhodes students. The vibe of Memphis is the most precious thing I would not have felt if not for Rhodes. This is my first year as an IPA, and this recalls my first days in college with Rhodes IPAs. Without them, I would find it a lot difficult to integrate into this academic environment. Being a part of the large IPA family is truly an honor.
Hit me up if you'd like to cook. There is no better way to get to know me better.
P/S: I love to talk languages as well! Hê lô and 嗨 to all coming Vietnamese and Chinese-speaking international students!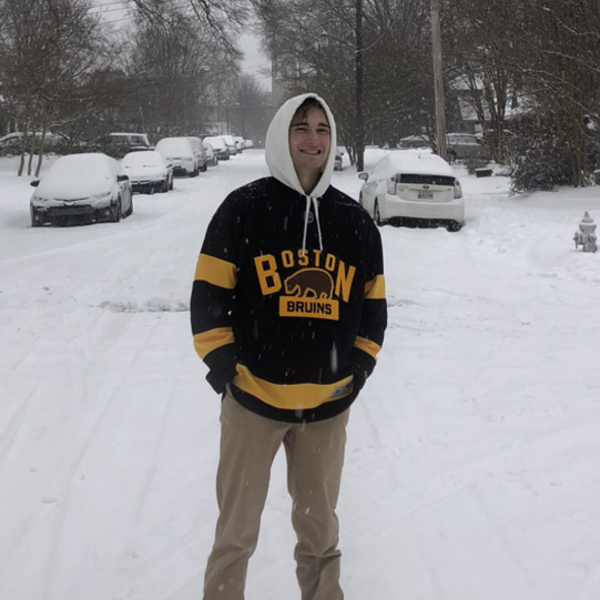 Tim Turcotte | Memphis, TN | '23
Howdy! My name is Tim Turcotte. I am from Memphis but have also lived in multiple parts of the US and I am a German citizen. I am a rising junior and an International Studies major with a German minor.
This is my first year as an IPA and could not be more excited! On campus, I am part of Hillel and the Sigma Nu fraternity. You can usually find me skating around in-between classes or playing sports with my friends. Rhodes and Memphis can be pretty daunting at first, but soon enough you'll be more than comfortable in your second home. If you have any questions about anything I listed feel free to reach out and I'm looking forward to meeting you all!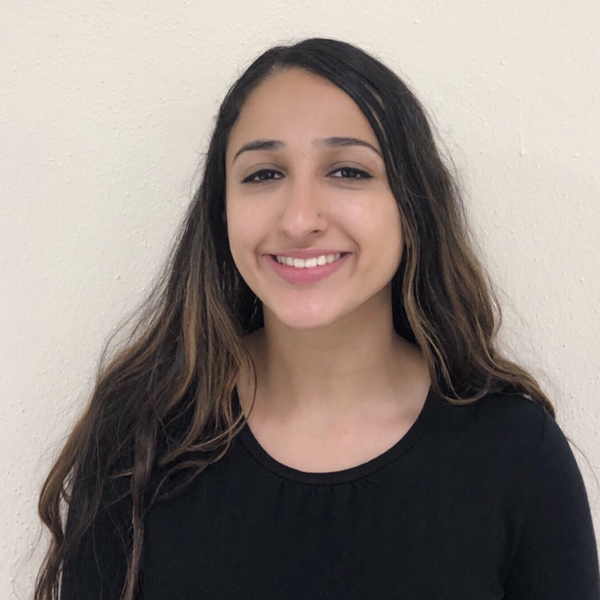 Shereen Haji | Memphis, TN; Kashmir, India | '23
Hey! I'm Shereen Haji and I am in the class of 2023. I currently live in Memphis, but I've lived in seven different places in the U.S. and lived in Kashmir, India. I'm a computer science major and am on the pre-med track. In my free time, I love making art and music, as well as exercising.
As a Rhodes student, I am a member of the Muslim Student Association, Rhodes Medical Spanish club, and the Computer Science club. I really enjoy all of the opportunities and learning experiences that Rhodes has provided. Meeting new students during welcome week really helped me connect with the friends I have now. I also greatly appreciate how teachers truly do care about each and every student and are very passionate about the subjects they teach. I love Rhodes and hope to share it with new students. At Rhodes, this is my second year being an IPA. As someone who has lived in many different places, I understand how hard it can be for some to acclimate to new environments. I hope to welcome international students to Memphis and make the transition to their new home easier!!
Geethika Chelamala | Hyderabad, India; Collierville, TN | '23
Hey guys!👋 My name is Geethika Chelamala, and I was born in Hyderabad, India but spent most of my life in Collierville, TN. I also lived in Doha, Qatar for 4 years. I am a junior majoring in Computer Science while being on the pre-med track.
On-campus, I am involved in multiple organizations, like Rhodes Diplomats, MVP, ASBMB, ASL and Deaf Culture Club, SACA, etc. In my free time, I love listening to music, playing tennis, hanging out with my friends, watching Netflix, and sleeping. In Memphis, my friends and I love to have picnics near the Mississippi River, go to Shelby Farms, walk on the Big River Crossing, and go to the Memphis Zoo. I would describe myself as outgoing, awkward, and talkative. Even though this is my first year as an IPA, I understand how hard it can be to adapt to a new environment due to my past experiences, so I hope to help make the transition a bit easier for International students. I look forward to meeting new people, forming new friendships, and talking about random stuff. 😃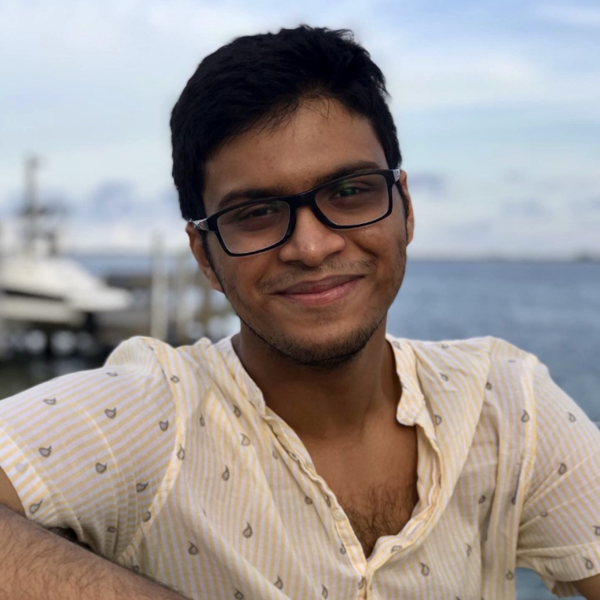 Jay Chatterjee | Kolkata, India | '23
I am Jay Chatterjee, a rising junior from Kolkata, India. I am majoring in Economics and International Studies. I'm involved in Greek Life, and also work with Culture of Consent and The Food Recovery Network. I am passionate about food (always down to try a new restaurant), travel, politics, art, and tennis.
This is my second time being an International Peer Advisor and I am excited to meet all of you in the fall! As an international student myself, I know that we each have our own distinct stories to tell and experiences to share. Rhodes has taught me a lot about myself and how to proudly own and express my cultural identity, without hesitation or apology. Moving into a new environment and a new country is a daunting experience but I am lucky to have made some great friends who made the transition smooth and comfortable. I hope to help replicate the same for all of you. The international community at Rhodes is famously tight-knit and I'm excited to welcome you all into it and hopefully form lasting friendships.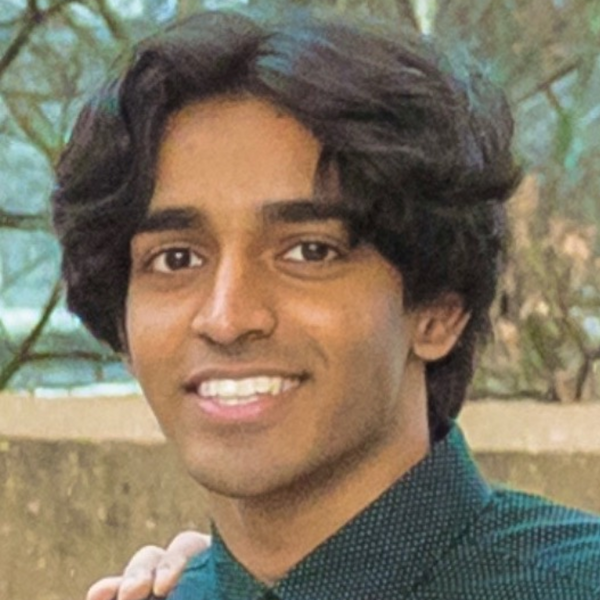 Jithin Manikonda | Anantapur, India; Memphis, TN | '23
Hey guys! My name is Jithin Manikonda, and I was born in Anantapur, India, but I grew up mainly in Memphis, TN. I am a Neuroscience major and am also planning to minor in Chemistry.
Going onto campus as a junior, I am involved in many things, including the South Asian Culture and Advocacy (SACA) and many intramural sports, such as basketball, volleyball, and flag football (I love to play and watch sports.) Overall, I try to balance out my interests and academics to make the most of my time here at Rhodes. With that being said, this is my first time being an IPA so I am very excited to make friends from different cultural backgrounds. Rhodes is an amazing place with a very close international community, so I am looking forward to welcoming you guys onto campus!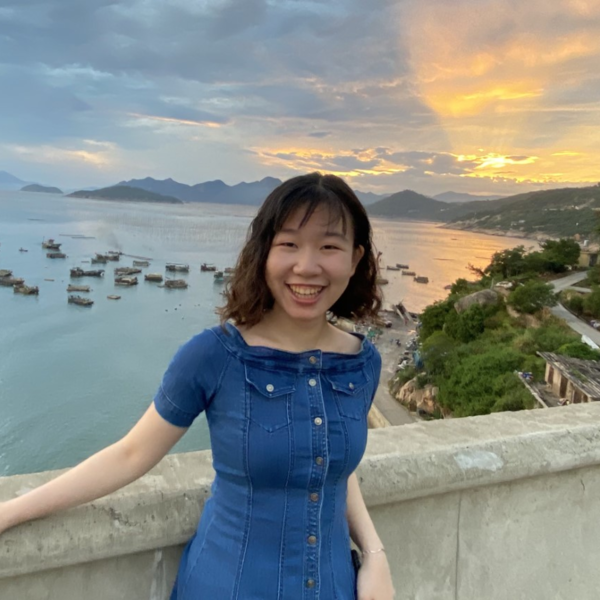 Shuang Wu | Fuzhou, China | '23
Hey! My name is Shuang Wu, and I'm from Fuzhou, China. I am a prospective Biology major student and a rising junior. I love music, dancing, and animals! I'm involved in clubs, harp ensemble, and HPS (Health Professional Society) on campus.
This is my first year as an IPA, and I am more than excited to be one of the first to welcome our international students to the Rhodes community. Rhodes creates an inclusive and diverse environment for international students, and I am proud to be a member of the international community. I understand the struggle you might need to get through in a new environment, and you are always welcomed to come to me if you have questions or concerns! Covid-19 has changed the way we live and the way we interact with the world. I believe that it is even more important for every individual to stand together and support each other at this time. I hope to help y'all as I can. Can't wait to see y'all on campus!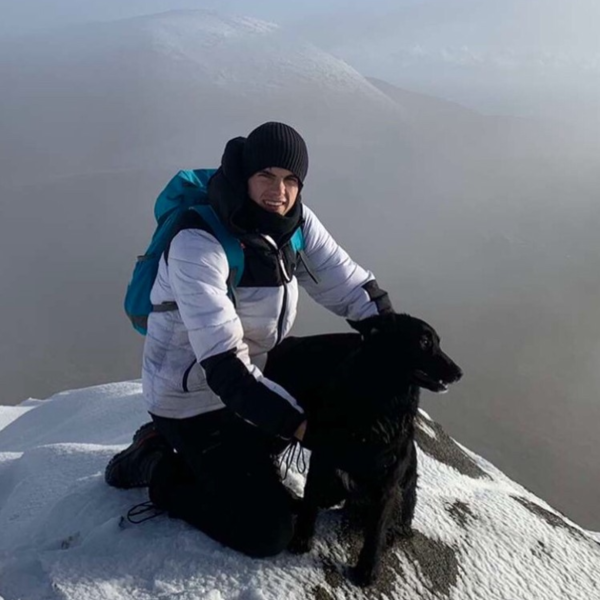 Ryan Simms | Banbridge, Northern Ireland | '23
Hey everyone, my name is Ryan Simms, I am from Banbridge, Northern Ireland and I am a rising junior and a physics major.
I am super excited to be an IPA this year as I had such an amazing freshman orientation. Getting to meet so many new people in such a great environment is awesome and I want to make sure you all have a great time and are well prepared to begin freshman year.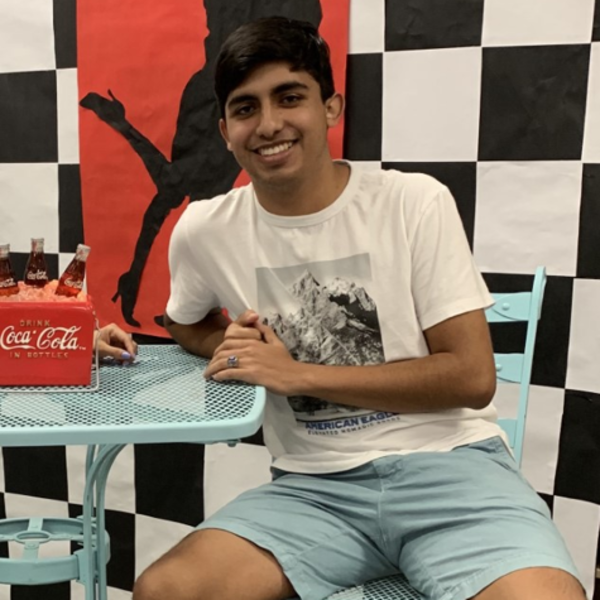 Luis Gallegos | Hamburg, AR; Michoacán, Mexico | '23
Hey everyone, my name is Luis, and I am from Arkansas but born in Mexico. I am a rising junior majoring in computer science.
I am looking forward to being an IPA this year and welcoming you all on campus. I enjoy reading books, drawing, and going on long runs – so if you want to suffer a little with me, we can go on a daily 5K… or not. I understand moving across the world can be stressful especially making an unknown environment your home for the next four years. I am always here to help so don't be shy to ask.
Katie Cruse | Batesville, AR | '24
What's up awesome people!  I'm Katie from Batesville, Arkansas. I am a prospective Biochemistry & Molecular Biology major in the class of 2024.  International students are some of my closest friends at Rhodes. Many of you share interesting stories from your past and unique perspectives on my own American culture.  I have not experienced culture shock myself, but I have watched closely as my friends experienced the ups and downs of adjusting to a new culture. I care a lot about making you feel welcomed to your new home. I look forward to forming close friendships with the incoming class of international students!
Btw, I love swimming, hiking, kayaking, and rock climbing.  This fall I hope to be involved in the Crew Team (rowing), Rhodes Outdoor Organization, Chess Club, Health Professions Society, ASBMB (American Society for Biochemistry & Molecular Biology), French Club… and whatever else sounds interesting.  I can't wait to meet you all and do fun stuff together! 😊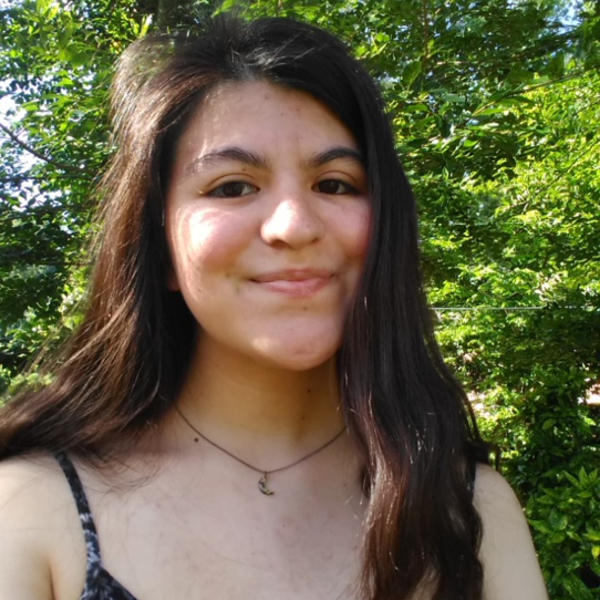 Maria Vega Vazquez | Mexico City, Mexico; Birmingham, AL | '24
Hello! My name is Maria Vega Vazquez, and I am from Mexico City. I moved to Birmingham, AL when I was eleven, and I lived there until this semester. I am a rising sophomore and currently studying computer science and thinking about minoring in art or French. This is my first year as an IPA and I am looking forward to meeting everyone!
Besides being an IPA, I am involved in the computer science club. For fun, I enjoy drawing, taking walks, watching movies, and getting to know people. I remember how isolating it felt moving to a new country and starting school someplace new, so I hope that I can do my best to help you get acclimated to your new home! I am looking forward to this year and making people feel welcome at Rhodes!
Diyora Temirova | Germantown, TN | '24
Hey Rhodes! My name is Diyora Temirova, and I'm an Uzbek-American sophomore at Rhodes. I plan on majoring in Psychology and minoring in German. I'm an avid musician and language learner. I've been a Memphis native for over a decade, and my favorite places to visit around here are Shelby Farms, anywhere in Midtown, and our distinguished Germantown-location Target™.
I can't wait to meet all of our international students in person for the first time!
Khulan Erdn | Ulaanbaatar, Mongolia | '24
Greetings, fellow humans! 'Tis Khulan (pronounced Hu - lan), a sophomore who likes to enjoy a hot cup of tea with her mood-specific playlists that took 5 hours to curate. I am intensely fascinated with the music business, journalism, Jack White, and the spirit of rock n roll in the city of Memphis (the latter caused multiple occasions where I had to pinch myself after realizing that both Jeff Buckley and Robert Johnson used to live within some miles from the campus). At the time of writing this, I am obsessed with the Loki TV series (those fan theories!), 80s New York City art scene, knitting, and historical Mongolian stamps. Other *fun* titles to describe myself would be: a periodic bad painter/writer/nighttime philosopher who possesses a conflicting relationship with her interest in international politics. Anyways. No more descriptions. Oh wait, last one — I love talking to people for hours and getting immensely exhausted afterward. Absolutely no regrets, though! 
I adore Rhodes with all my heart. The campus is not only aesthetically top-notch, but it also contains a vibrant and nurturing ground that welcomes all types of species. Especially cat-alike-species. As a lynx, you get to live and thrive in an environment where there are knowledgeable professors who just really want you to flourish as well as awesome staff members who are always there to help. The students embody the active spirit, and these, with many other things I left unmentioned, form Rhodes College. So friends, welcome to the family!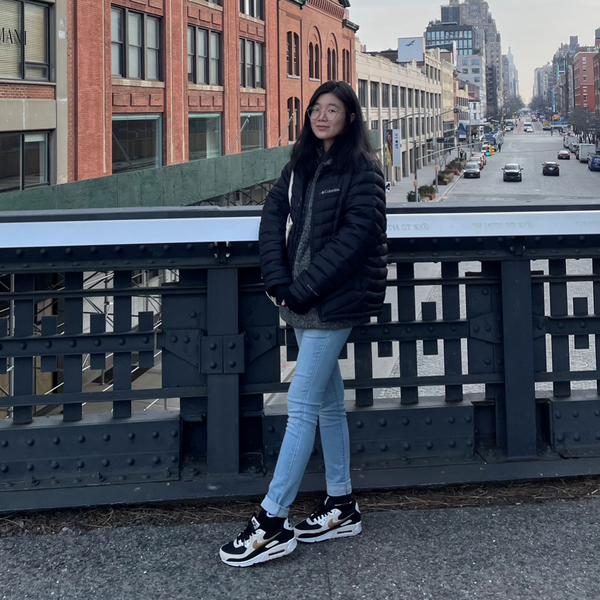 Jessica Myat | Yangon, Myanmar | '24
မင်္ဂလာပါ! That's "hello" in my language! What is it in yours?
My name's Phyu Sin Myat or Jessica. I'm a rising sophomore from Yangon, Myanmar and my intended major is Neuroscience with a Maths minor.  I am the current Vice President of A.S.I.A. and I'm also the Social Media Manager for the CS club this upcoming year! Apart from that, I am also a member of the Bee Keeping Club, Food Recovery Network and the Bridge. 
In my free time, I'm mostly asleep or watching anime! I also like to read fiction that makes me ball my eyes out and non-fiction that makes me question the world. I'm most interested in the brain and how it works because it is the only thing inside of us that we don't truly understand! 🧠 It's so fascinating to me. I love getting to know more people and learning things that make their eyes spark, whether it be international politics or zodiac signs! 
Being part of the International Community at Rhodes is such an honor because you get to learn more about all the different countries in the world while also learning more about a person! But yes, if you have any questions, don't hesitate to reach out to me at myapm-24@rhodes.edu! Can't wait to see you soon! Welcome to Rhodes!!! ✨ 😊