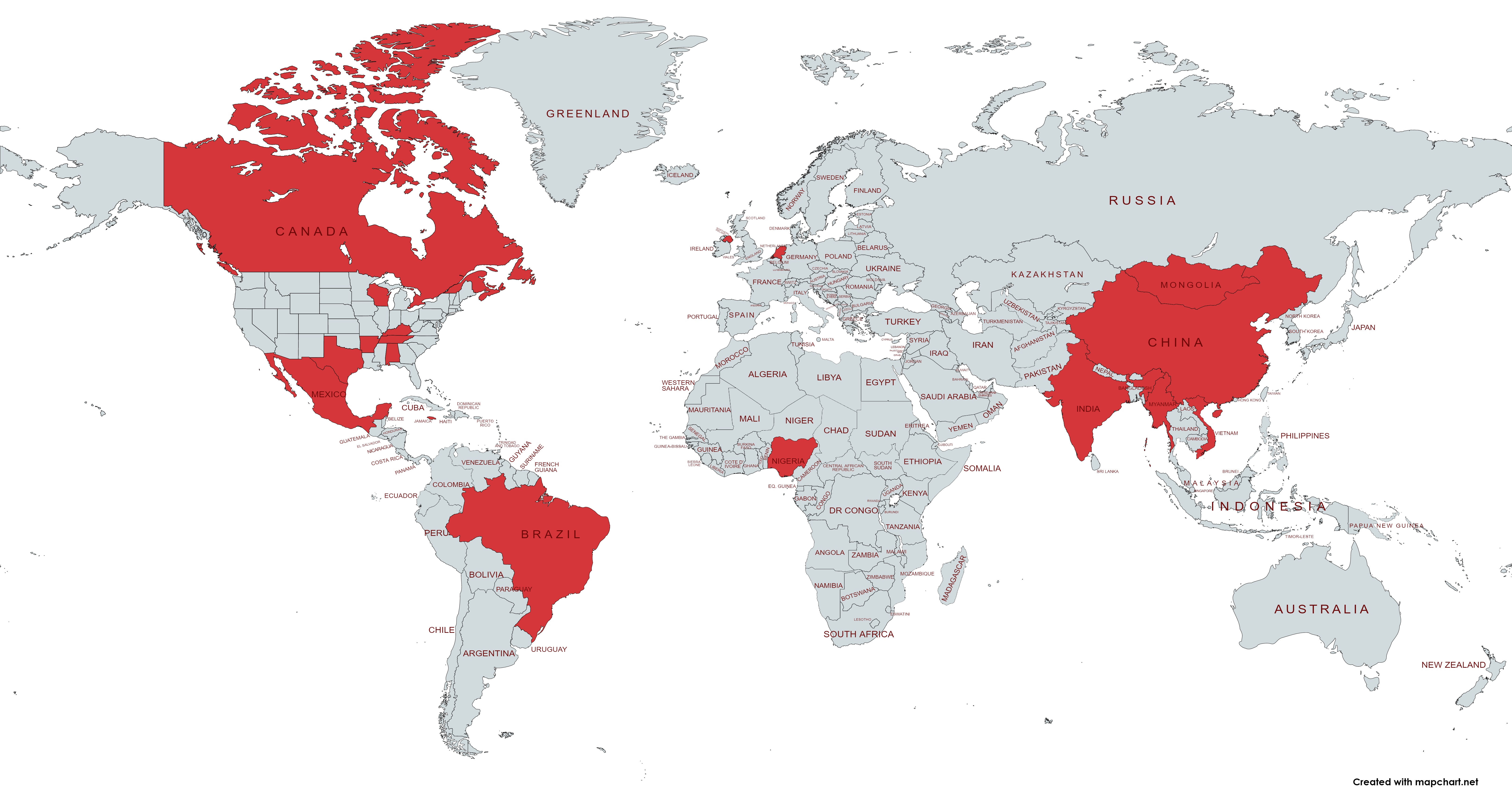 2022 - 2023 IPAs
These students provide leadership to the international student population at Rhodes by helping new international students to acclimate quickly to their new home. The IPAs are older students (US or International) who enjoy being a resource for our international students about life in Memphis, at Rhodes, in the US, and about cultural transitions.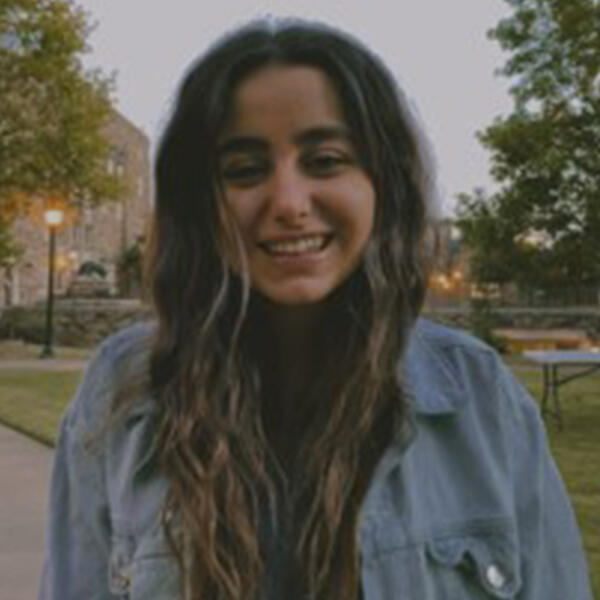 Sheida Mirzaei Domabi | Iran | '25
Growing up in Iran, I always loved to explore new cultures and visit new places. Traveling was an option, but I wanted to have an educational experience to meet people with the same interest and different backgrounds. And that is how Rhodes has been my home for the past two years. Every day I learn something new about different countries and languages, and I love it. Meeting people from different backgrounds has taught me no matter how different we are from one another; we are more similar than we think.  And we connect more than we think. I'm majoring in neuroscience since I'm passionate about human brains and how we all are bonded, and how we feel the things we feel. As much as I love learning I believe we are at Rhodes not only to study, but also to enjoy the little time we have together. I know how hard it is to enjoy life while adjusting to a new world, but I'm so excited to help upcoming international students to feel Rhodes is their new home. 
Agda Laakso| Espoo, Finland | '26
Hey guys! My name is Agda, and I'm from Espoo, Finland. I'm a rising sophomore and planning on majoring in Computer Science with a minor in Math. I'm part of the Women's Tennis team and have been playing since I was 3 years old. I also love to bake and go on walks with my friends. This summer, I'm joining a tumor research lab at St. Jude Children's Research Hospital. Feel free to reach out to me with any questions. I can't wait to meet all of you!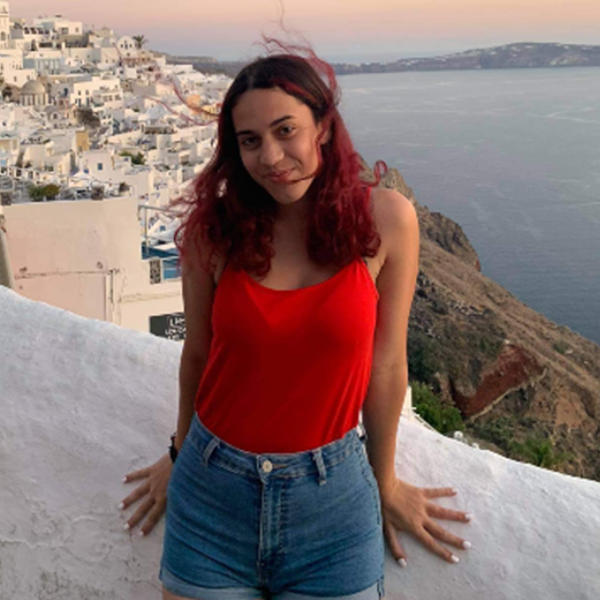 Anna Tassou | Thessaloniki, Greece | '25
Hello! My name is Anna Tassou and I am from Thessaloniki, Greece. I am a rising sophomore and intended Biochemistry and Molecular Biology major with a Psychology minor. This is my first year as an IPA, but other than that I am part of the American Society for Biochemistry and Molecular Biology (ASBMB), Rhodes Diplomats (the people giving tours on campus), I work for the Modern Languages Department, and volunteer at the Memphis Animal Services (basically I just get to play with cute dogs). I also love to dance and I play the piano. 
Coming to the US for the first time was definitely hard but I love the international community at Rhodes because these people made me feel welcome and have made the experience so much more fun. It is amazing being surrounded by people from all around the world and learning about different cultures as well as sharing things about my own. I genuinely met some of the coolest people and some of my current closest friends during the international welcome week so I am really excited to get to know all of you!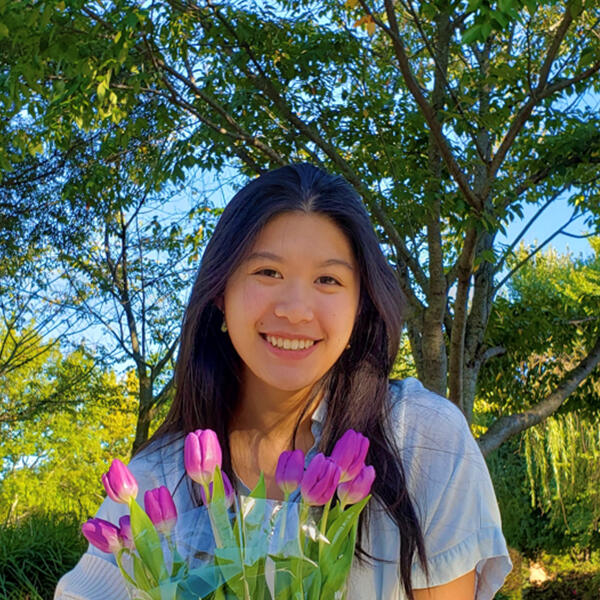 Bernadette Truong | Vietnam & Memphis, TN | '26
Hi there!!! My name is Bernadette Truong, and I'm Vietnamese American but born and raised in Memphis. At Rhodes, I hope to pursue pre-medicine, and I'm exploring neuroscience and biochemistry. On campus, I'm involved in the Rhodes Orchestra, A.S.I.A, and ASBMB. This year will also be my first time being an IPA and a mentor for MVP. In my free time, I love getting involved in the Memphis community, playing tennis, learning new languages, and hanging out with friends.
As part of the Class of 2026, I have come to love Rhodes for its environment, opportunities, and most of all, the caring and supportive community. Though I'm not an international student myself, I am really passionate about meeting new people and learning about everyone's different journey. I know that the transition may not feel easy or perfect at first, but I strongly believe that you will love Rhodes and that one day, it'll feel like another home. I'm super excited to welcome, share, and help you on your way to unlocking your full potential. Please know that you can come to talk to me about academics, extracurriculars, campus life, or anything else that you need. You can contact me at trubt-26@rhodes.edu. Rooting for your happiness/success & looking forward to meeting you! ☺️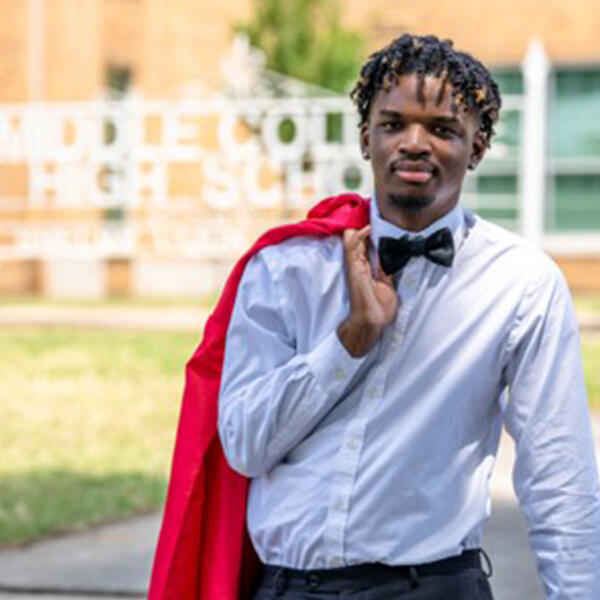 Brandon Washington | Memphis | '26
I am a rising sophomore from Memphis. I am a person to contact about ways to get involved on campus. From Posse, to Mock Trial, to working in the International Programs office, and much more.
The advice that I would give a new student is that you shouldn't limit yourself to just things that your friends are involved in. You should join clubs where you don't know anybody because sometimes you can make great connections and find new passions.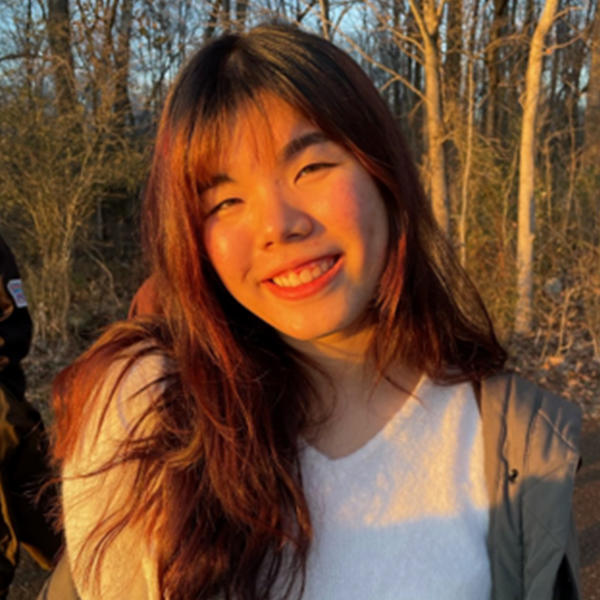 Chau Le | Hochiminh City | Vietnam; New Jersey | '24
Welcome to Rhodes! It's a much better place with you here. The international community at Rhodes is a tight-knit and special one that I adore immensely, and I can't wait to be one of the first people to welcome you to your second home and to this loving community.
I'm Chau, a rising sophomore from Hochiminh city, Vietnam, but I went to high school in New Jersey. On campus, I'm a Rhodes Diplomat, a member of Greek Life, ASIA, RUF, Food Recovery Network, MVP, and Rhodes Theater Guild. My favorite thing to do at Rhodes is going to the events on campus. There is always something exciting going on everyday, from cultural ones that ASIA, LSA, SACA, MSA put up, which are usually filled with very delicious food ;), to very impactful events from Amnesty International, Culture of Consent, fun-filled RAB events, or very cool performances by Curb Institute, RCDC (Dance Company), Choir, Orchestra, Fencing Club or our amazing Theater program. As you get on campus, I'd love to accompany you to any of our campus' lively events or keep you updated on what's resources available on campus–especially to all the cultural organizations and events that might feel more like home. (It's my specialty truly, you can catch me at almost all the events, even the academic ones.) In my free time, I love going on picnics, playing pool, badminton or chess. 
I love Rhodes with all my heart, and I can't wait for you to experience it for yourself. SO thrilled to meet each of you so soon! In the meantime, feel free to reach out to me at lech-24@rhodes.edu if you have any questions :)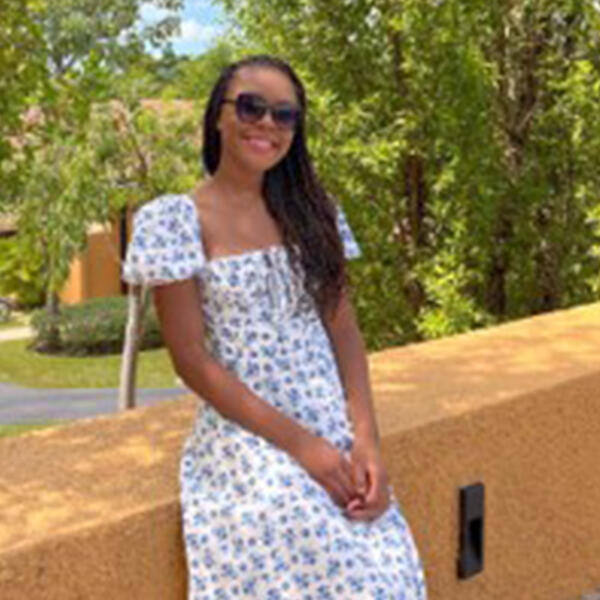 Kathryn Githinji | Topeka, KS | '26
Habari ("Hello" in Swahili)! My name is Kathryn, and I was born in Topeka, Kansas. I went to high school in a suburb north of Chicago, and my family is from Kenya. Currently, my intended major is Biochemistry and Molecular Biology with a Spanish minor. I am an Admissions office student employee.
I attended a global boarding high school, so I understand the fun and fear of being away from home and the importance of building community. No worries – Rhodes is a welcoming and inclusive community. It will become your second home soon.  
I am pretty involved on campus. I am a Peer Assistant, International Peer Advisor, Treasurer for the Minority Association of Pre-Med Students (MAPS), Multicultural Vision Program (MVP) Director of Training and Involvement, mentor, and mentor/mentee liaison. I am a member of multiple organizations on campus: the African Students Association (ASA), Black Students Association (BSA), STEM Cohort, a Health Professionals Advising student (HPA), and Reformed University Fellowship (RUF).
I enjoy playing soccer, listening to music, and hanging out with friends while exploring Memphis.  Feel free to email me at gitkm-26@rhodes.edu  I would love to answer any questions you might have.
Molly Hirner| Kansas City, MO | '25
Hi everyone! My name is Molly Hirner, and I am from Kansas City, Missouri, but I also spent part of high school in Southern Oregon!! I am a rising junior, an economics/mathematics major, and plan on minoring in international studies!
I also love taking Russian language classes at Rhodes! In my free time, I love to travel, cook food, learn languages, and read (let me know if you have any book recommendations)! My favorite activity to do in Memphis is to go to bookstores and try new restaurants because the food here is amazing! On campus, I am a Rhodes Diplomat, Resident Assistant, member of Chi Omega, part of the Model UN team, and treasurer of the Russian Club. Also, this summer, I am interning at an economic development firm in Cape Town, South Africa! I cannot wait to meet you all and I am so excited to be an IPA this year! Feel free to reach out if you have any questions about Rhodes or Memphis!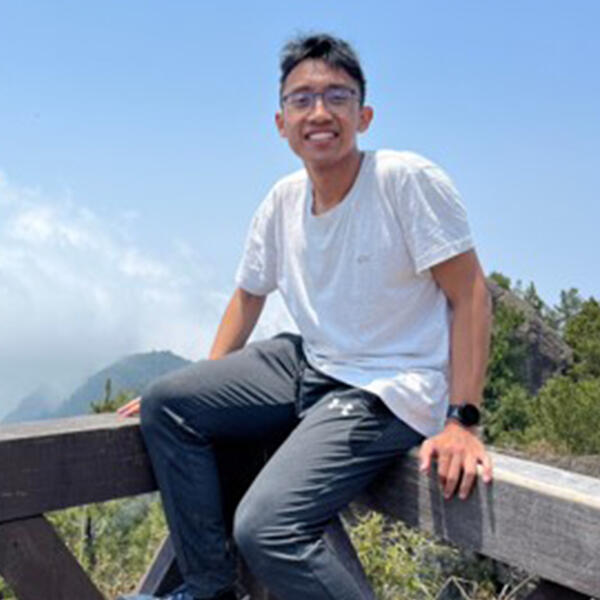 I am Norm, a senior majoring in International Studies, originally from Myanmar. I have been an IPA since my sophomore year, and it has been really fun every year to get to know y'all. I am part of the E-board of Amnesty International at Rhodes. We plan many activities to inform about Human Rights issues and to take action in Memphis and beyond. I am hoping see y'all at our meetings and events. I have also studied abroad in Taiwan and am doing an internship in France this summer, so I am happy to share with y'all about all the opportunities at Rhodes. Here's a picture of me on top of a mountain in Taiwan!
Be open-minded, don't hesitate share your passion, hobbies, or experiences with others, and listen to theirs. Because, regardless of the countries or cultures that we come from, there are so many things that we share. You will gradually be surrounded by people with similar interests and passion. Rhodes is the place where you will make such profound friendships. 
Also, as internationals, we are far from home. While at Rhodes, friends are our family. We all rely on each other. We are all here for each other. Don't ever hesitate to reach out for help when you need.
Can't wait to meet y'all in August! 🥰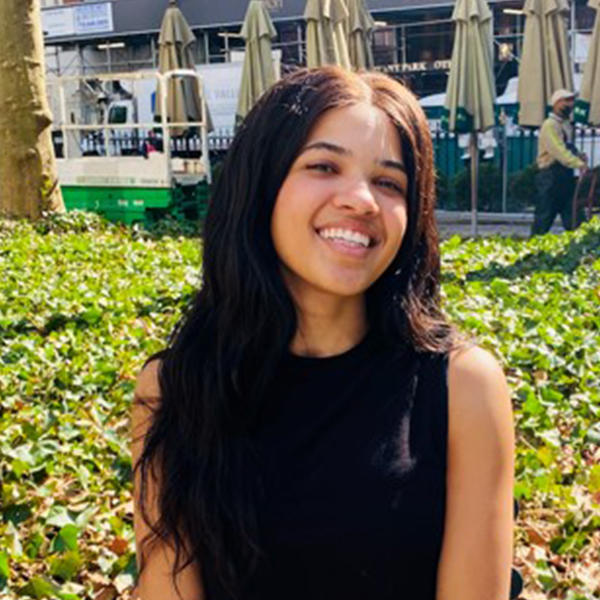 Naomi Bates | Colorado | '24
Hi! My name is Naomi Bates! I am originally from Colorado but just recently moved to New York. I am a rising junior and a Political Science major with a minor in Psychology. I am currently a part of the acapella group Lipstick On Your Collar at Rhodes. I am also a part of the ASL club. In my free time, I love to run, hang with friends and explore Memphis. I have learned a lot throughout my time at Rhodes and love to share my experience! I cannot wait to meet you all and If you have any questions feel free to reach out.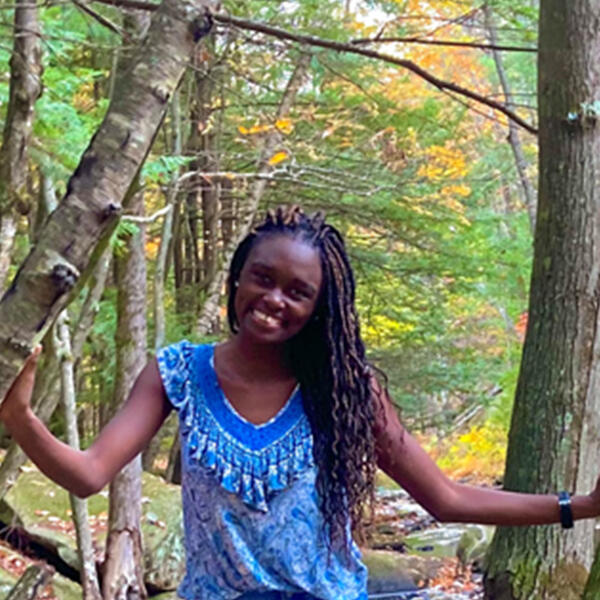 Serena Williams| Uganda | '25
Hi! My name is Serena Williams and I'm from Uganda. I am a rising junior majoring in Biochemistry and Molecular Biology on the pre-med track. Apart from being an IPA, I am also an event coordinator for the African Students Association(ASA) and a member of the STEM COHORT, Health Professions Society (HPS), Black Student's Association (BSA), PIE RAM, and Biochemistry and Molecular Biology club.
In my free time, I love playing guitar, singing, dancing, reading good fiction novels, and hanging out with friends.
I am looking forward to meeting you all. I am confident that you will feel welcomed and find a sense of belonging with the international students community here at Rhodes. Please feel free to reach out if you have any questions or need anything.  
Sophie Snodgrass| Fayetteville, AR | '23
Hi everyone! My name is Sophie and I am from Fayetteville, Arkansas! I'm a biology major on the pre-Veterinary track. 
I am so excited to be a part of the IPA crew this year and I can't wait to see what is in store for the 2023-24' school year!
I am on the volleyball team here at Rhodes but I love going to all the sporting events and cheering on my fellow lynx! Some of my favorite things to do lately include getting a matcha latte at Starbucks, studying in FJ, going on walks around campus, and reading! I'm currently reading All Things Bright and Beautiful (I recommend it if you are also interested in the animal science field). 
Can't wait to get to know everyone and make your experience at Rhodes the best it can be!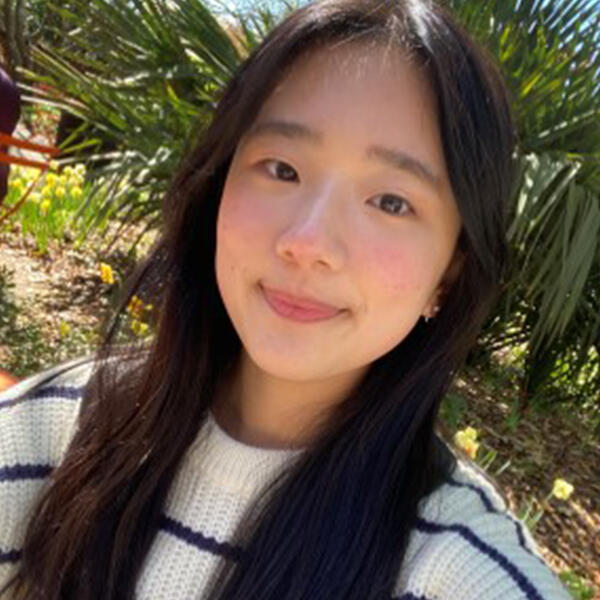 Sue Lee| Hamilton, Canada | '25
Hi everyone! I'm so happy to welcome you all to Rhodes. My name is Sue and I'm an English major with a French minor. Even though I grew up mostly in Hamilton, Canada, I was born in Korea and have lived in Russia and Azerbaijan when I was younger, so I have a pretty solid understanding of what it feels like to adjust to a new country. I'm a member of the Southwestern Review, the Rhodes literary magazine, and have been involved in RUF (Christian fellowship community) and Roots (gardening club) for a while, so let me know if you'd like to get to know any of those better!
Please don't hesitate to reach out to me or any of the IPAs with things you might need help with, even something like pulling down the blinds in your room (which is something I remember really struggling with) and if it's beyond me we can struggle together as we try and figure it out :) Rhodes is a safe place to make mistakes and grow and you'll find that you end up growing a lot while you're here. Looking forward to meeting each and every one of you!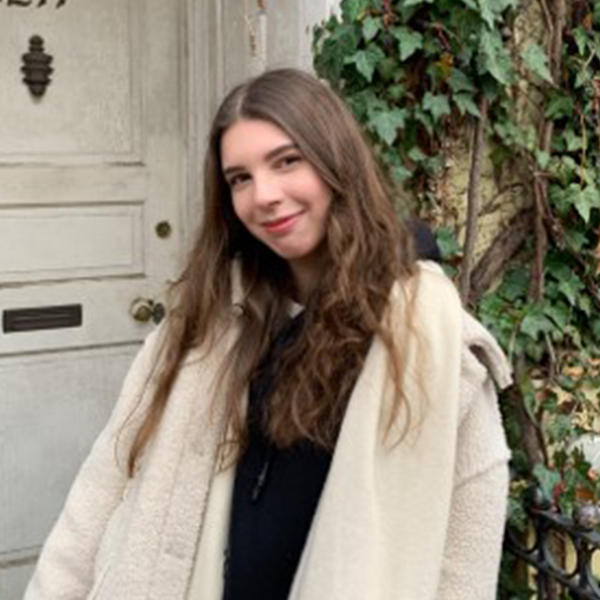 Julia/Yulia Vasedkova | Belarus | '25
Hello everyone, I'm Julia (which, I must confess, is a shamelessly Americanized version of my Slavic name Yulia or Yulya).
I was born and raised in Belarus — a small country on the edge of Eastern Europe — but moved to Russia at the age of 13 and had lived there before coming to Rhodes last summer. Severely cold winters and the necessity to always (always!) put on a couple of extra sweaters have certainly taken its toll — I've acquired quite a peculiar habit of drinking exceptionally hot drinks and wearing a maybe-a-little-bit-too-warm jacket when everyone around me is clothed in shorts and T-shirts, with a cup of an extra ice latte in their hands.
Several things I am utterly captivated by: playing Chopin in the moonlight, writing confusing poetry riddled with weird metaphors I myself sometimes find impossible to understand, reading Jane Austin (and a little bit of Dostoevsky), philosophising just about everything, and getting to know as many incredible personalities as I can.
Welcome to the Rhodes family! I am looking forward to meeting all of you and helping you to find a new home in this incredibly multifaceted and vibrant community.