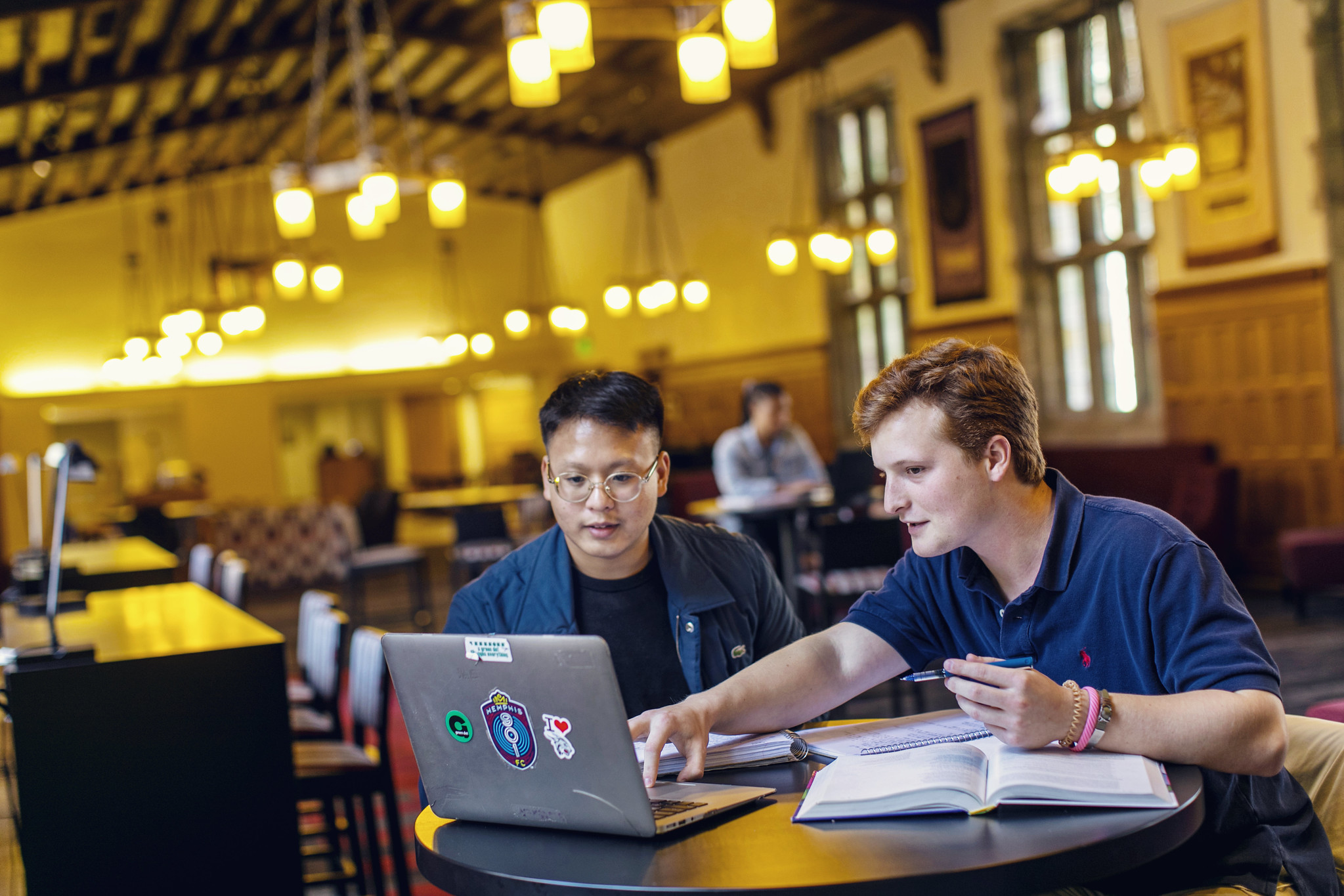 Free English language support is available for any student, native- and non-native speakers of English alike. We can help you with common English language issues in written or spoken English. In addition to getting some answers on your English questions, you are assisting our TEFL tutors, who are very interested in honing their teaching skills before they begin working as ESL teachers after graduation. Here's our English Language Support page to get you started!
The Writing Center at Rhodes College is dedicated to cultivating strong, independent writers. At the Center, a trained tutoring staff maintains a peer-to-peer teaching environment in which student writers of all levels can receive assistance at any stage of the writing process and for writing in any discipline. The Center also provides instructional resources and staff support to faculty teaching writing in their courses. The Writing Center is located on the first floor of Barret Library (Room 122). Students may drop in for an impromptu session or sign up via the Writing Center's webpage. First year students are especially encouraged to visit!
Student Accessibility Services (SAS) views disability as an integral part of diversity at Rhodes College. Through collaboration, we ensure students with disabilities experience access and inclusion in their educational programs through accommodations or other modifications. Currently, 20% of Rhodes students are registered with SAS. This population includes students with a variety of documented conditions, such as Learning and Attentional Disorders, Psychiatric Impairments, Chronic Health Impairments, Mobility Impairments, and more. Contact SAS to understand what accommodations may be available to you.
The Career Services Center at Rhodes College is dedicated to assisting and guiding students through the career development process and empowering them to achieve meaningful careers over their lifetime. 
Career Services are located in the same office as the Buckman Center for International Education in the lower level of Burrow Hall (Burrow 106). Some of the things that career services can provide you include but are not limited to the following:
Career Development Programs and Networking Opportunities
Internship Programs
Career Closet for professional clothes, shoes, and more, free to our students who need an interview outfit
Graduate School Application
Employer Connections and Job Search Assistance
Professional Development Coaching
Free Online and Print Resources
Go to the Career Services webpage and make your appointment today!