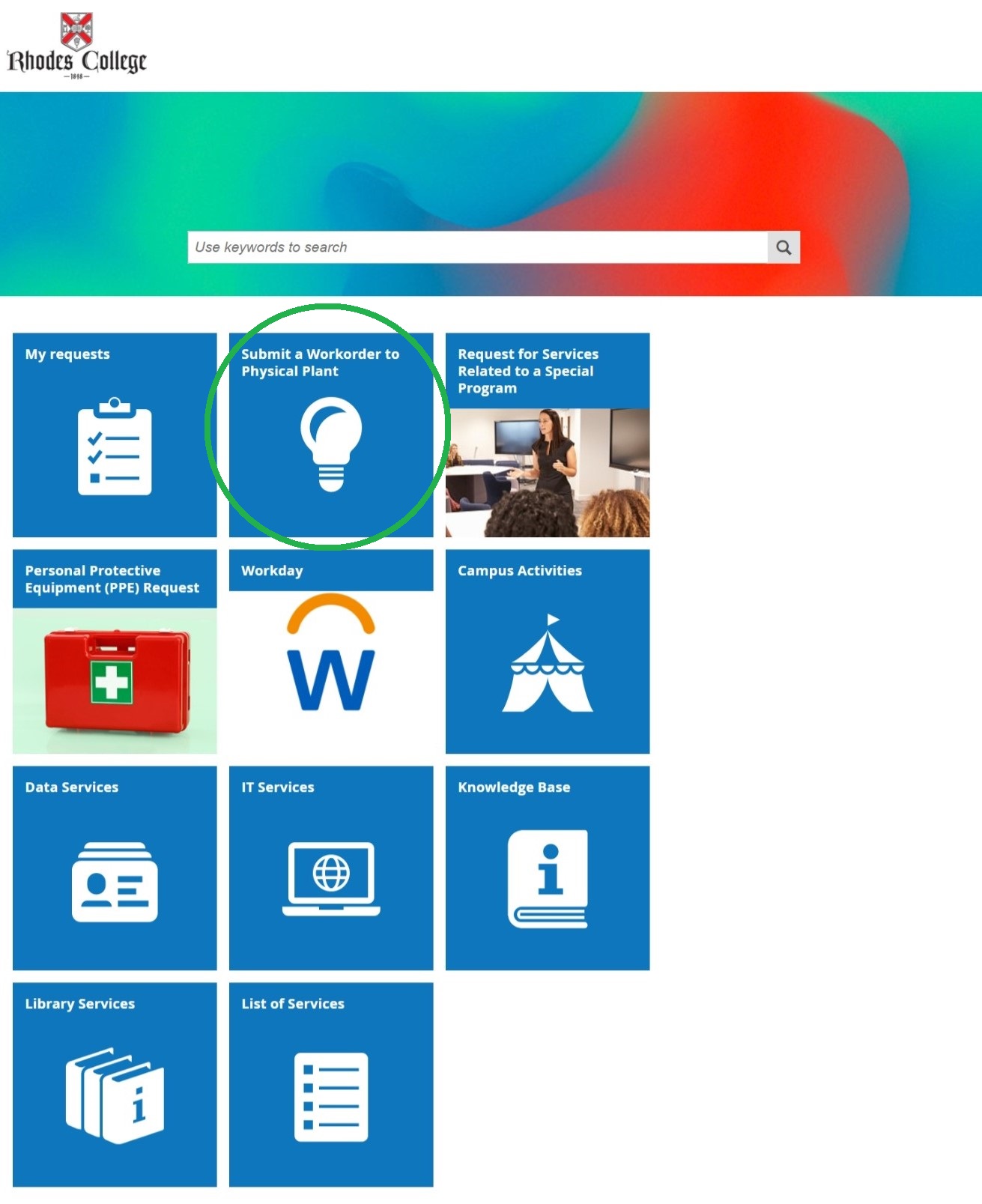 I have a problem in my room. How can I get it fixed?
The Rhodes College Physical Plant, responsible for maintenance on campus, has an online work order request form where you can ask for help with problems in your dorm room. Click HERE to access the form.
To help route your requests to the appropriate team quickly, please select the group that can best meet the needs of your request and submit a workorder:

Access (Keys and Fobs): Submit a workorder for lost or replacement keys/fobs. 

Engineering/Maintenance: Submit a workorder for HVAC, electrical, plumbing, or building maintenance.

Grounds: Submit a workorder for the Grounds department.

Housekeeping: Submit a workorder for the Housekeeping department.

Miscellaneous: Submit a workorder for recycling, pest control, vending machine issues, and washer/dryer repair.

Special Services: Submit a workorder to move furniture, boxes, and bed bunking.
 
Physical Plant does not:
Service Greek houses
Assemble furniture
You can find more information about the Rhodes College Physical Plant on their website.