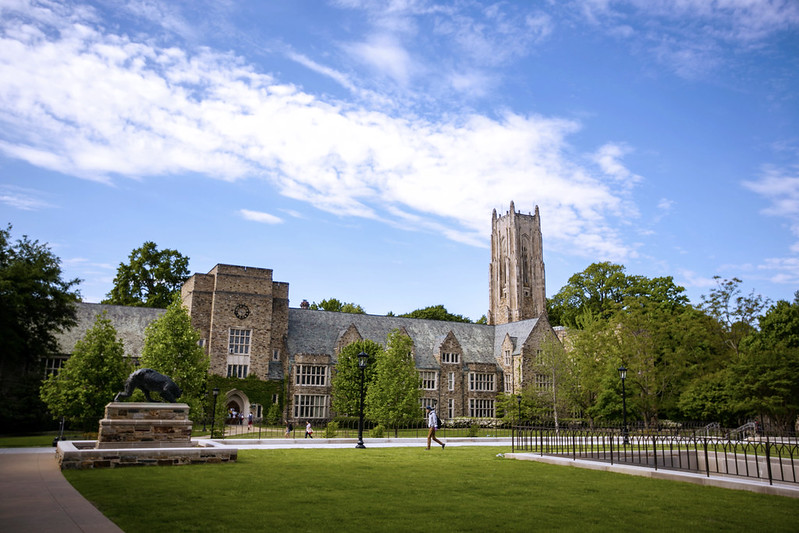 This is a public page with resources for all students in the US, with and without documentation.
As a compassionate community dedicated to our core values of truth, loyalty, and service—values that affirm the inherent dignity of each member of our community, asking us to honor, respect, and serve every person - we affirm the following:
We will continue to engage in passionate but constructive dialogue, maintain our commitment to academic freedom and the freedom of speech, and hold ourselves accountable to the highest standards of truth, loyalty, and service to each other;
We will continue to support the Deferred Action for Childhood Arrivals Program (DACA), and as part of this commitment to our students regardless of their immigration status, we joined other institutions in the "Statement in Support of the Deferred Action for Childhood Arrivals (DACA) Program and our Undocumented Immigrant Students"; and
We will continue to strengthen our support of every community member in preserving the freedoms that would otherwise be threatened by discrimination based on race, national origin, sex, sexual orientation, gender identity and expression, political affiliation, disability, and religion.
Let us all recommit ourselves to supporting one another—to do all that we can to ensure that our community is a place of deep compassion for every member.  We reaffirm the mission for which we exist, recognizing the power of our community to pursue and promote truth, loyalty, and service.
Scholarships
Please review these PDFs from Immigrants Rising for scholarships which don't require don't require proof of citizenship or legal permanent residency.
Additional databases of scholarships and fellowships available for undocumented young people:
Stay Up to Date from Multiple Reputable Sources
USCIS Official Site for DACA. You should consider the DHS.gov site to be outdated on DACA-related information, unless it specifically has a current "Updated Date"   
Memphis-Area Resources
Advocacy Links
Advocacy efforts are more important than ever. Here are links for information and referrals to advocacy opportunities:
Regarding Travel to Puerto Rico for Study (as of 2/21/2019)
We advise that students consult an immigration attorney prior to the proposed travel, to inquire about risks related to re-entry as well as potential risks to later DACA renewals.
Currently:
It is lawful for people with valid DACA status to travel to Puerto Rico and return. Advice: take your DACA paperwork and passport and make sure to keep records of your itinerary and pertinent study-related documents with you in your carry-on.
Study providers in Puerto Rico report having people with valid DACA status successfully complete their program and return to the US without known issues.
People with valid DACA status should not take any excursions or trips outside of Puerto Rico, even on study-related business, if it would constitute travel to another country. This includes selecting direct flights, only, between the US and Puerto Rico, NOT transiting through another country en route in either direction.
Potential Risk:
USCIS has sometimes flagged travel to Puerto Rico as "travel abroad," which can cause issues at the time of DACA renewal. This can (usually) be solved with the help of an immigration attorney.
Issues beyond your control may cause emergency travel to another country: extreme weather evacuations, unexpected airplane re-routing, etc.
Please note that legal/attorney fees are the responsibility of the student.