Within the West, our conception of democracy is largely informed by rhetoric surrounding ideals of liberty, freedom, assembly, equality, citizenship, victory, wisdom, faith, and the understanding that our way of life and governance is simultaneously eternal and timeless.  Propagandic reminders of these values are so pervasive in our life that their presence is largely unnoticeable.  An excellent way to cement an ideal within the mind of a people is to engrain it within something unavoidable, such as money.  This knowledge was not lost on the Romans, who used a variety of visual symbols to communicate with the public.  While literal literacy is assumed and common today, Roman propagandists had to rely upon a visual vocabulary.  Images such as personifications of victory, peace, liberty, and faith became ubiquitous on Roman coins, usually on the reverse, with the current emperor's head on the obverse. 
These Roman virtues were nearly all female, being either goddesses or divine personifications of the aspect that they were said to represent.  For example, Pax was a personification of peace, Roma a personification of Rome, and Libertas a personification of liberty.  It is with these images of female iconographic virtue and power that Americans and other Western European nations draw our collective ideas of what democracy looks like visually.  Whether it is an innate human characteristic or a byproduct of our Greco-Roman cultural, societal, and political heritage, we feel the need to anthropomorphize various traits and qualities.  Famous icons of our national identity become fierce symbols of nationalistic pride, zeal, and Euro-centric elitism. 
Interestingly, our personifications of these values that we associate with being at the core of Western society and with "civilization" at large, are all female.  Patriarchy is as much a core value of Western society as is the idea of liberty and freedom, so why do we choose to represent democratic virtues as female, when Western society unfairly values males more than females?  And if democracy is female, does that mean that autocracy, fascism, and despotism are male?  When examining the issues that surround Western cultural identity, it is necessary to examine the roots of it, and where the aesthetic propagandic vocabulary was first developed, and Roman coins remain an excellent source of propaganda.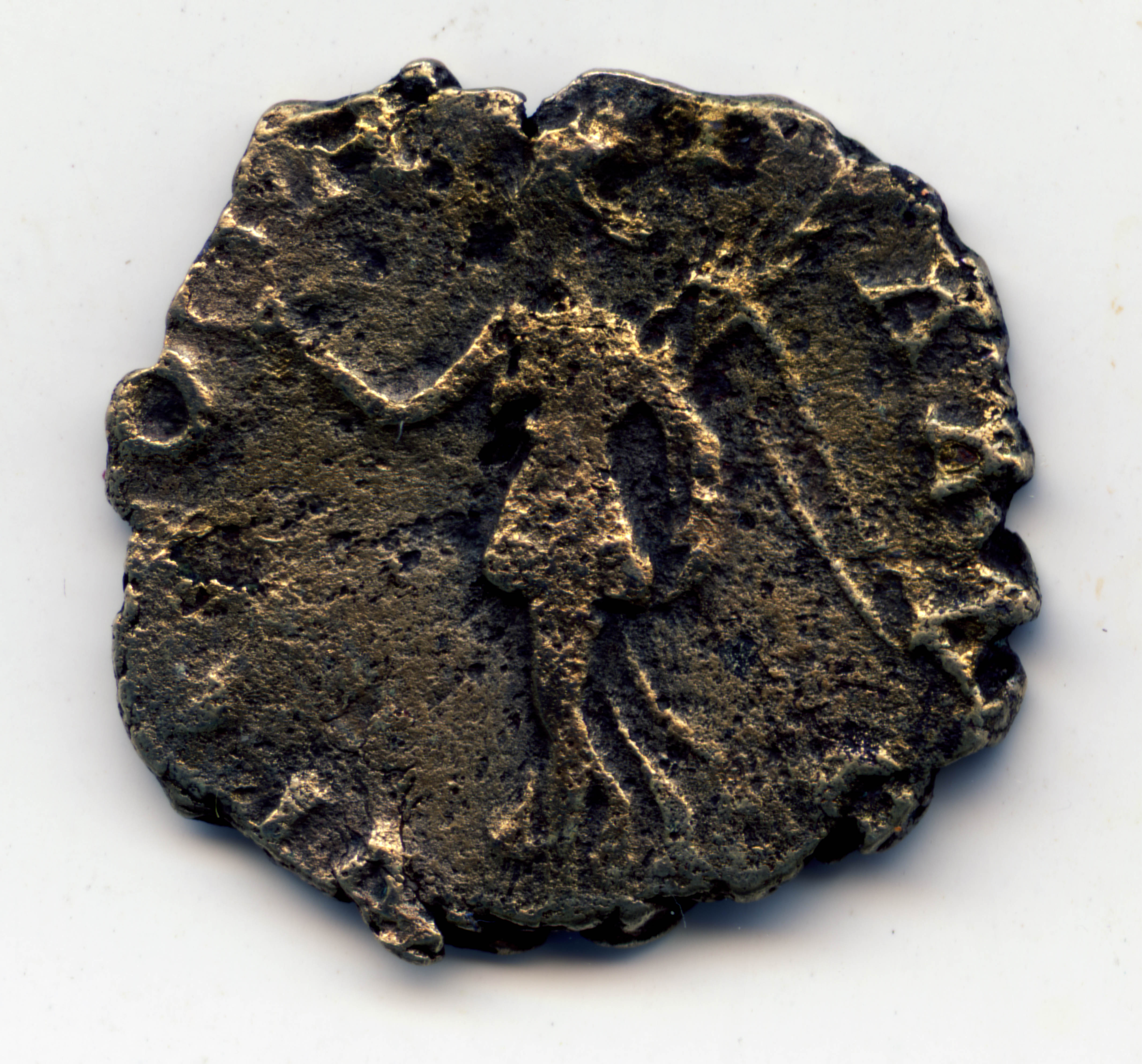 The reverse of shows a scene of a winged victory with one arm by her side and one arm extended.  There is some sort of motion being depicted with the legs appearing to be in motion, along with the arms.  Victory, or Nike as she was known by the Greeks, was a commonly employed deity that represented excellence and victory over adversaries within any field, not just military might (Sikes, 1895.).  Given how militaristic the Roman empire was, it is no surprise that they often depicted Victory on their coins.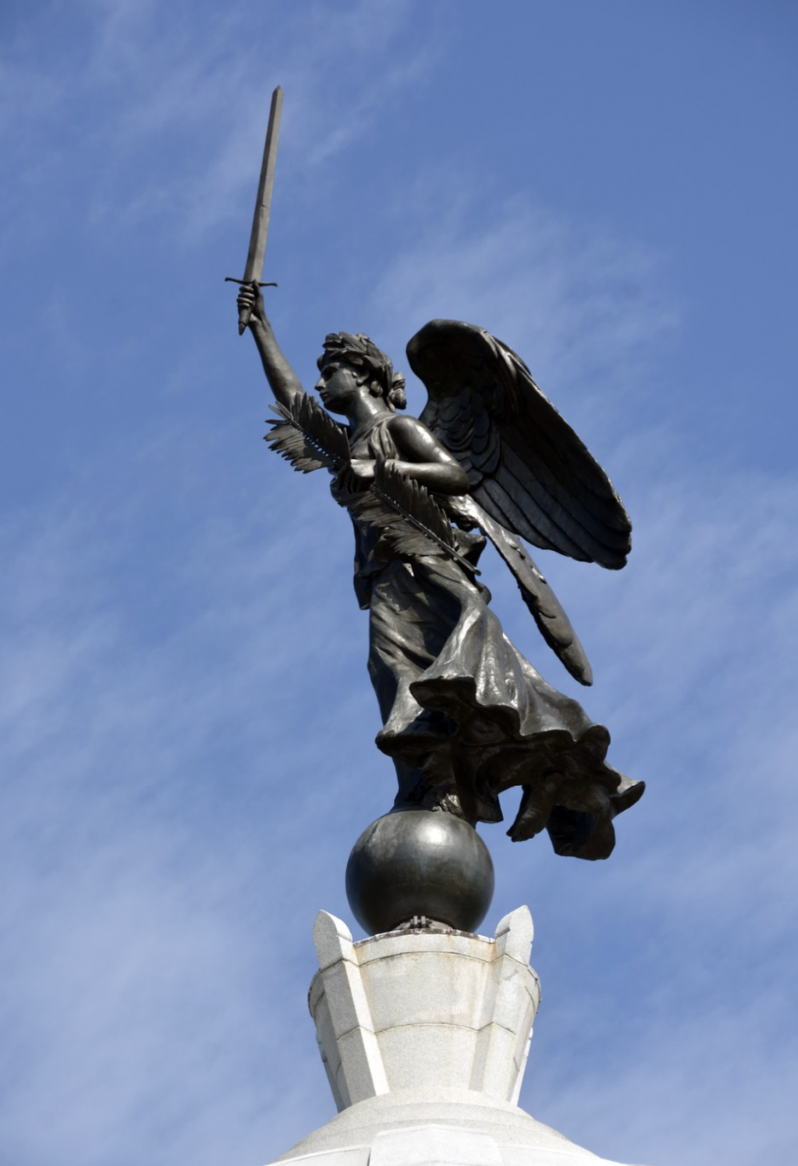 Cottrell, W. Liance (architect); Murray, Samuel (American sculptor, 1869-1941) Nike/Victory and relief panels; Lawrie, Lee Oskar (American sculptor, 1877-1961), Meade, Reynolds, Birnie; Noble, William Clark (American sculptor, 1858-1938), Curtin; Schweizer, J. Otto (American sculptor 1863-1955), Lincoln, Gregg, Pleasanton; Dallin, Cyrus Edwin (American sculptor, 1861-1944), Hancock. 1910-1914, Image: September 8, 2019. Pennsylvania Memorial, Nike/Victory (Murray), Exterior, Detail View. war memorials; soldiers' monuments. https://library.artstor.org/asset/26296467.
This statue of Victory makes direct reference to the Roman personification.  The figure has wings that extend behind her and her clothing billows around her as if she is landing from flight.  She holds in one hand a symbol of conflict, a sword, and a palm in the other which symbolizes an end to conflict.  While these additions reflect a modern and Christian attitude towards the icon of Victory, clearly there is an interest in personifying the aspect of victory in a democratic culture and context.  She lands on what could be a globe, which could make sense given that Victories would land wherever the win was being experienced, in this case, victory over the world.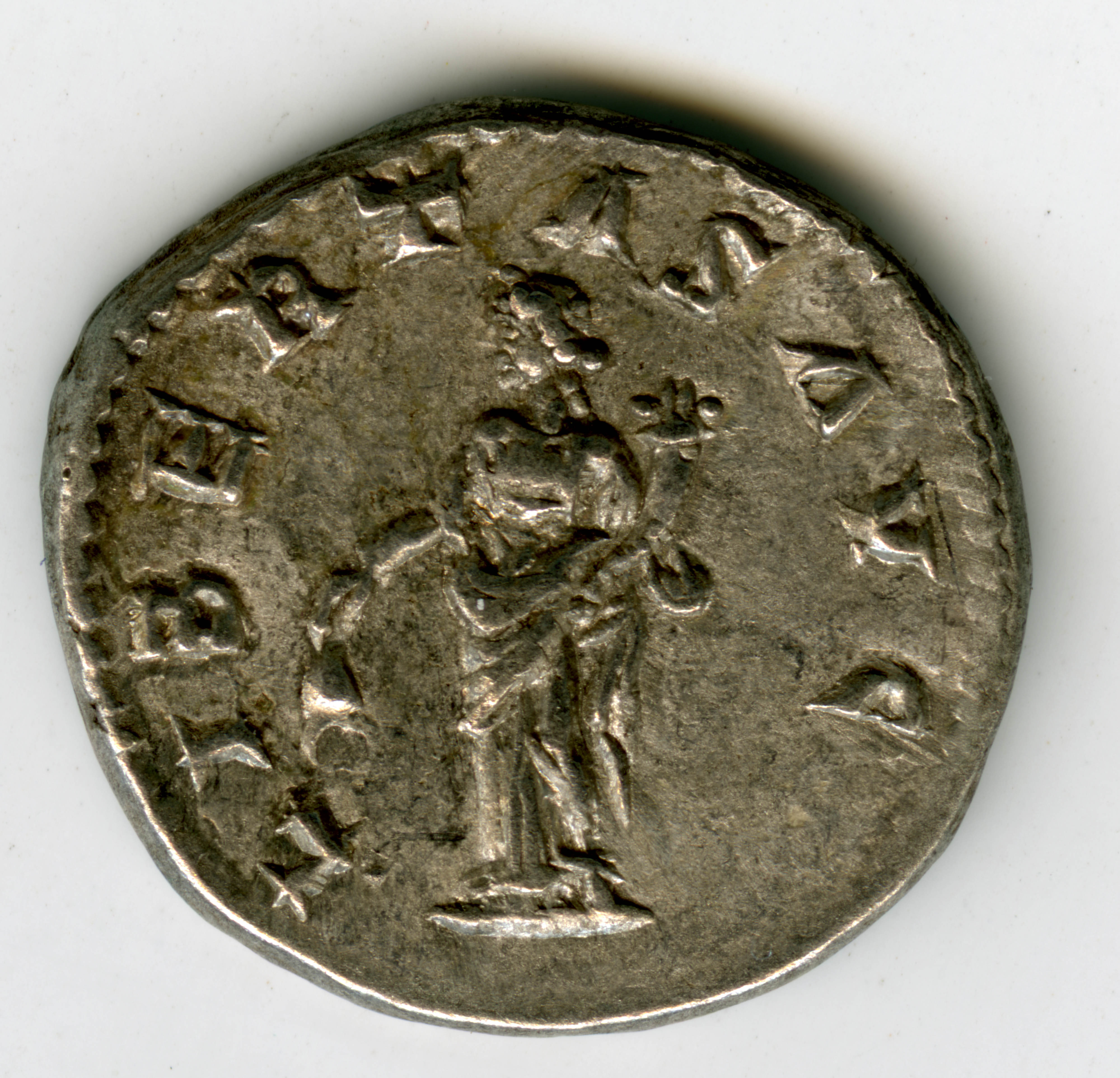 On the reverse, another divine aspect of democracy is depicted, the goddess Libertas, which is the personification of liberty (Osten et al, 2006.).  To Americans, the idea of liberty is particularly human, with the Statue of Liberty coming to mind, along with the rhetoric the American struggle for independence.  Libertas was a heavily politicized figure during the Roman Empire and continues to be personified heavily today.  Libertas was even depicted on the obverse of American currency into the twentieth century and still exists on the American gold eagle bullion coin.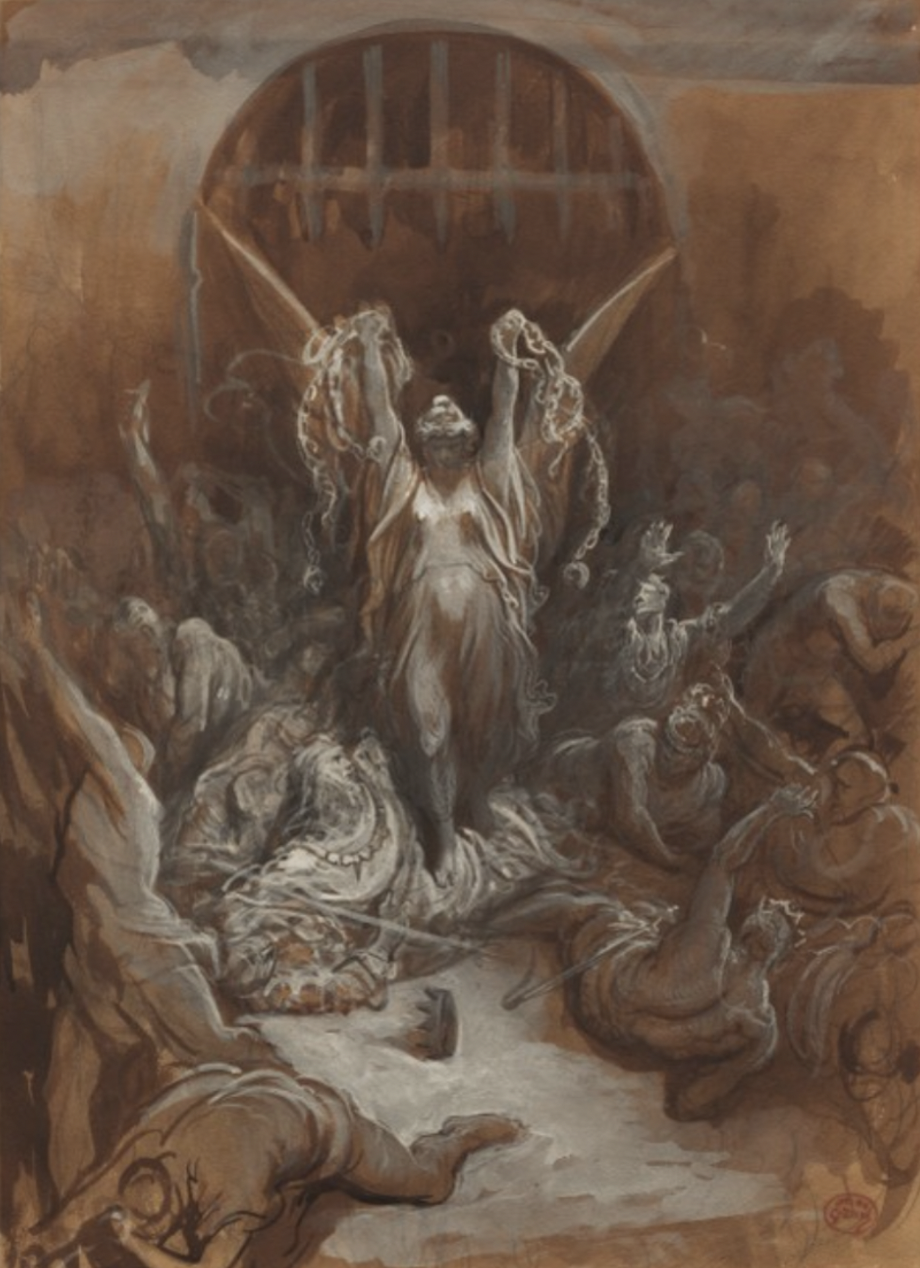 Gustave Doré (French, 1832-1883). c. 1865-1875. Liberty. Drawing. Place: <A HREF=http://www.clevelandart.org/>The Cleveland Museum of Art</A>, Cleveland, Ohio, USA, Collection: Drawings, Department: Drawings, Provenance: Estate of the artist (Lugt Suppl. 681a, lower right, in red ink); [studio sale, Hôtel Drouot, Paris (13 April 1885), 20, no. 96: "La Liberté. Dessin au pinceau avec rehauts de blanc. Haut., 45 cent.; larg., 32 cent."]. [Galerie Jacques Fischer-Chantal Kie, Bequest of Muriel Butkin. https://library.artstor.org/asset/24626731.
This drawing, by Gustave Doré, depicts the angel of liberty entering a place of suffering and enslavement and literally breaking the chains of the oppressed.  Images like this are almost sacred to Western peoples as we are told to believe that this is how we are seen by the world.  The arrival of the powerful to rescue and uplift the downtrodden.  This image of liberty fuses both the Roman Libertas and Victory, to create a unique angel recognizable to the modern Westerner.  This implies the victory of democracy over totalitarianism, as well as the liberating of a people as it is the duty of the liberated to liberate.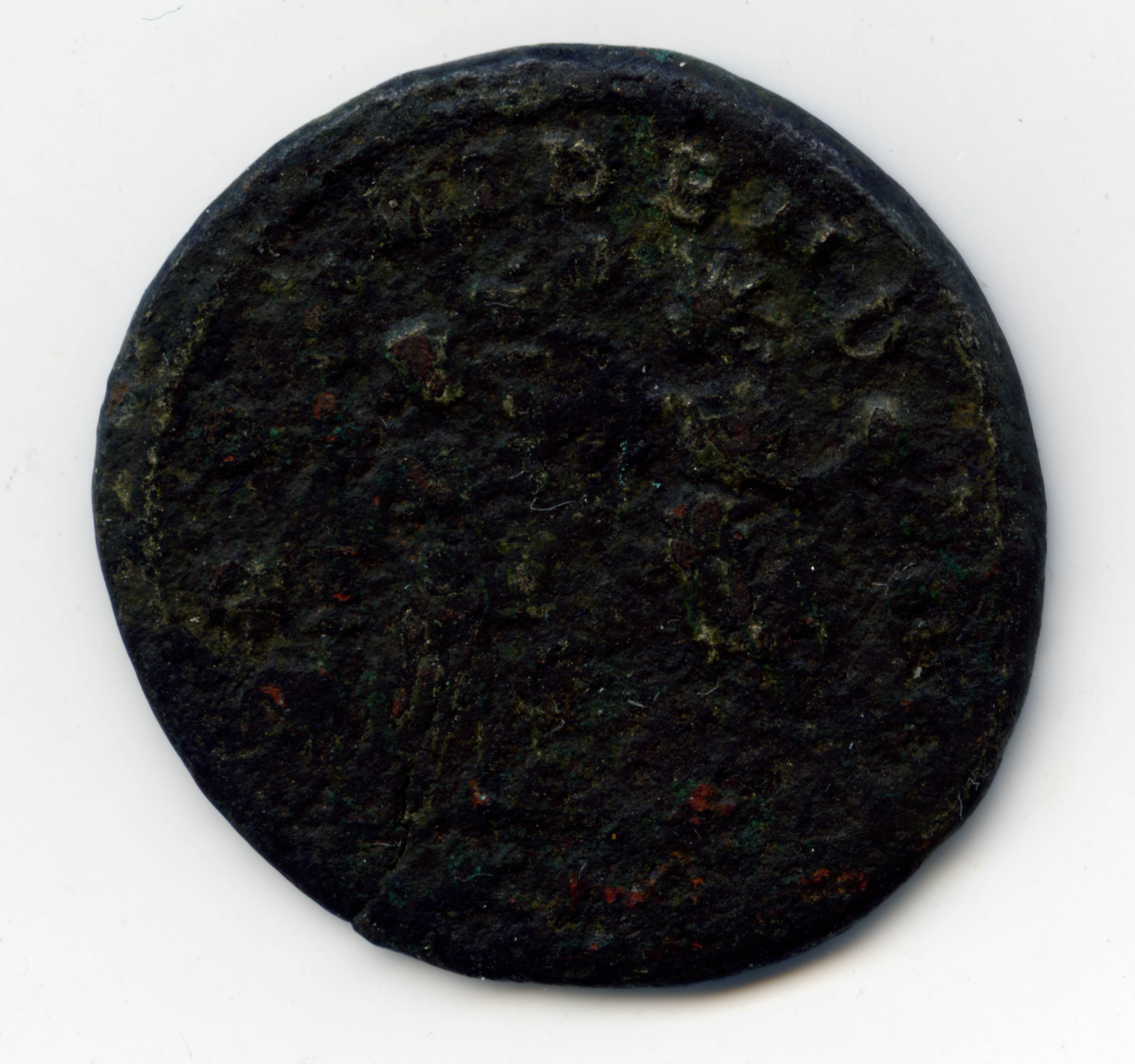 Depicted on the revsese is Providentia, one of the aspects that the leader of Rome was supposed to embody.  She was the personification of foresight and good planning, with the emperor performing duties such as producing or selecting an heir, squashing conspiracies, and leaving the empire in a healthier place after their rule than before their rule (Scott, 1982.).  It is similar to the understanding that a president improves upon a country during their term, and thus ensure posterity for the people.  Preparation for eventualities has come to represent a value of a democratic leader, guarding the people against unforeseen circumstances as well as foreseen ones.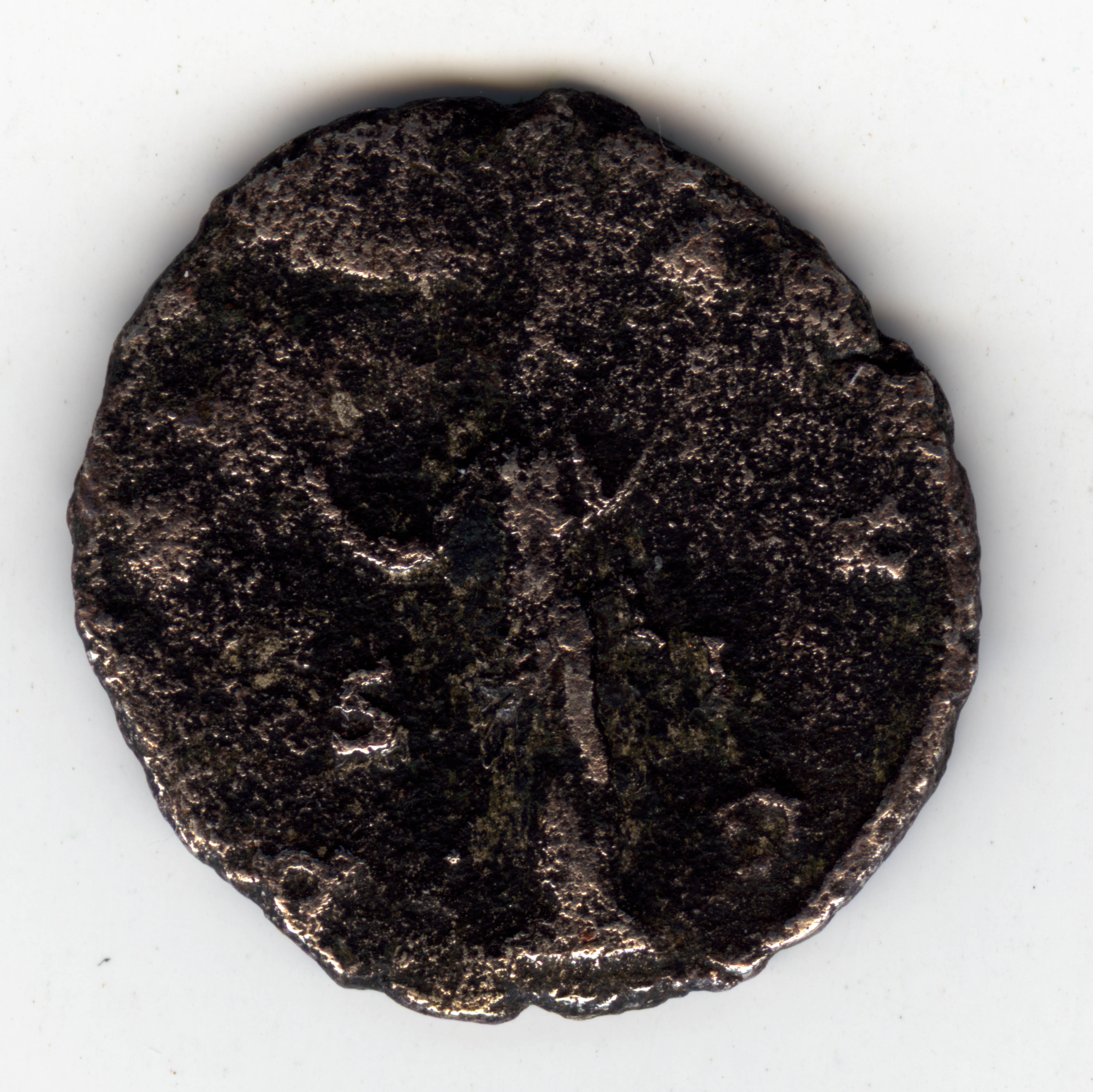 Pietas is shown on the reverse of this coin, she is the divine personification of the virtue of duty and religiosity (Charlesworth, 1943.).  While pietas have meaning to a Christian audience as a form of Italian religious artwork surrounding the grief of Mary after the crucifixion, the goddess pietas referenced the duty of a faithful people to themselves, country, and those around them.  Within the United States, it is common to hear the phrase "duty to God, duty to country, and duty to others" which is a direct reference to the virtue that Pietas represented to the Romans.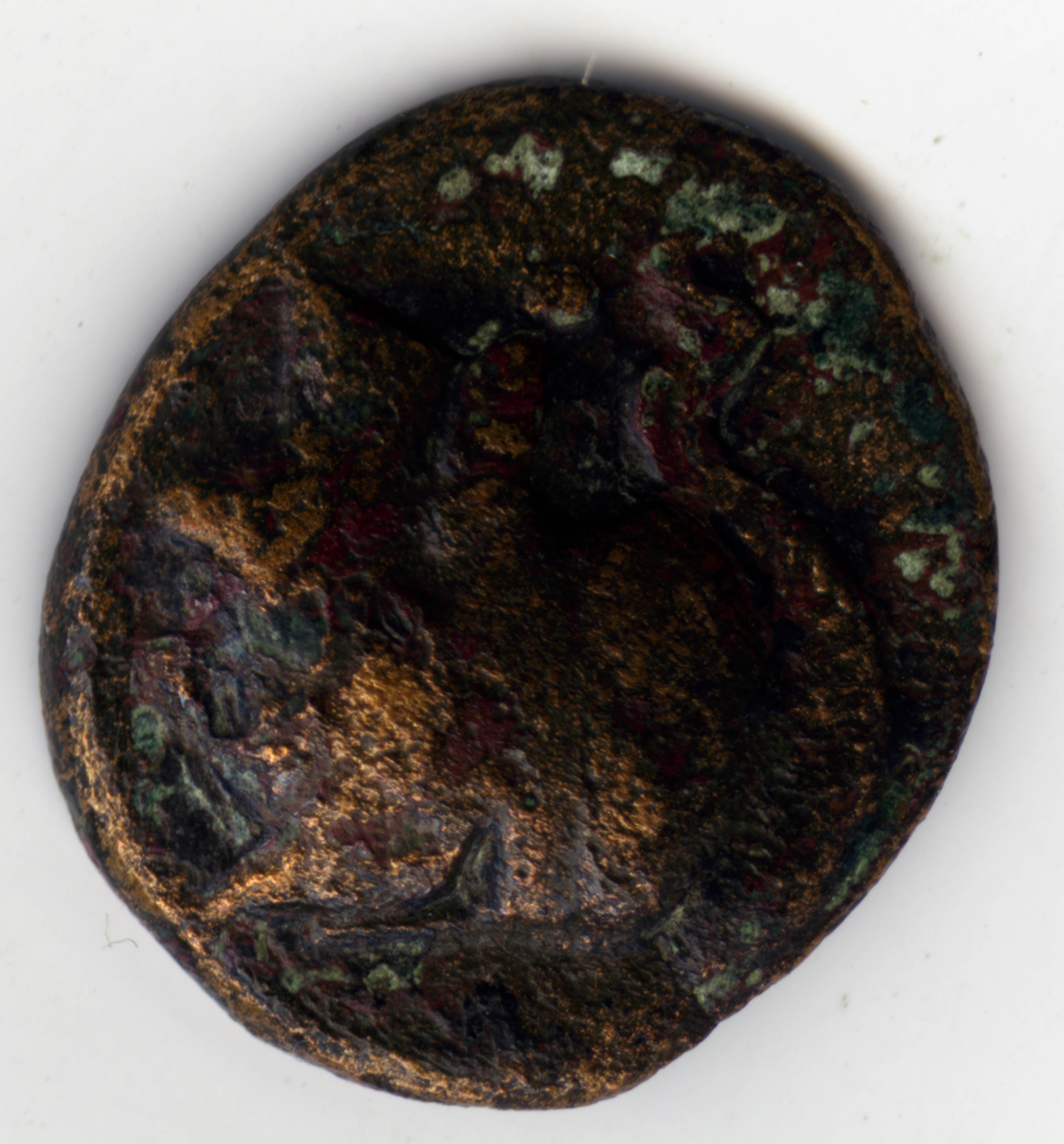 On the reverse of this coin is Minerva, the Roman equivalent to the goddess Athena.  Minerva was the goddess of wisdom and battle strategy, and is not a personification of a virtue, instead being a chief member of the Greco-Roman pantheon (Mulryan, 2005.).  Wisdom especially is valued in democratic society, with images of wisdom being pervasive on institutions of governance, particularly in places such as courts, along with images of Justitia, or justice.  A collective reason for the perceived superiority of democracy is that this form of government is wiser, with more people making decisions and thus coming to a better answer and response to stimulus.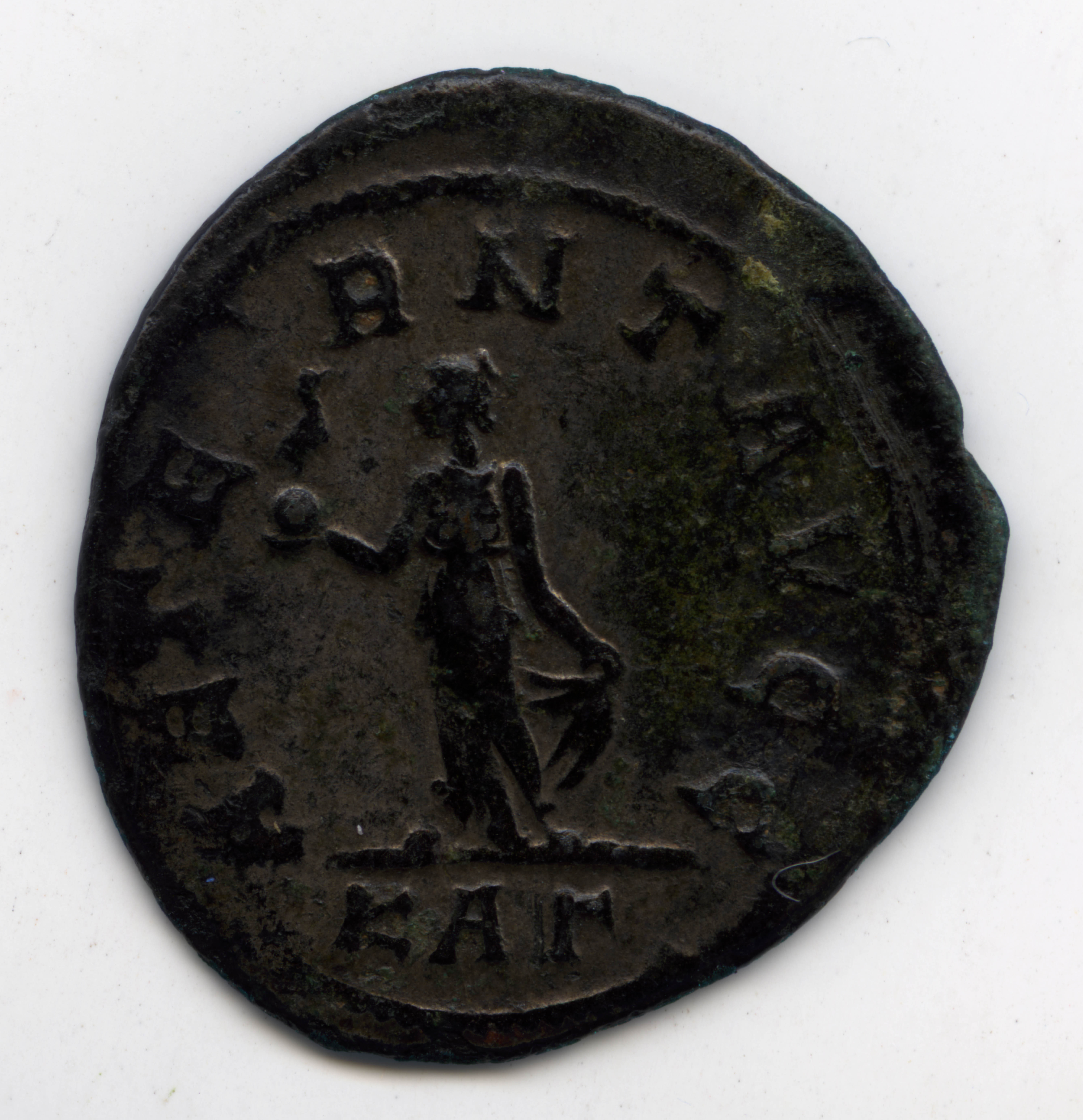 On the reverse of this coin is another personification of a virtue of the deified emperor, Aeternitas, or eternity.  She holds a globe with a phoenix on it, with her other hand lifting the hem of her dress.  She is supposed to reference how the Roman Empire is eternal and stable (Charlesworth, 1936.), another idea familiar to Western democratic powers.  There is a communal understanding that democracy is an eternal and timeless institution that will one day be common throughout the world, and Western powers have fought many wars over the spreading of democracy and the culling of other forms of government.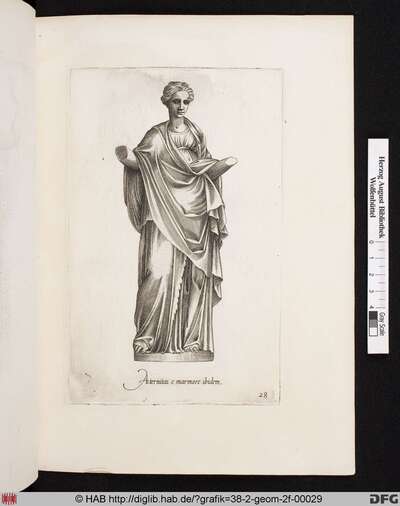 Giovanni Battista de'Cavalier. Aeternitas. 1562-1570. Engraving print. Herzog Anton Ulrich Museum, Brunswick, Germany.  https://www.europeana.eu/en/item/168/item_U3YAKWV3M2J6PGF6XCUB4H5IZOS5IBXQ
This print is of Aeternitas, by Giovanni Battista de'Cavalier with the Latin inscription, "eternity from marble."  While she is not holding a globe with a phoenix in this depiction, her dress and hair remains the same.  With a simple haircut that keeps it out of her face and does not draw attention, and a long and flowing garment that reaches the floor.  The simplicity of her appearance may suggest that she herself is as eternal and timeless as Rome and as a democratic nation.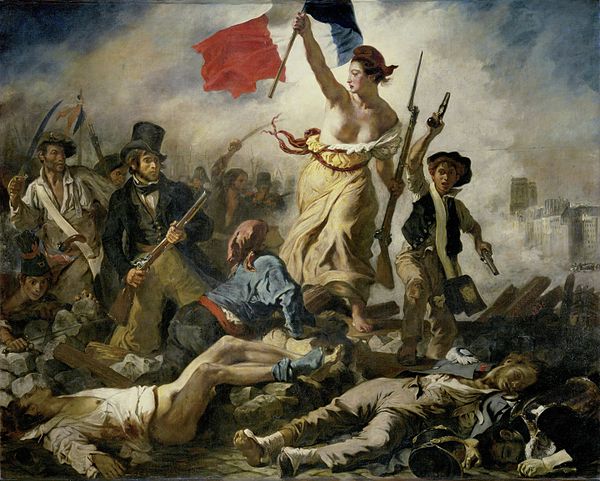 Liberty Leading the People by Eugène Delacroix features a personified and Classical figure of Liberty leading a charge into combat.  Above her head she holds the French flag and in her other hand is a musket.  This personification of Liberty lacks any form of supernatural features, instead appearing as she did on Roman coins, as a sort of goddess and not anything preternatural.  This painting was created in response to the struggle for liberty and freedom that the people of France underwent during the French Revolution.  Thus, the goal of the revolution was the arrival of such a figure, and the symbolism carried by the female anthropomorphic identity of liberty, which indicates a continuation of Roman political virtues.   
Header Image: 

Frédéric Auguste Bartholdi. Statue of Liberty/Liberty Enlightening the World. 1886. Copper, gold, steel, cast-iron. Liberty Island, Manhattan, USA. https://en.wikipedia.org/wiki/Statue_of_Liberty
It is clear that modern conceptions of the appearance of democracy are informed heavily by Roman ideals and virtues that were characterized by either goddesses or personifications of those qualities.  The emperor was said to embody all the virtues depicted on the coins, similarly to how modern citizens look to their leaders to present similar virtues today. 
Interestingly, all these virtues are female, and unfortunately there is not a good answer as to why.  It is entirely possible that women formed a sort of stabilizing force within the Roman Empire and that helped to calm the public in the face of living under an incredibly autocratic regime.  Roman women were not allowed within the public service sector much, but they were represented in portraiture almost as frequently as men (Davies, 2008.).  This seems to extend to the realm of the divine, where goddesses appear quite frequently in both official and private contexts.  The Roman idea of the faithful and devout mother could be a possible reason for the continued representation of democratic values as female, as the nation is seen as the child of these values, and thus the women who represent them.  This also coincides nicely with the idea of the Virgin Mary as the mother of God, a concept already intimately familiar to most Westerners.
Whatever the reason for the feminization of these ideals, it creates a clearly traceable legacy of representation for what can be considered by Westerners as core and defining values.  It is only recently that women have been allowed to operate within the public sphere on a level comparable to men, and further progress is definitely needed in order for true egalitarianism to exist.  It is clear that these democratic values have a rich history of female representation, and in the future they will continue to be depicted in such a way.  The only real change to their iconography is the addition of a Christian lens through which we view these antique figures.
Page Completed by Andrew Schild, Rhodes College '22